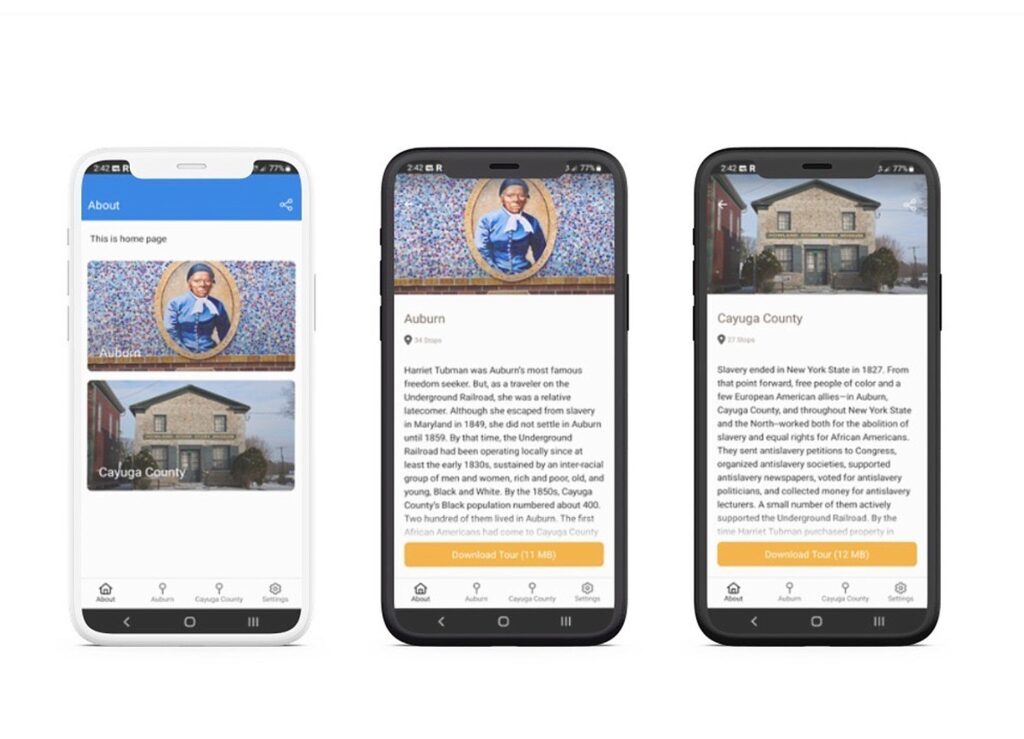 Auburn, NY, invites you to celebrate International Underground Railroad Month this September by introducing an innovative app that offers two self-guided driving tours—a 24-stop exploration in Auburn and a 27-site adventure across Cayuga County. The app seamlessly blends technology and history, bringing the Underground Railroad to life.
Auburn, renowned as the chosen home of Harriet Tubman, an iconic figure in the Underground Railroad, has a rich history of freedom-seeking efforts that predates her arrival.
The Underground Railroad in Cayuga County thrived as early as the 1830s, thanks to a diverse group of individuals dedicated to helping those seeking freedom. By the 1850s, Cayuga County was home to around 400 Black residents, with 200 in Auburn alone, many of whom were descendants of the region's earliest settlers.
Additionally, visitors can enjoy an in-person guided experience led by Ted Freeman, a descendant of Harry and Kate Freeman, with deep ties to the Underground Railroad and the New Guinea Negro Settlement. Harry and Kate Freeman were the co-founders of the city of Auburn, New York. They were taken and made slaves from Guinea, Africa, later freed by the Mansfield Decree in England and came to the colonies as indentured servants who fought in the Revolutionary War, and created one of the most important stations and terminals during the Underground Railroad Movement.
"We believe this innovative technology and guided experience offer a fresh perspective on our past, empowering us to shape the future," says Claire Dunlap, Director of Sales at Tour Cayuga.
This project, supported by extensive research, identifies historic sites that remain on Cayuga County's landscape, serving as reminders of the people who committed their lives to freedom.
For more travel features, visit:
Going Places @ theisland360.com
goingplacesnearandfar.wordpress.com
www.huffingtonpost.com/author/karen-rubin
travelwritersmagazine.com/TravelFeaturesSyndicate/
goingplacesfarandnear.tumblr.com/
instagram.com/going_places_far_and_near/
instagram.com/bigbackpacktraveler/
'Like' us on facebook.com/KarenBRubin
Twitter: @TravelFeatures