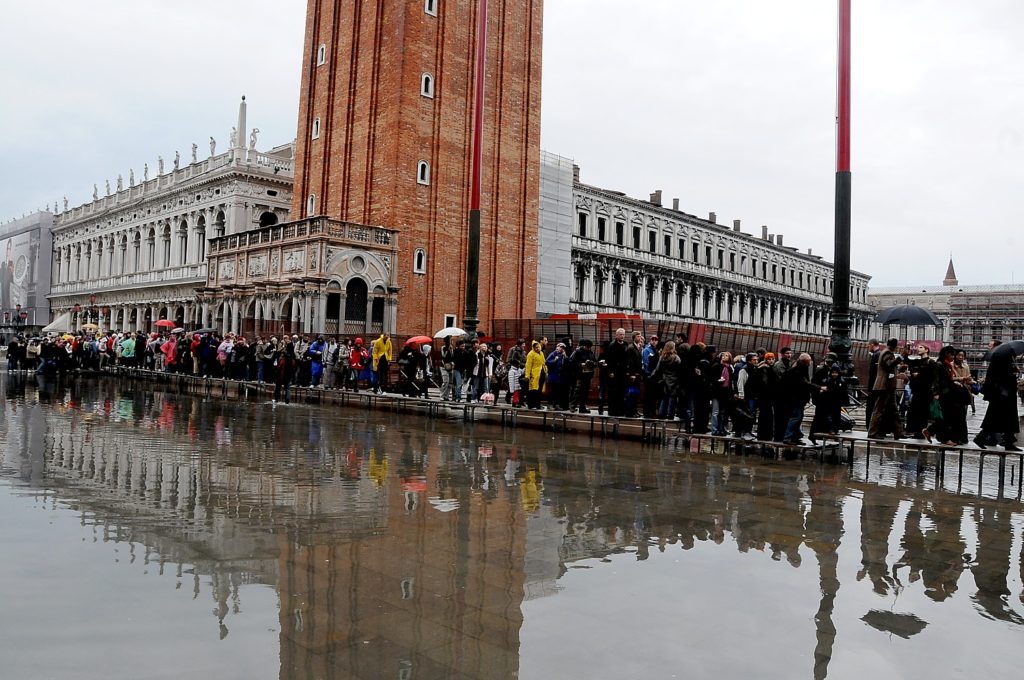 Save Venice, an American nonprofit organization, has formed an Immediate Response Fund for artistic and cultural heritage recovery following the extreme floods (acque alte) that devastated Venice between November 12-17, 2019. The Embassy of Italy in Washington DC and Save Venice are partnering to raise funds for the Immediate Response Fund, which will support urgent relief efforts and preventative conservation. Donations can be made at savevenice.org/donate by selecting the Immediate Response Fund, and will be matched by Save Venice, dollar for dollar, up to $100,000 through February 2020.
"Save Venice was born in the aftermath of the terrible floods of November 1966, and the November 2019 floods underscore the urgency of our mission," said Save Venice Chairman Frederick Ilchman. "The Immediate Response Fund will allow Save Venice to move quickly to mitigate the effects of corrosive saltwater and deposits in flooded churches, museums, and comparable public buildings, to support emergency conservation treatment for paintings, stonework, floors, wooden furnishings, and books and archival documents, as well as to undertake preventative conservation to minimize damage from future floods. We will continue to do what our track record proves we do best: protect Venice's irreplaceable artistic heritage."
The Italian Ambassador, Armando Varricchio, noted, "Venice has deep historical roots and is a modern and vibrant city, innovative and open to the future with a strong entrepreneurial and industrial background. Venice and Venetians are resilient. They will rise to this challenge," adding that "the legacy of the past, the energy and dynamism of nowadays Venice are the solid foundations on which to build a bright future for the city."
Dr. Ilchman said, "We are honored to partner with the Embassy of Italy on this important initiative to make a difference for Venice, and we express our gratitude to Ambassador Varricchio."
Headquartered in New York City, Save Venice maintains a full-time office in Venice with staff members diligently overseeing each conservation site. They are collaborating with conservators and local authorities to assist with damage assessment and plans for the recovery process. As new environmental challenges arise, Save Venice and its family of experts are prepared to devise and implement additional preservation protocols. The Board of Directors of Save Venice is convinced that the time to act is now.
Save Venice is a leading American non-profit organization dedicated to preserving the artistic heritage of Venice, Italy for the world. Founded in response to the floods of 1966, the worst in recorded history, and incorporated in 1971, Save Venice has since worked tirelessly to preserve, protect, and promote the art and culture of Venice and has funded the conservation of more than 550 projects comprising over 1,000 individual artworks. In 2015, Save Venice established the Rosand Library & Study Center in Venice, creating a nexus for the research of Venetian art, history, and conservation. Save Venice also provides grants for fellowships, exhibitions, and publications to advance Venetian scholarship and conservation.
For more information about Save Venice, visit: www.savevenice.org
Facebook, Instagram & Twitter: @SaveVeniceInc