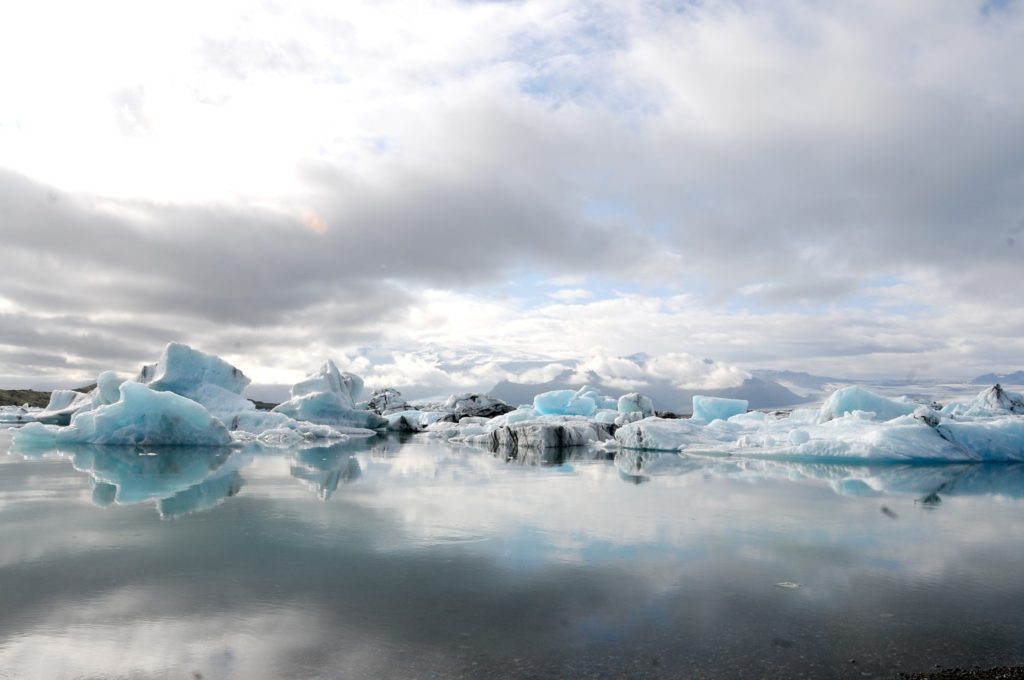 New York, N.Y.– April 27, 2021:  Insight Vacations, a leader in premium guided journeys, is offering U.S. travelers the chance to book last-minute domestic and international getaways that are open for travel with a special 10-day sale on select tours.
From April 27 to May 6, guests can save up to 20 percent on trips this summer to Iceland and the USA departing between May and August.
On all Insight journeys, guests will travel in relaxed style, stay at premium, hand-picked hotels in the best locations, taste delicious, authentic cuisine and explore a variety of cultures with local experiences unavailable to most travelers.
"With travel starting to reopen domestically and internationally, we are excited to get our guests back on the road again," said Guy Young president of Insight Vacations. "Being part of a family-owned and run business for the past 100 years, the well-being of our guests and team has always been our top priority, and when clients are ready to travel again, we will have implemented various new protocols so they can travel and relax in style."
Now's the time to live your stylish life on a remarkable journey, as we venture to some of the most iconic and remarkable destinations. Several Insight journeys include new MAKE TRAVEL MATTER® Experiences with our not-for-profit partner,TreadRight, that are designed to uplift local communities and ensure Insight's travels are used as a force for good while supporting the United Nations' Global Goas
Insight Vacations has taken enhanced measures to ensure the wellbeing of its guests.  These include:  Small Group Departures with a maximum of 24 guests and Small Private Groups allowing guests to travel privately on any existing journey with as little as 12 guests; a new Well-being Director who will provide assistance during guests' travels; new well-being protocols and hygiene standards developed with the World Travel & Tourism Council (WTTC) and the World Health Organization (WHO); and the Peace of Mind Promise, offering guests the assurance they can book with confidence. 
Here are several itineraries to choose from:
Natural Wonders of Iceland – 9 Days
You'll experience a world of natural phenomena, with gushing waterfalls, volcanoes and stunning landscapes at every turn. In Hellisheidi, guests will visit Iceland's newest geothermal heat and electric power station, Hellisheidavirkjun, the second largest of its kind in the world. A new MAKE TRAVEL MATTER® Experience, they'll learn why Hellisheidavirkjun is a world leader in the utilization of geothermal energy. Guests can explore Reykjavik with Insight Choice, choosing between visiting the mineral-rich waters of the Blue lagoon, or discovering Reykjavik's top sights on a walking tour with a Local Expert. At Lake Jokulsarlon, clients will see its luminous blue icebergs and the setting for the James Bond film 'Die Another Day', and in Skaftafell, they'll visit the amazing alpine setting of the National Park and experience the might of Vatnajökull – Europe's largest glacier. Clients will explore many other natural wonders such as Gullfoss's two-tiered waterfall, the hot springs at Geysir, Snæfellsjökull National Park's most famous volcano, and the scenic mountain passes of Almannaskard and the Mödrudal Desert.
Jewels of Alaska –7 Days
This remarkable escape to Alaska explores sweeping landscapes, calving glaciers and spectacular national parks. Guests will embark on the world-famous Alaskan Railroad train for an unforgettable journey over swift-rushing streams and through majestic mountains. They'll explore the iconic Denali National Park, which is abundant in wildlife and breath-taking views. Guests will delight in a special Insight Experience of meeting the champion dog team of four-time Iditarod winner, Martin Buser, learning about the challenges of competing in the 1,049-mile dogsled race and enjoying lunch at his home. In Talkeetna, they'll enjoy an included Jet Boat Tour up the Chulitna River and visit a Trappers Cabin. While in Anchorage, guests will join Local Experts in an exclusive presentation on making Eskimo ice cream at the Alaska Native Heritage Center. To end the journey on a scenic note, guests will board the 26 Glacier Cruise in Whittier for a 100-mile boat tour of Prince William Sound and into the College Fjord, afterwards enjoying a Deliciously Authentic Dining experience, joining the Captain in the wheelhouse for an included lunch.
Enchanting Canyonlands -7 Days
This all-American journey introduces you to America's West in complete style. For a Unique Insight Experience, guests will join Local Expert, Canyon Tim, for an informative talk about the wonders of the Grand Canyon, teaching about the origins of the five-million-year-old canyon, its rock formation and impact now. They'll journey on through the barren beauty of the desert to Monument Valley Navajo Tribal Park, where they'll board all-terrain vehicles with open sides to explore the valley with a Navajo guide. They'll enjoy Deliciously Authentic Dining while mingling over a delightful Welcome Dinner at Hotel Valley Ho's renowned Zuzu Restaurant in Scottsdale, named for the beloved matriarch of the family that owns the property.
Wonders of the American West – 10 Days
This comprehensive exploration of the American West visits breathtaking natural wonders and captivating landscapes made famous by classic Western movies. Starting with the glamor of Las Vegas, guests will feel like royalty at the renowned Cesar's Palace enjoying the iconic Las Vegas strip nightlife. For a Unique Insight Experience, guests will explore Monument Valley with a Navajo guide, boarding an all-terrain vehicle for a private tour through the mythical formation of the Navajo Tribal Park. Along the way they'll discover the majestic Grand Canyon, the ancient pueblo cliff dwellings at Mesa Verde, the sandstone cliffs of Bryce Canyon National Park and Zion National Park's most scenic canyons in the United States on a private Zion Canyon Shuttle. A hand-picked hotel in the heart of the destination, guests will stay at the historic Bryce Canyon National Park Lodge, offering unrivaled access to breathtaking views, world-class hiking trails, and just steps from the Bryce Amphitheater of ancient rock formations.
For reservations call Insight Vacations at 1-800-582-8380 or visit www.insightvacations.com
For more travel features, visit:
goingplacesnearandfar.wordpress.com
www.huffingtonpost.com/author/karen-rubin
travelwritersmagazine.com/TravelFeaturesSyndicate/
goingplacesfarandnear.tumblr.com/
instagram.com/going_places_far_and_near/
'Like' us on facebook.com/NewsPhotoFeatures
Twitter: @TravelFeatures