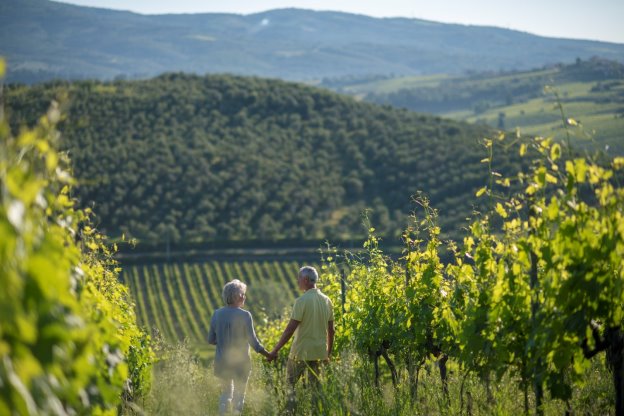 From now until Nov. 8, Luxury Gold is offering exclusive air offers on journeys to Europe and Egypt and receive $150 off per person on economy, $200 off per person on premium economy and $300 off per person on business class with American Airlines, British Airways, Finnair and Iberia. These are valid for departure periods from now to May 31, 2020, and Sept. 1, 2020 to Nov. 15, 2020. 
In addition to the air offer, guests can receive a 10% Early Payment Discount on trips to Europe if they book and pay in full by December 18, 2019.
Now is the perfect time for travelers to get the best deals possible with the biggest choice of journeys and departure dates.
On Luxury Gold's journeys to Europe and Egypt, travelers will open their minds to the luxuries of exceptional Michelin-star dining, VIP experiences, small group travel and top-notch hotels. From dining at critically acclaimed restaurants, to meeting important locals, to going behind-the-scenes to iconic sites and much more, Luxury Gold offers enriching and authentic experiences in small groups.
Travelers can explore Europe and Egypt in exquisite luxury on these journeys and more:
Ultimate Italy (12-days): Travelers will delve into the marvelous country of Italy on this classic and romantic journey. In the Eternal City of Rome, guests will have VIP access to the Vatican Museums and the Sistine Chapel with an expert guide to marvel at the timeless Papal art collection. In Tuscany, guests will delight in a tasting of rare Super Tuscan wines in the underground cellar of Machiavelli's home before enjoying a light Farm-to-Table lunch. In Venice, they'll discover the secrets of the Venetian Republic on a private evening tour of the Doge's Palace with a local expert. Along the way at the Isle of Capri, they'll take in exclusive views of the Gulf of Naples from the privileged perch of Michelin-starred Mammà, enjoy a private cruise around the island to see its hidden coves and grottos, and admire the famous Faraglioni Rocks from the gardens of Caesar Augustus. For an immersive experience, guests will meet Marta at her artisanal workshop in Perugia, to discover the medieval tradition of loom-weaving and how it is being preserved by the TreadRight Foundation grant.
New Journey – Elegance of the Pharaohs (10 days):Guests will begin this extraordinary journey to this enchanting land of the Pharaohs in Cairo at the luxurious Mena House Hotel with guaranteed Pyramid-view rooms. They will join an expert Egyptologist and venture inside the Great Pyramids and admire the mysterious Great Sphinx. Guests will also explore the renowned Egyptian Museum with its ancient treasures including priceless artifacts from the Tomb of Tutankhamun. The adventure continues with guests traveling onwards to the UNESCO World Heritage Site of Luxor to embark on a five-day cruise on the most luxurious ship on the Nile, the River Tosca with its beautifully appointed all-suite rooms. They will unwind with an onboard gala reception and dinner. They will also enjoy exclusive VIP Experiences including a visit the Temple of Luxor after it has been closed to the public. One of the Journey Highlights includes traveling to a Nubian village and meeting a local family in their traditional dwelling where they will demonstrate regional bread-making process. They will follow in the footsteps of Agatha Christie and Winston Churchill as they experience a colonial English-style high tea at Aswan's Old Cataract Hotel's terrace during sunset.
Harmony of Central Europe (13 days): Take a journey into the past, with our showcase of the grandest and most opulent cities of old Europe. From Prague to Budapest, guests will marvel at the spirit of former empires and regal grandeur. They'll walk in the footsteps of six-year-old Mozart at an after-hours visit to the baroque Schönbrunn Palace, indulge with dinner at one of Vienna's amazing Michelin-starred restaurants, and enjoy a private sparkling wine cruise on the glittering River Danube. Along the way, guests will witness a private recital of Chopin's classic works, taste fine wines and stay in stately hotels. On select Chairman's Collection departure dates guests will have the pleasure of meeting a descendant of the famous Habsburgs, Princess Anita Von Hohenberg at her home– the beautiful Artstetten Castle. Princess Anita will talk to them about her fascinating life and heritage over an exclusive sparkling wine reception.
For reservations, call your local travel advisor or visit www.luxurygoldvacations.com.
As global leaders in luxury travel with expertise accumulated over nearly 100 years, Luxury Gold epitomizes extraordinary exploration to some of the world's most spectacular destinations. To find out more, visit www.luxurygoldvacations.com.
Created as a joint initiative between The Travel Corporation's (TTC) family of brands, The TreadRight Foundation is a not-for-profit that works to help ensure the environment and communities we visit remain vibrant for generations to come. Founded by Brett Tollman, Chief Executive, TTC, to date TreadRight has supported more than 40 sustainable tourism projects worldwide. To learn more about our past and current work at TreadRight, visit TreadRight.org.
For more travel features, visit:
goingplacesnearandfar.wordpress.com
www.huffingtonpost.com/author/karen-rubin
travelwritersmagazine.com/TravelFeaturesSyndicate/
goingplacesfarandnear.tumblr.com/
instagram.com/going_places_far_and_near/
'Like' us on facebook.com/NewsPhotoFeatures
Twitter: @TravelFeatures