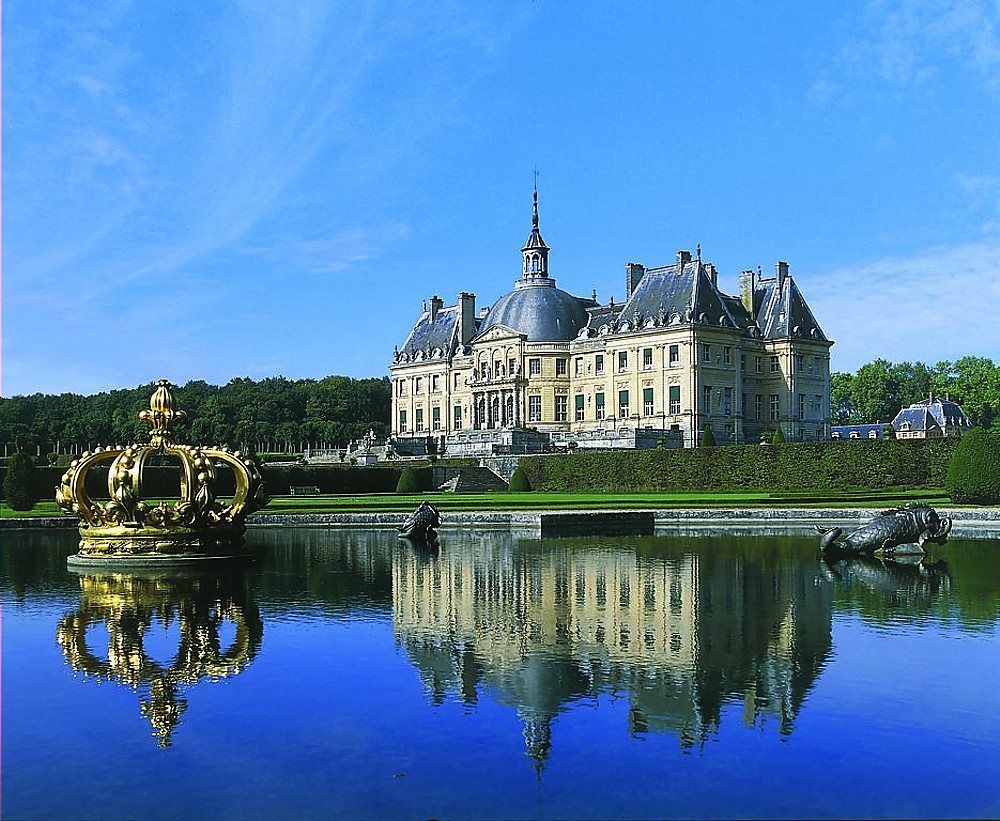 RYE, NY – When traveling, the best way to get to know a destination is by immersing oneself in the local culture, whether it be through a unique encounter with local people, dining on authentic regional cuisine, or seeing an iconic monument in a new way.
On Luxury Gold's nine new itineraries, immersive VIP experiences are built into each trip. Guests learn about the people, places and history of each destination in ways that aren't available to the average traveler, while moving from city to city on luxury coaches with extra legroom, staying in five-star hotels in stunning locations, and enjoying the personal attention of an expertly trained Traveling Concierge.
Here are just a few examples of the revealing experiences guests can have on Luxury Gold's nine new itineraries in Japan, Croatia and Montenegro, Scandinavia, the UK, France, New Zealand, Costa Rica and South Africa:
Majestic Japan: As part of this 11-day journey guests journey north via the luxurious shinkansen bullet train to Sendai, the City of Trees. This is a truly locals-only region, off the beaten path and away from the tourist crowds. Guests spend some time exploring Aoba Castle, and see a thrilling exclusive performance by a samurai warrior . Afterwards guests meet with the samurai, who also happens to be a member of one of Sendai's most influential families. This is one of three VIP experiences on the itinerary, which also includes a meeting with a survivor of the 1945 atomic bomb in Hiroshima, and a private musical performance of Tsugaru Shamisen and Taiko in Tsugaru han Neputa Village.
Captivating Croatia and Montenegro: This extraordinary 12-day journey showcases the warm hospitality, unique cuisine and ancient cultures of Croatia and Montenegro. In Dubrovnik guests have a VIP meeting with Matija and Giorgio Vierda, master jewelry craftsmen whose family's work can be found amongs the treasured possessions at the Ethnographic Museum. They'll demonstrate ancient goldsmithing techniques and show off some of their handiwork. Also on this itinerary guests join Tomislav, an oyster farmer, for a boat ride to the floating oyster beds of the Adriatic near the village of Stön. They'll watch as he brings in the ropes and shucks oysters right on board. Guests then savor a mouthful straight from the sea, served with freshly squeezed lemon and a chilled glass of local wine. Later they return to the shore for a family-style, sea-to-table lunch at the captain's very own restaurant.
Timeless Scandinavia: Nautical grandeur, extraordinary natural wonders and man-made marvels are front and center on this 12-day journey to Denmark, Sweden and Norway. In Oslo, guests are treated to a VIP after-hours visit to the Holmenkollen Ski Jump Museum, where they learn about 4,000 years of skiing history. Afterwards, they'll drink a toast at the top of the famous ski jump – which was the site of the 1952 winter Olympic ski jumping events – and enjoy panoramic views of the city.
British Royale: The pomp and pageantry of Britain's royal heritage is the focus of this incredible nine-day journey, which includes a special after-hours visit to the Tower of London, one of the city's most infamous monuments. In the evening, once the crowds have gone home, guests take a private tour with a serving Yeoman Warder then watch him perform the Ceremony of the Keys, an ancient gate-closing ritual carried out every night for the past 700 years. On this itinerary guests also get after-hours, VIP entry to York's majestic Harlow Carr Gardens, a member of the Royal Horticultural Society, where they learn about indigenous plant species from a senior gardener before enjoying an exclusive twilight picnic.
French Vogue: On this magnificent 11-day journey guests step into the 17th century during an exclusive VIP visit to the largest privately-owned chateau in France, Vaux-Le-Vicomte . Designed in 1653 by the King's principal architect, the chateau is the embodiment of revolutionary design and set the tone for the classical era of French architecture. The estate's gardens are equally impressive, comprising 100 acres of treasures, decorated fountains, patterned flower beds and timeless statues. Guests join the estate's lead gardener for a guided walk through the gardens, or alternatively, learn about the subtleties of high society during a dining etiquette class hosted by a professional butler.
French Impression: On this epic 27-day odyssey through France guests enjoy not only a VIP visit to Vaux-le-Vicomte as described above, but they also have the most quintessential of French experiences: a small-group gourmet foodie walk through the streets of Paris. They'll join a Local Expert and food connoisseur and discover why Paris is so famous for its cuisine while they visit a variety of boutique shops, patisseries, boulangeries, chocolatiers, baguette cafes and tiny fromageries. Guests meet passionate foodies along the way, and give their palate an insider taste of the City of Light.
Inspiring New Zealand: This exhilirating 10-day journey showcases New Zealand's natural splendor, culinary flair and fascinating indigenous culture. Guests are invited for a VIP visit to the home of retired champion horse jockey Lance O'Sullivan and his wife, Bridgette. During a private lunch at O'Sullivan's Red Barn, which overlooks Lake Karapiro, they'll hear his racing tales as they feast on New Zealand specialties such as lamb and kiwi fruit and enjoy stunning 360-degree views of his 500-acre dairy farm. This itinerary also includes VIP entry to Te Papa, the Museum of New Zealand in Wellington, before it opens to the public. Guests take a guided walk through compelling exhibits and learn about the people, places and ideas that shaped New Zealand and the Pacific.
Indulgence in Costa Rica: On this spectacular seven-day journey into the heart of central America guests not only see Arenal volcano, they also meet with a volcanologist from the National University of Costa Rica's Volcanological and Seismological Observatory. They'll learn about his research and hear how the area has been transformed by volcanic activity. Guests are also treated to an exclusive marimba show in Guanacaste on this itinerary, showcasing the beautiful sounds of one of the most popular instruments in Central America.
Spectacular South Africa: This life-changing nine-day journey showcases the beautiful wilderness, eclectic cultures and complex historical heritage of South Africa. In cosmopolitan Cape Town guests enjoy a private lunch at the V&A Waterfront with Manfred Jacobs, a former warden at the Victor Verster prison where Nelson Mandela spent the last 14 months of his 27-year-long imprisonment. Jacobs tells fascinating stories about Mandela , one of history's most heroic figures, and describes what life was like under the apartheid regime. While in Cape Town guests also enjoy a private VIP ride to the summit of Table Mountain on the famous revolving cable car, which offers 360-degree views of the Mother City. At the top, guests enjoy a drink and marvel at the African sunset.
For reservations, contact your travel agent,
call 1-888-862-5952, or visit www.luxurygoldvacations.com.
Luxury Gold is one of the family of brands of The Travel Corporation which created The Treadright Foundation, a not-for-profit working to help ensure the environment and communities we visit remain vibrant for generations to come. To date, TreadRight has supported some 50 sustainable tourism projects worldwide. The Foundation's guiding principle is to encourage sustainable tourism development through conservation, leadership and support for communities. Foundation priorities are set by the Steering Committee, which includes sustainability leaders Céline Cousteau and Costas Christ. Past project partners include WWF, Conservation International, Wildaid, The Travel Foundation and The National Trust in the UK. Current initiatives include supporting various women's social enterprises through the Artisan Alliance, the recently announced Wildlife Conservation Society's Big Cat fund, WE.org and inspiring nature advocates like Céline Cousteau and Terri Irwin. To learn more about our past and current work at TreadRight,  visit us at treadright.org.
For more travel features, visit:
goingplacesnearandfar.wordpress.com
www.huffingtonpost.com/author/karen-rubin
travelwritersmagazine.com/TravelFeaturesSyndicate/
goingplacesfarandnear.tumblr.com/
instagram.com/krubin0830/
instagram.com/famtravltr/
'Like' us on facebook.com/NewsPhotoFeatures
Twitter: @TravelFeatures