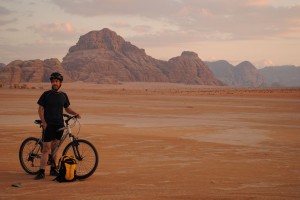 by Karen Rubin
Travel and tourism has been a boon to communities and cultures around the planet. For example, abandoned factories have been turned into art studios and hotels, providing a new base to support jobs and local economy instead of families having to migrate to find new sources of income. That means the culture and heritage stays intact, and the community has more of an incentive to preserve natural splendors as well.
Over the past couple of decades, as technology and globalization, economic recessions have caused such dramatic impacts on communities, there has also been a quietly growing interest in people traveling to see places before they literally disappear, and to have "authentic" experiences, engaging with local people and the ecology.
And this has given rise to companies that offer "ecotourism," "green travel," "sustainable travel" and "responsible travel."
It came about first with the interest in soft adventure – the trips to sensitive ecologies of the Antarctic and the Galapagos. But with growing interest in visiting these places, there was also increasing threat to destroy those very ecologies.
That sparked a greater sensitivity among the travel providers, themselves. Lars-Eric Lindblad, whose company, Lindblad Travel, was a pioneer in such expeditionary-style travel, voluntarily restricted the number of visitors who could travel, and set a standard for the rest of the industry that has also been taken up by government authorities.
Increasingly, though, there are companies that not only bring travelers to destinations of particular ecological or cultural interest, but that also give back to those communities in order to sustain them.
That's why they use the monikers "Sustainable" and "Responsible".
ResponsibleTravel.com, established in 2001, is one of the first and leading online travel agents promoting responsible/ethical/eco/green travel. The company serves as a portal website, marketing a range of holidays on behalf of some 3,000 specialist tour operators, day trip providers and accommodation owners. With over 8,000 holidays worldwide, it claims to be "the world's largest curated travel site for those seeking a more authentic, more immersive travel experience, as an alternative to the mainstream package tour.
"For us, responsible tourism is tourism that makes places better places to live in, as well as better places to visit. In that order,," said Sarah Bareham, marketing executive for the company, based in Brighton's North Laine district, England. "This is not just about reducing energy consumption or recycling – we look at holidays which are beneficial both to local environments, but also crucially to local communities as well. We believe that there is no "one size fits all" solution to responsible tourism – to be successful efforts need to be relevant to the people and place in each specific destination and take into consideration local priorities – and these will be vastly different across the globe.
"Authentic experiences and responsible tourism go hand in hand. If we treat people fairly and look after local environments they are more likely to open their homes, hearts and lives to us – resulting in a much deeper, immersive and authentic holiday experience. We believe in championing the small, local suppliers who know and love where they are, and want to share it with us and make us love it as much as they do. These are also the people that want to keep their places special and protect them for years to come. Travellers wanting authentic, responsible experiences should look for trips which use local guides, locally run accommodations which source local food, experiences which let them get closer to understanding the landscape they are visiting among others."
Many companies have hijacked the "green," "ecotourism." "sustainable" labels. Some good tips on how to choose one that helps, and doesn't exploit, can be found at: www.responsibletravel.com/copy/tips-for-responsible-travel 
and at: www.responsibletravel.com/copy/tourism-greenwashing-ecotourism-greenwashing.
"Each of the holidays on our site has been carefully screened to ensure it meets our criteria for responsible tourism – each needing to show compliance with environmental, social and economic criteria relevant to the destination in which it is based, with a focus on grassroots initiatives and local providers.
"As such each holiday offers a much more authentic experience, rooted in local cultures and ways of life and offer the chance to see a place as it really is, rather than just passing through. Additionally we publish honest, open two minute guides to destinations and activities worldwide, which give a bite-sized overview to travellers, and do not shy away from controversial responsible tourism issues or overrated activities."
Responsible Travel has recently published 2-minute travel guides also contain a section on responsible tourism issues – with tips and advice specific to each destination. Examples include:
The company has also been an activist for change in the tourism industry, raising important issues and bringing them to the attention of the wider tourism industry, consumers and media.
"Last year we removed 42 orphanage volunteering trips from our site following extensive research and concerns, and working with key industry leaders and child protection organisations including Save the Children and Friends International developed a set of guidelines for volunteering trips in settings with vulnerable children, to put child protection back at the heart of these projects," Bareham said.
"Currently we have an ongoing campaign to 'Stop the Orca Circus' calling on the travel industry to stop keeping orcas and dolphins in captivity for public entertainment purposes, in conjunction with the World Cetacean Alliance. Our petition has so far been signed by over 10,000 people, travel companies and animal welfare organisations, and in a recent independent poll commissioned by responsibletravel.com and the Born Free Foundation (UK) we found that 86% of UK holidaymakers surveyed said  they 'would not wish to visit a marine park to see whales and dolphins as part of an overseas holiday'."
(More information on this can be found at: www.responsibletravel.com/holidays/whale-watching/travel-guide/say-no-to-orca-circuses).
Responsibletravel.com is also the founder and organiser of the World Responsible Tourism Awards, now in its 11th year, and held annually at World Travel Market, London.
'Six of the Best Cycling Holidays You Never Knew Existed'

In my mind, cycling trips are the ideal for "responsible, sustainable" travel – you are out and about without a window separating you, you are part of the local scene, you travel at a pace where you can really see things and can stop when you want, and you do not burn fossil fuels (beyond calories).
Here are ResponsibleTravel.com's selection of "6 of the Best Cycling Holidays You Never Knew Existed":
1. Cycling Safari
Discover the back roads of East Africa on a ride through from the foothills of Mt Kilimanjaro to the sparkling seas and white sand beaches of the Indian Ocean, through tucked away villages, lush rainforests and wildlife-filled savannah plains. The 16 day journey cost starts from £3,302 per person excluding flights and local bike hire.
2. Desert Adventures
Unleash your inner-Indiana Jones in Petra and pedal back in time in the deserts of Jordan. Ride along remote desert roads, camp out under the stars with the Bedouin in Wadi Rum and treat yourself to a soak in the salty waters of the Dead Sea. 9 days of desert adventure costs from £1,399 per person including flight, but excluding local bike hire.
3. Head in the Clouds
A tour to quite literally take your breath away, across the top of the world. A 16 day two-wheeled trip across the Tibetan Plateau, taking in the iconic Potala Palace, Everest Base Camp and dramatic Himalayan passes costs from £2,718 per person excluding flights and visas.
4. Your own Tour de France
The competitive with a love for lycra might want to consider a holiday to race your own Tour de France. This 5 day break gives you the chance to participate in the "Etape du Tour", the very serious, amateur version of the main event. Last minute places available with a £175 discount for the already fit and well-prepared only. From £1,079 per person
5. Coast to Coast across India
From the backwaters of Kerala and the lush Western Ghats, to the vast plains of Tamil Nadu and the beaches of the Bay of Bengal. This 2 week cross-country epic takes you through some of India's most stunning natural and cultural landscapes from £1240 per person excluding flights.
6. Foodie Finds
Just because a holiday is active doesn't mean it can't be indulgent. Your two wheels on this trip allow you to explore more vineyards, restaurants, olive groves, fishing ports and markets than you could on two feet. Spend 8 days cycling and sampling your way round a hidden Costa Brava from just £741 per person excluding flights.
For more unique cycling experiences visit www.responsibletravel.com/holidays/cycling.
___________________________
© 2014 Travel Features Syndicate, a division of Workstyles, Inc. All rights reserved. Visit www.examiner.com/eclectic-travel-in-national/karen-rubin, www.examiner.com/eclectic-traveler-in-long-island/karen-rubin, www.examiner.com/international-travel-in-national/karen-rubin and travelwritersmagazine.com/TravelFeaturesSyndicate. Blogging at goingplacesnearandfar.wordpress.com. Send comments or questions to [email protected]. Tweet @TravelFeatures. 'Like' us at facebook.com/NewsPhotoFeatures.