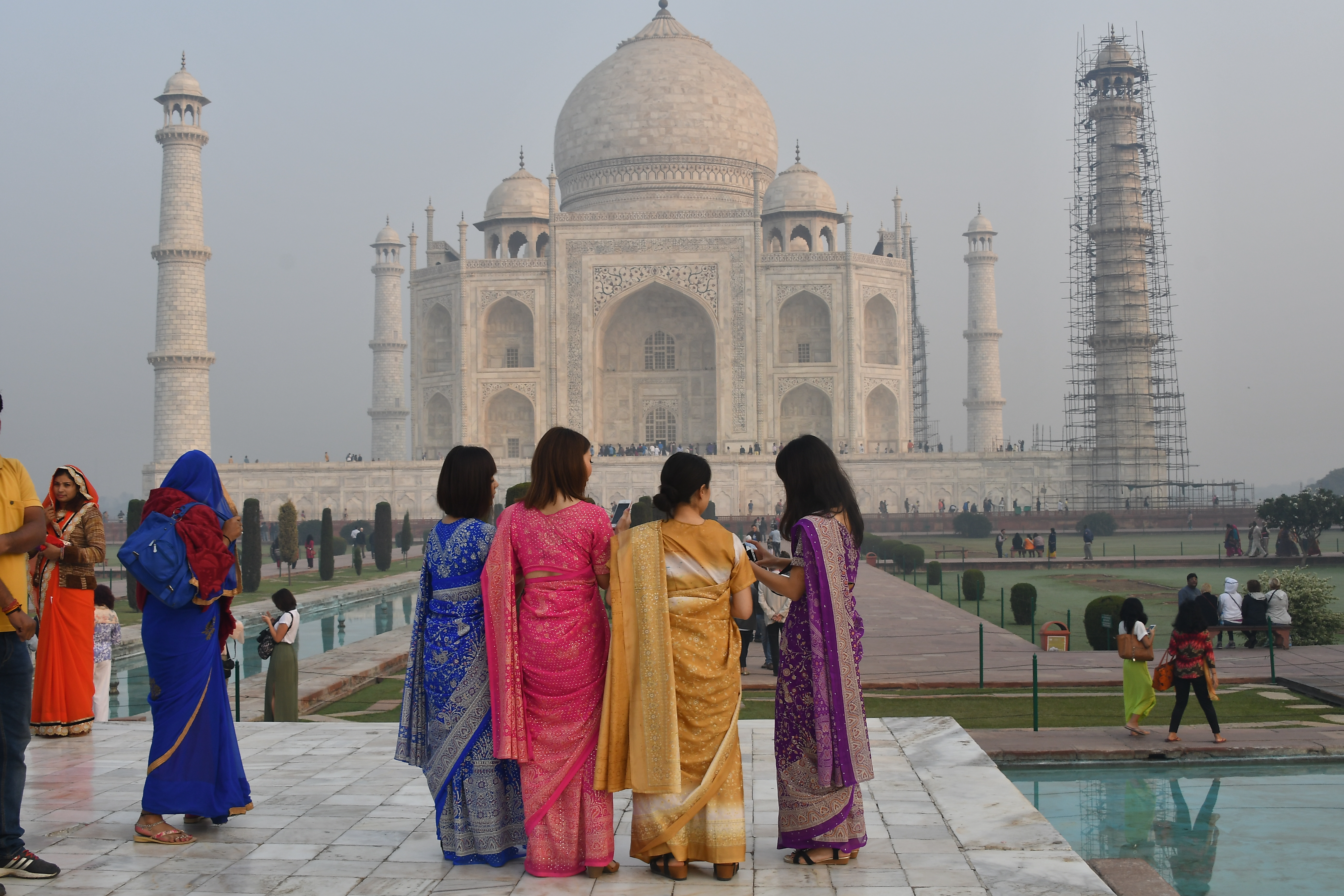 MIAMI, FL – As a travel insurance company, APRIL Travel Protection may not take sides in partisan conflicts, but it cannot ignore the harsh realities of the world as it strives to keep Americans safe when traveling domestically and abroad. APRIL has compiled a checklist of simple precautions travelers should keep top-of-mind when on vacation.
"It is imperative that travelers are educated on how to remain safe when vacationing in a world that is becoming increasingly volatile," said Jason Schreier, CEO of APRIL USA.
Reports of hate crimes on the rise throughout the U.S. and a new State Department advisory warning against European travel are unlikely to deter Americans from vacationing. Traditionally, travel agents look out for their clients' best interests, ensuring they are properly informed and adequately protected. This is one of the many reasons APRIL recommends using a trusted travel counselor.
"Travel agents are often the vacationer's first line of defense, playing a crucial role in keeping clients safe," noted Schreier.
"It's not our role to influence or pass judgment on the political process in America, but regardless of personal opinions on Trump's presidency, travel counselors recall the anti-American sentiments prevalent during the George W. Bush administration. They are therefore cognizant of shifting perceptions of Americans internationally," explained Schreier. "Likewise, travel agents assisting members of the LGTB community will advise clients on the dangers they may face in destinations where intolerance is commonplace, often steering them away from potentially dangerous areas in favor of destinations which are more welcoming."
Vacationing is a staple of American society and one of the primary ways Americans enrich themselves culturally. World events should not deter one from traveling, but vacationers need to be aware of their vulnerabilities and protect themselves accordingly.
Purchasing a comprehensive travel protection policy is the best way to protect one's vacation investment. Following are a few additional common-sense precautions of which travelers should be mindful when visiting less familiar destinations:
Be aware of your surroundings. This may seem like a no-brainer, but in many cities, travelers average 10 pedestrian miles or more per day as they take in all the sights and sounds of their destination. It's easy to get distracted and wander off-course. Many travelers actively leave the beaten path in search of more authentic cultural experiences, while some are lured outside of established tourist zones by nightlife or bargain shopping districts. Knowing which areas are safe is crucial. Most Americans know which areas to avoid in their own cities, but many take their safety for granted when traveling in distant locales. Identifying safe zones and staying within those boundaries should be a top priority. Travel agents and hotel staff can be a valuable resource in this regard.
Carry a working mobile phone. Global cellular coverage is a lot better than it used to be 10 years ago. And while roaming charges vary based on carrier, U.S. cell phones will generally operate throughout most of North America as well as many overseas destinations. For travelers who anticipate significant usage, a pre-paid phone or SIM card-or a supplemental talk, text and data plan on their existing phone-may prove prudent, but at a minimum, travelers should carry a working mobile phone at all times. The temptation to disconnect when on vacation may be strong, but operational pay phones are increasingly difficult to find in the case of an emergency.
Ask your hotel concierge to arrange a taxi. In most American cities, the taxi and livery industry is tightly regulated. This is not always the case internationally. When traveling in a region where taxi oversight may be lax, a hotel concierge can recommend a reputable company. If a return trip is anticipated, get a card from the driver and use the same taxi company for the ride back to the hotel.
Travel in groups. Travel packages are often priced based on double occupancy accommodations, but a single occupancy surcharge is particularly common in the mature market. But while FIT or independent travel may be the dominant trend these days, depending on one's destination, solo vacationers may be wise to consider an escorted tour package. Even for traveling duos, the temptation to split up to pursue individual interests is natural. The husband's going to impose limits on shopping for shoes and accessories, while spending hours at the pub is bound to try the wife's patience. There may be instances when it becomes necessary to divide and conquer. In these moments, stick to heavily populated public areas. Statistically, criminals are more likely to prey on individuals than groups.
Let it go. As Americans, we often engage our freedom to speak out against racism, religious intolerance and discrimination. And while one shouldn't turn a blind eye when observing a crime, if one is the target of a racial slur or other form of discrimination, knowing when to take a stand and when to walk away is vital. When traveling in an unfamiliar environment, a "cooler heads" mindset can help avoid unnecessary conflict escalation.
Observing common-sense precautions can help reduce the likelihood of an incident during one's vacation, but even the most mindful traveler can be inconvenienced or worse through no fault of their own. In these cases, a comprehensive travel insurance policy can help mitigate the impact of such an occurrence on one's vacation.
'Stress Less' Benefits
APRIL stands out in the marketplace by offering clear and easy-to-understand agreements that make sense for today's traveler. Additionally, all policies sold by APRIL and its partners feature "instant adjudication" through its signature 'Stress Less' Benefits – a ground-breaking feature which allows policyholders to enjoy their vacation without having to worry about out-of-pocket expenses in an emergency caused by severe weather, natural disasters or a wide range of potential issues including injury, sickness, death, job loss or relocation, military duty, terrorism, strikes, supplier default and more.
As the first insurance company to provide this progressive benefit to U.S. policyholders, APRIL offers instant adjudication for applicable inconveniences that can't be predicted in advance, including emergency medical coverage up to $250,000 (with no deductible), trip interruption covering up to 150% of your trip's cost, and evacuation benefits up to $500,000. Cancellations are eligible for reimbursement of 100% of their trip costs.
"This means you don't have to pay out of pocket, endure a ton of paperwork and then wait months to find out how much your policy will actually cover," explained Schreier.
At the core of APRIL's efforts to communicate with policyholders is its pro-active approach to keeping up travelers' evolving needs. A multi-lingual team and 24/7 toll-free access is available from most destinations along with other convenient support channels from Skype to texting, email and live chat. APRIL is the first company to pioneer these support methods for American travelers.
APRIL Travel Protection is owned by APRIL, an international group with 45 operational companies in more than 40 different countries, serving more than six million policyholders worldwide.  APRIL is listed on Euronext Stock Exchange and has yearly sales of more than $1.1 billion.
The company's U.S. division is supported by American Modern Insurance Group (an AM Best A+ rated carrier) as its preferred underwriter and is headquartered at 11900 Biscayne Blvd. Suite 600, Miami, FL, 33181.
Visit www.AprilTravelProtection.com to learn more.
For more travel features, visit:
goingplacesnearandfar.wordpress.com
travelwritersmagazine.com/TravelFeaturesSyndicate/
goingplacesfarandnear.tumblr.com/
instagram.com/krubin0830/
'Like' us on facebook.com/NewsPhotoFeatures
Twitter: @TravelFeatures