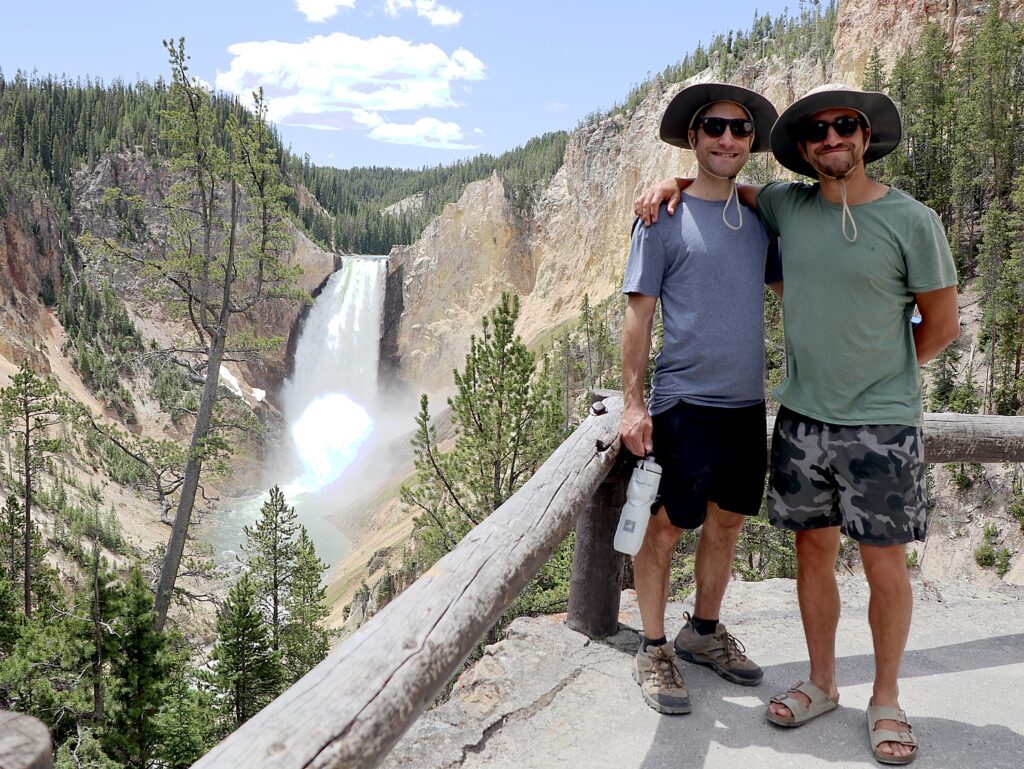 You can still book the perfect summer vacation in destinations across North America and Europe, including Wyoming, Maine, the Canadian Rockies, Iceland, France, Spain and Switzerland–Backroads
Backroads, a leader in active travel, released their top picks for a last-minute family adventure – the perfect antidote to summer doldrums and vacation procrastination. With a few clicks of the mouse or a phone call, families open the door to a world of possibility and discovery in iconic US national parks, such as Yosemite, Yellowstone, the Great Smoky Mountains and the Grand Canyon. Or they can venture farther from home to discover the natural beauty and rich cultures of France, Iceland, Switzerland and Canada, among other Backroads destinations. Whether it's biking, hiking, horseback riding, kayaking, exploring a cave dwelling, learning how to make mozzarella or kids-only fun, Backroads has options for every member of the family.
With over 30 years of experience in family travel, Backroads seamlessly handles the planning and logistics of hundreds of Biking, Walking & Hiking and Multi-Adventure vacations around the world. Parents trust Backroads to do the heavy lifting for an active summer vacation so they can just show up and have a blast with their kids. From riding family-friendly bike paths in the Czech Republic to saddling up for a horseback ride with local wranglers in Montana or kayaking in the crystal-clear waters off the coast of Mallorca, there's never a dull moment on a Backroads family trip. The company's commitment to excellence, its flexible itineraries and exceptional Trip Leaders set it apart in the active travel industry. Three or more leaders guide every trip so parents can enjoy some quality adult time while kids, teens and 20-somethings get to hang out with leaders and their peers.
Backroads guests consistently rave about experiencing an active vacation with likeminded travelers, and this is especially true for families. That's why Backroads is the only travel company that offers Family Trips for three different age groups so families can experience the magic of traveling with other guests in similar life stages: Families with Teens & Kids (best for ages 9+), Families with Older Teens & 20s (one or more kids age 17+) and Families with Young Adults 20s & Beyond (one or more kids age 20+). With summer—and perhaps college or other important rites of passage—on the horizon, it's a great time to book a family vacation.
Snapshot of Backroads Family Trips with space available Include:
Basque Country Multi-Adventure Tour
Brittany & Normandy Bike Tour
Bryce, Zion & Grand Canyon Multi-Adventure Tour
California's Yosemite Multi-Adventure Tour
Czech Republic & Austria Multi-Adventure Tour
Great Smoky Mountains Multi-Adventure Tour
Loire Valley Bike Tour
Maine's Acadia Multi-Adventure Tour
Oregon's Bend & the Cascades Multi-Adventure Tour
Portugal Multi-Adventure Tour
Spain's Mallorca Multi-Adventure Tour
Spanish Pyrenees to Costa Brava Multi-Adventure Tour
Switzerland Multi-Adventure Tour
Wyoming's Yellowstone & Tetons & Montana's Big Sky Multi-Adventure Tour
Wyoming's Yellowstone & Tetons Multi-Adventure Tour
"Getting away with your kids on a summer vacation is a great bonding experience no matter how old they are," said Backroads Founder & President, Tom Hale. "Our kids grew up on Backroads trips and as they got older, I realized how important it was to have activities and meals designed for specific age groups. That's why Backroads offers family trips for three distinct age categories. Teens and young adults want to engage with their peers, and the same goes for the younger ones. Meanwhile, parents are connecting with other parents, and there's this great synergy happening between people in the same stage of life. Everyone's just having a great time being active, spending time outdoors and learning and experiencing new things. We defy any kid to say they're bored on a Backroads trip!"
Backroads was founded in 1979 by Tom Hale and has been a leading innovator in active and adventure travel for over 40 years. Guests join Backroads to bike, hike and so much more—on expertly planned active adventures highlighting the unique character of each destination. The company offers multiple ways to go active: Biking, Walking & Hiking and Multi-Adventure tours; Active Ocean & River Cruises, Active Safari, Active Culinary and Snow Adventures; and Dolce Tempo trips for travel at a more relaxed pace. Backroads also offers Private Trips and Family Trips designed for three distinct age groups: Families with Teens & Kids (best for ages 9+), Families with Older Teens & 20s (one or more kids age 17+) and Families with Young Adults 20s & Beyond (one or more kids age 20+). Repeat guests and referrals from past guests make up many of the travelers that Backroads hosts each year in hundreds of locations across the globe.
For the complete collection of Backroads Family Trips and more information, visit backroads.com or call 800-462-2848.
For more travel features, visit:
Going Places @ theisland360.com
goingplacesnearandfar.wordpress.com
www.huffingtonpost.com/author/karen-rubin
travelwritersmagazine.com/TravelFeaturesSyndicate/
goingplacesfarandnear.tumblr.com/
instagram.com/going_places_far_and_near/
instagram.com/bigbackpacktraveler/
'Like' us on facebook.com/KarenBRubin
Twitter: @TravelFeatures
Facebook Twitter LinkedIn