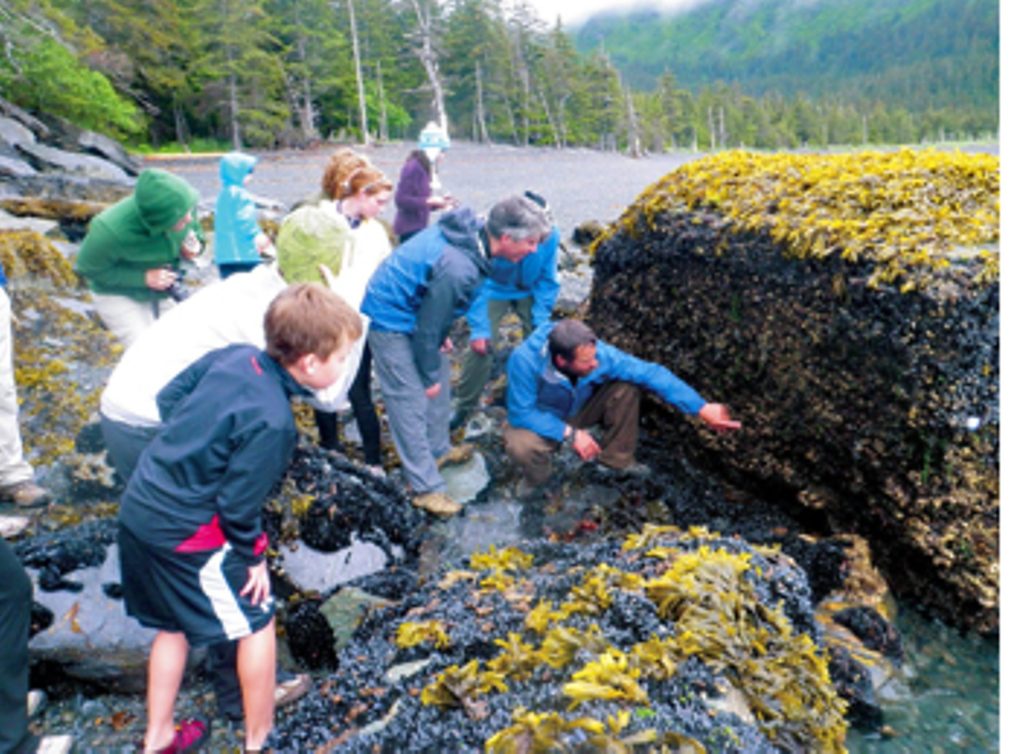 BILLINGS, MT –For the second year in a row, Austin Adventures, a leading family adventure company, is dedicating the entire month of March to "Family Appreciation," with special incentives and giveaways, plus an interactive child & parent "Take a National Park Vacation" webinar that all ages will want to attend.

"Between work, school, athletic and social schedules, planning and scheduling a family vacation has never been more challenging, often to the point of missing the opportunity all together to create lasting bonds and memories within the family," explains Dan Austin, president and founder of the company which has been taking families to national parks and around the globe for 35 years. "Austin Adventures is fully committed to helping anyway we can. Our goal is to take the stress out of vacation planning and then deliver an experience second-to-none."

On Tuesday, Mar 12, 2019 at 6:00 PM – 7:00 PM EDT Austin Adventures invites kids and parents to a live webinar focused on helping families (especially the kids) with their vacation planning. Anyone considering a small group vacation tour now or in the future is encouraged to attend. For information and to register click here.

The seminar will be hosted by Kasey Austin, Outside Magazine 2014 Family Guide of the Year. Making a cameo appearance will be Dan Austin, company visionary and travel industry legend. Together, The Austin Family has set the bar for family adventure travel for decades, so much so, they are often referred to as "the First Family of Adventure Travel".

During this informal and informative webinar focused on the younger generation, Kasey will offer tips and insights on planning and visiting America's National Parks along with other popular family destinations.

As an incentive to register and attend, every family that participates will receive a coupon worth $250 off their next Austin Adventures family vacation. Plus, all participating kids (age 6-12) whose parents end up booking a 2019 family national park adventure will receive a logo-embossed backpack (on Day 1 of the trip) packed full of swag (logo water bottle, trip journal, field guide, hacky sack, stickers and more).

"I had so much fun sharing my passion for our National Parks last year, I couldn't wait to do it all again this year. Sharing the parks with the next generation of adventurer really is my passion. I am looking forward to sharing what we know and have learned from our 35+ years of taking families deep into our national parks," said Kasey Austin.

"Dan and I will draw from our own experiences and help families with real time information that can assist them in making the most of a park vacation, whether with us or on their own. There will be a follow-up email survey as well as ample time for questions and answers."

The webinar will help Austin Adventures kick-off their second annual "Family Appreciation" Month. Dedicated to celebrating and encouraging family vacations worldwide, this observance comes on the heels of the company's 2nd wildly successful "Alumni Appreciation" month held in December, 2018. Throughout the month there will be dedicated e-newsletters and blogs on family travel, special incentives, travel agent promotions and for extended families, an offer of a free trip for one guest in groups of ten or more booked.

To assist in vacation planning, Austin Adventures also offers a free Insider's Guide to Planning the Perfect Family Adventure. See: https://www.austinadventures.com/free-family-travel-guide/.

Austin Adventures has led the field when it comes to family adventures (twice being acknowledged by Travel + Leisure Magazine as the #1 Tour and Family Tour Operator in the World). For 2019, there are over 40 family adventures planned across the globe. Here is a sampling of some of the more popular National Park itineraries on the current Austin Adventures roster. All adult rates are per person, double occupancy.

Grand Canyon National Park: 6-days/5-nights from $2,998; children from $2,398.

Alaska- Kenai Fjords National Park: 6 days/5 nights from $3,698; children from $3,328.

Bryce & Zion National Parks: 6 days/5 nights from $2,798; children from $2,518.

Yellowstone National Park: 6 days/5 nights from $2,898; children from $2,318.

Grand Teton National Park: 6 days/5 nights from $3,298; children from $2,968.

Yosemite National Park: 6 days/5 nights from $3,698; children from $2,958.

Glacier National Park: 6 days/5 nights from $3,298; children from $2,638.

South Dakota – Black Hills (Mount Rushmore and Crazy Horse Monuments / Wind Cave NP): 6 days/5 nights from $2,898; children from $2,318.

Banff to Jasper National Parks 6 days/5 nights from $3,098; children from $2,478.

For more information and trip availability, call 800-575-1540 or email [email protected]. For a full roster of Austin Adventures' 2019 trips, cruises and distinctive accommodations on seven continents visit: http://www.austinadventures.com. To access the 2019 digital catalog or order a print copy, go to: https://www.austinadventures.com/request-catalog/.

For more travel features, visit:
goingplacesnearandfar.wordpress.com
www.huffingtonpost.com/author/karen-rubin
travelwritersmagazine.com/TravelFeaturesSyndicate/
goingplacesfarandnear.tumblr.com/
instagram.com/going_places_far_and_near/
'Like' us on facebook.com/NewsPhotoFeatures
Twitter: @TravelFeatures