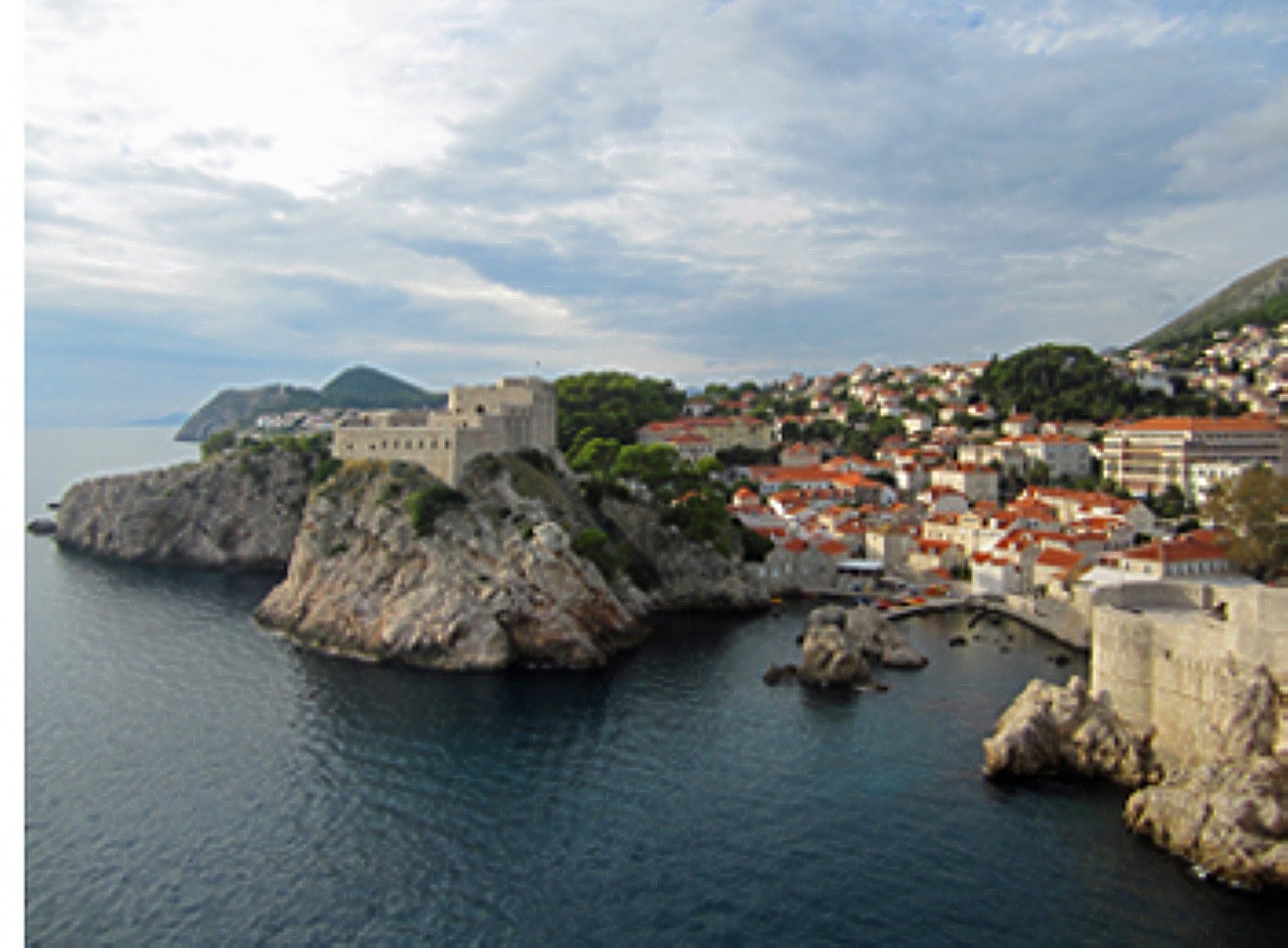 CORNER BROOK, NL, Canada– Across the Adriatic Sea from Italy is a sun-splashed shoreline that marks Croatia, sometimes known as Dalmatia. Here in 2019, Wild Women Expeditions will host multiple departures of two new, distinct itineraries that embrace the blue waters and high-altitude wilderness of this secret Riviera.
Kaleidoscopic Croatian Multisport is a 13-day active immersion in nature and culture that promises up to six hours of hiking or four hours each of paddling and cycling most days. Departures in 2019 are May 23, Sept. 1, Sept 22 and Oct.13. The per person (double occupancy) rate of $4,695 includes:
12 nights shared accommodations in locally owned hotels and guesthouses
All breakfasts and lunches and some dinners
Ground transportation from Zagreb to Dubrovnik
Airport transfers on Day 13
All equipment required for activities outlined in the itinerary
All national park or entrance fees required to deliver the activities
English-speaking female lead guide plus support staff
This itinerary begins in Croatia's capital city, Zagreb, before departing for Kopački Rit Nature Park on the Croatian-Serbian border. During a homestay, guests will prepare dinner and perhaps hear stories about the history of what life was like in Tito's Yugoslavia before the Balkan states erupted into being in the early 1990s.
Croatia's pride and joy are its national and nature parks. Kopački Rit Nature Park on the Danube floodplain is dubbed the European Amazon for its rich biodiversity and abundance of bird and wildlife. After exploring this wildest side of Croatia, the itinerary weaves through the mountains, tracing vestiges of Celtic and Roman civilizations en route to Dubrovnik. After hiking in Papuk Nature Park, guests will finish the day by arriving in Samobor to enjoy dinner and kremsnite, a puff pastry with custard cream unique to these high altitudes. Guests will further explore the Sambor Highlands before embarking on a hiking tour the following day through Plitvice Lakes National Park, home to over 16 lakes that cascade from one to the next.
Leaving mountains behind, guests arrive in Split, a 1700-year-old city with the palace of a Roman emperor, Diocletian, dating from 4th century AD. Guests roll up their sleeves to play with clay, making souvenirs with natural elements and tools. Swimming, snorkeling and kayaking follow an overnight on Hvar, one of the countless islands in this region. Guests will then sail to Vis, an island that until 25 years ago housed the largest military base in the former Yugoslavia alongside traditional Dalmatian stone villages, many abandoned.
Before touring Dubrovnik comes a day on bicycles past vineyards, farms and dwellings scarred by war from 1991-1995. A local family hosts a dinner with homemade bread and cheeses, local wines and prosek. They'll probably embroider stories of the war for independence in the conversation, embroidery that replaces the colorful hand-stitched garments once worn here and that underscores the fragile cultures and customs. Dubrovnik residents in the early 1990s survived for six months on just bread and water as houses and shops were shelled inside 14th-century walls. Today's Dubrovnik is a high-energy destination. For more details on this itinerary please see https://wildwomenexpeditions.com/trips/kaleidoscopic-croatian-multisport/
Kornati Islands Kayak Adventure is a 10-night itinerary offered in 2019 on June 12 and Sept.12 departures. The per person rate is $4,495 USD for:
10-night accommodations in small hotels, fisherman guest houses, self-catering apartment and on sailboats
All meals
Single or double sea kayaks, the use of skirts, paddles PFD's, paddling jackets, dry bags and all safety gear
Ground and sea transportation from Zadar to Split
English-speaking female certified sea kayak guide(s);
All national park or entrance fees
The adventure begins in Zadar on the Dalmatian coast between Split (north) and Dubrovnik (south). This ancient center combines 8th-century religious art with Roman artifacts and Sea Organ, an installation that captures the music of the waves.
One of the least accessible places in Croatia is Kornati National Park that exposes a jagged coastline with a rich submarine eco-system, natural beauty and interesting geomorphology. Guests paddle by bottlenose dolphins and slow-but-lovable loggerhead sea turtles through a labyrinth of small islands, reefs and islets that make up 12 percent of all the islands in the Croatian Adriatic. Cliffs drop steeply to the sea that supports families of fisherfolk who offer hospitality over home-made meals. Written documents from the 10th century confirm one island's fishing tradition of 1000 years.
In the Šibenik archipelago, a sailboat lends support for an open-sea crossing to a community of 249 islands, of which only six are inhabited. An undiscovered jewel on this archipelago is Zlarin, where, since the 14th century, islanders have been diving for colorful sea corals. A sea paddle to Krka National Park reveals a karst phenomenon with seven travertine waterfalls, numerous endemic endangered species, and over 1000 plant and 225 bird species. Speleology lovers are drawn to some 40 grottoes and pits; others to medieval fortresses, harbingers of the bustle of civilization that lies ahead in the farewell city of Split. For details please see https://wildwomenexpeditions.com/trips/kornati-islands-kayak-adventure/.
For itineraries, availability and reservations for these and all Wild Women Expeditions' programs call 1 (888) 993-1222, email [email protected] or visit online at https://wildwomenexpeditions.com/.
Founded in 1991, Wild Women Expeditions is the world's largest women-only travel company. Its initial focus was on canoeing on remote Ontario waters. Through an unwavering focus on Canada, one of the wildest, most pristine countries in the world, Wild Women Expeditions became experts in a pioneering niche that introduced small groups of women into wilderness settings. The company now hosts guests all over the world, offering more trips and more women-only, backcountry camping, hiking, paddling and horseback adventures than any other women's travel company in the world. 
For more travel features, visit:
goingplacesnearandfar.wordpress.com
www.huffingtonpost.com/author/karen-rubin
travelwritersmagazine.com/TravelFeaturesSyndicate/
goingplacesfarandnear.tumblr.com/
instagram.com/krubin0830/
instagram.com/famtravltr/
'Like' us on facebook.com/NewsPhotoFeatures
Twitter: @TravelFeatures