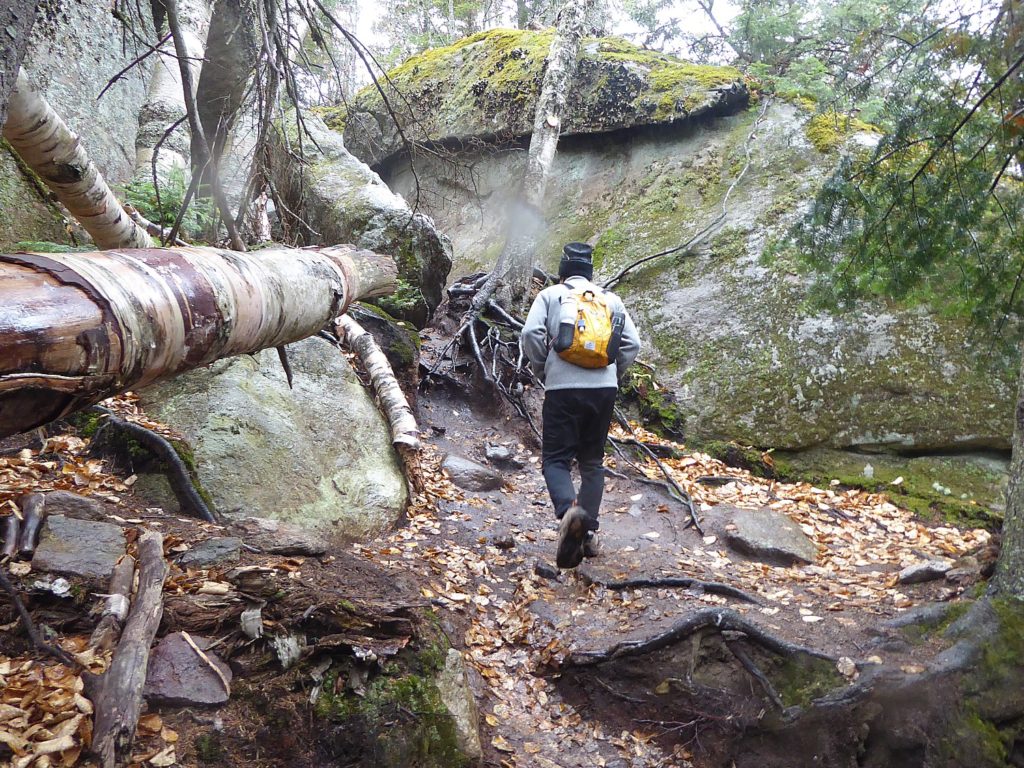 New York State has launched a new initiative to assist with the stewardship of trailheads across the state and educate trail users before they enter the backcountry. Introduced in the Governor's 2021 State of the State address, the Adopt-a-Trailhead program is managed by the New York State Department of Environmental Conservation and gives the public the opportunity to support State-led efforts to care for state lands and educate fellow visitors on the value of responsible recreation.
"Over this last year, we have seen record numbers of New Yorkers and visitors utilizing our world-class trails and natural areas while seeking a break from the stresses of the COVID-19 pandemic," Governor Andrew Cuomo said. "As New York remains fully committed to making sustained investments in our natural resources and responsibly increasing opportunities for outdoor recreation on state lands, this new program offers an excellent volunteering opportunity for New Yorkers to help the State ensure our trails are ready for the growing number of hikers and visitors."
In recent years, particularly in 2020 as New Yorkers eagerly pursued safe outdoor recreation experiences during the COVID-19 pandemic, the State has seen an increase in the number of visitors to parks, lands, and trails. Outdoor recreation has been a crucial part of helping New Yorkers stay active, spend time with immediate household and family members, and reduce stress and anxiety. Consistent with the NY Forward phased reopening plan, New Yorkers are encouraged to recreate locally in their region (PDF). Each of the state's 10 REDC regions have a wide variety of recreational opportunities available for the public to explore and enjoy. While this uptick provides an opportunity for more New Yorkers to explore the state's scenic natural areas, many of these new users are inexperienced in back-country recreation, leading to mistakes that are potentially harmful to themselves and the environment.
Adopt-a-Trailhead volunteers will bolster ongoing efforts to eliminate litter problems and educate trail users about hiker preparedness, thus eliminating the amount of trash left at trailheads and encouraging proper disposal of human waste while in the woods. DEC land managers will be identifying trailheads that will benefit most from the new program. Volunteers and DEC will continue to encourage hikers to Hike Smart NY and follow the seven principles of Leave No Trace while hiking. LNT is a set of outdoor ethics developed to educate recreationists on how to best enjoy the outdoors while minimizing their impact. In addition, DEC continues to encourage visitors to the Adirondacks to seek out nearby alternative hikes that provide an experience similar to a High Peaks hike, including great scenic views, but with fewer people.
"New York's public lands and trails are beloved by thousands of visitors in every corner of the state," Department of Environmental Conservation Commissioner Basil Seggos said. "The new Adopt-a-Trailhead program provides New Yorkers who are committed to caring for public lands with the opportunity to help DEC sustain and maintain these natural assets for future generations, as well as for their own enjoyment."
Introduced in Governor Cuomo's 2021 State of the State Address, the Adopt-a-Trailhead program is an initiative to enhance opportunities to encourage outdoor recreation and empower volunteers to help maintain trailheads. Groups interested in volunteering for the program should submit an Adopt-a-Trailhead volunteer application to [email protected] (emailed applications are preferred) or via mail to: NYSDEC, Division of Lands and Forests, Attn: Adopt-a-Trailhead Coordinator, 625 Broadway, 5th Floor, Albany, NY 12233.
After applications are approved, groups and individuals will be assigned to a trailhead in their area. Participation in the Adopt-a-Trailhead program will include:
A series of online training courses focused on LNT principles, visitor interaction, and visitor education;
Virtual meetings with DEC program staff to answer questions and share suggestions;
Spending time at assigned trailheads during weekend mornings, including holiday weekends and some Friday afternoons, depending on the location; and
Monthly reports highlighting statistics such as number of volunteers that participated and number of hours spent at the trailhead.
"Empowering trail users to enjoy natural areas safely and responsibly is exactly what is needed to help ensure these special places aren't subject to misuse—accidental or otherwise," New York-New Jersey Trail Conference Executive Director Joshua Howard said. "The Adopt a Trailhead program will allow more visitors to get the one-on-one guidance and education that we have seen to be so effective through our Trail Steward program on the Catskill summits. We are proud supporters of this initiative and the opportunity it presents to share Leave No Trace principles and best practices with the growing number of new and returning visitors to public lands."
"ADK greatly supports this new statewide Adopt-a-Trailhead volunteer program," Executive Director of Adirondack Mountain Club Michael Barrett said. "In-person educators at trailheads are a powerful way to both help visitors enjoy the outdoors responsibly and ignite a passion for taking care of public lands well into the future."
New Yorkers getting outdoors should use common sense in planning outdoor activities because public facilities like restrooms or other amenities may not be available. Use the DECinfo Locator to find DEC-managed resources and visit DEC's website for more information. DEC continues to remind outdoor enthusiasts to be SMART when recreating this year:
Socially distance at least six feet apart;
Mask – Wear one when you cannot maintain social distancing, especially in parking lots and along footpaths;
Avoid sharing gear when possible;
Respect your fellow anglers and the resource by providing space and practicing ethical angling; and
Take out what you bring in or place trash in receptacles.
The AAT program supports DEC's comprehensive and ongoing efforts to sustainably manage increased visitation to public lands and will provide important information to guide future land management decisions. The program also complements recommendations included in the High Peaks Advisory Group's final report on promoting sustainable recreation in the Adirondack Park. Comprised of stakeholders with expertise in local government, recreation, natural resource protection, business, and tourism, in 2019 the HPAG was tasked with providing DEC with recommendations on how to address critical issues associated with increased public use of High Peaks resources in order to protect these areas in the short and long term, as well as for future generations. Visit the DEC website to read the report.
For more information on the AAT program, visit DEC's website here.
For more travel features, visit:
goingplacesnearandfar.wordpress.com
www.huffingtonpost.com/author/karen-rubin
travelwritersmagazine.com/TravelFeaturesSyndicate/
goingplacesfarandnear.tumblr.com/
instagram.com/going_places_far_and_near/
'Like' us on facebook.com/NewsPhotoFeatures
Twitter: @TravelFeatures