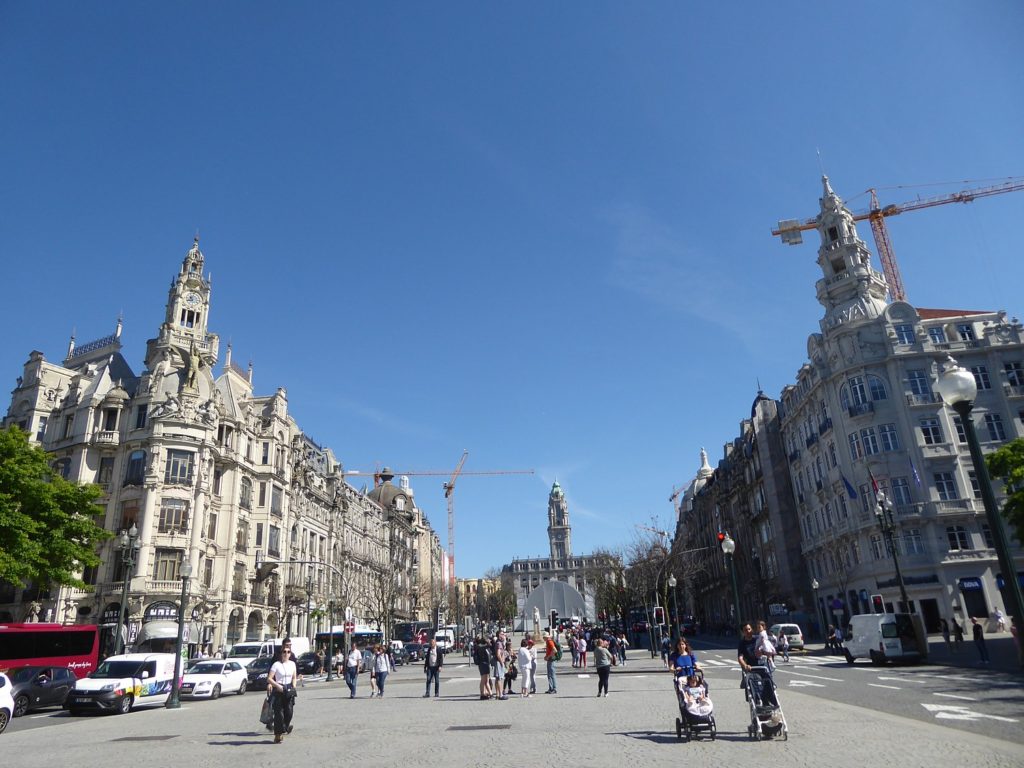 Williston, VT –By 2030, 1.8 billion people – about 20 percent of the global population – are predicted to be tourists traveling the world. As the demand for global travel increases, consumers are faced with numerous decisions on how to make their trips more sustainable, including where to go, what to pack and how to get there. Country Walkers, a leading provider of walking adventures and a leader in responsible tourism for decades, offers travelers the opportunity to contribute to a more sustainable world through preserving indigenous cultures, supporting local economies, conserving wildlife and protecting the environment. 
"At Country Walkers, we are committed to a healthier planet and to giving back to the destinations we explore," said Timo Shaw, President of Country Walkers. "Sustainability is one of our core values, from staying in locally owned and operated hotels whenever possible and seeking out environmentally and socially responsible accommodations, to our ardent support of the Slow Food movement in order to preserve culinary traditions and support biodiversity. As a result, those who travel with us contribute to a more sustainable world as well."
To further support special conservation and charitable projects in communities and habitats worldwide, Country Walkers created The Travelers Fund, which makes a donation on behalf of every traveler who books a specific tour. More than half of Country Walkers' tours are associated with an initiative, including:
Mountain Rescue at Club Alpino Italiano (Country Walkers tour: Italy: The Amalfi Coast & Capri). Safety comes first on the Amalfi Coast with a donation to the local mountain rescue team, which primarily relies on volunteers and donations to obtain and maintain equipment for rapid emergency response for visitors and locals.
Wildlife Conservation in the Rocky Mountains (Country Walkers tours: Montana: Glacier National Park and Wyoming: Grand Teton & Yellowstone[KG1] ). The Yellowstone to Yukon Conservation Initiative seeks to re-connect segments of land that have been separated by development, allowing animals to safely move from region to region on wildlife-friendly highway overpasses. Contributions are used towards constructing one of these wildlife structures.
Therapeutic Travel for Cancer Survivors in Quebec (Country Walkers tour: Quebec: Quebec City & the Saguenay Fjord). Country Walkers supports the Fondation Sur La Pointe des Pieds ("On the Tip of the Toes"), which provides young people ages 14 to 29 living with cancer with an opportunity to regain their sense of well-being through therapeutic adventure expeditions.
Assisting Pilgrims on Camino de Santiago (Country Walkers tour: Spain: Classic Camino de Santiago). The Federación Española de Asociaciones de Amigos del Camino de Santiago coordinates a vast national network of hostels, volunteers, parishes, churches and shelters in an effort to keep more than 200,000 pilgrims safe, healthy and informed as they walk the Camino de Santiago.
Clean Water in Zambia (Country Walkers tour: Zambia Safari: Exclusive Camps & Bush Walks). In Africa, currently 345 million people live without access to clean drinking water. Together with local partners in Zambia at Charity Begins Home, Country Walkers supports the "Commit to Clean Water" Fund, an initiative that seeks to transform rural communities by drilling wells into deep aquifers and pumping potable water to the surface.
Maintaining the Long Trail in Vermont (Country Walkers tour: Vermont: Fall Foliage). A highlight of the tour is walking along one of the most spectacular portions of the legendary 270-mile Long Trail, the nation's first long-distance hiking trail. Country Walkers supports the Green Mountain Club, the stewards of this "footpath through the wilderness," who also promote conservation of and education about Vermont's mountains and rural land.
Advocacy for Small Businesses in Palermo (Country Walkers tour: Italy: Sicily). Country Walkers supports the nonprofit Addiopizzo movement, a grassroots coalition of over 850 shopkeepers aimed at squashing corruption in Sicily and educating locals about ethical business practices.
Conserving a Historic Chapel in Monterosso (Country Walkers tour: Italy: Portofino & Cinque Terre[KG2] ). In 2013, severe landslides destroyed the grounds of the historic Convento dei Cappuccini chapel and monastery. "Let's Rebuild Monterosso's Paradise" raises funds for the restoration, a cost far beyond the modest means of the town or diocese.
Cornwall Coastal Preservation (Country Walkers tour: England: The Cornwall Coast). The South West Coast Path Association advocates for improvements to more than 630 miles of this historic coastal trail system. As maintenance is costly, donations from Country Walkers on behalf of guests help maintain these paths that are heavily utilized on the tour.
Farming for the Future (Country Walkers tours: Portugal: Sintra, Óbidos & the Coast and Portugal: Porto to Lisbon). The Herdade do Freio do Meio farm applies principles of sustainability within the context of the Portuguese montado, a traditional pastoral agricultural system in which reducing reliance on fossil fuels and marketing regionally to provide fresh foods and minimize transport costs are key policies. The farm processes and sells many products on site, providing training and employment for locals.
Campobello Whale Rescue Team (Country Walkers tour: New Brunswick: Bay of Fundy & Campobello Island). Created by Mackie Green, the same captain who offers a whale watching excursion and boat transfers on the Country Walkers tour, the team is trained to dive and rescue whales trapped in fish netting. Donations support equipment and training.
Area of Outstanding Natural Beauty (Country Walkers tour: England: The Cotswolds). Stretching over 790 square miles, the Cotswolds is the largest recognized Area of Outstanding Natural Beauty in England due to its breathtaking scenery and rolling hills. Country Walkers supports efforts to keep the area well-preserved on behalf of every Cotswolds guest.
For more information on The Travelers Fund and Country Walkers' sustainable travel initiatives, visit www.countrywalkers.com/sustainable-travel/ or call 800-234-6900.
For more than 40 years, Country Walkers has provided active, experiential, and stunning travel experiences on five continents. Based in Williston, Vt., the company's specialized adventures and insider access bring the beating heart of a destination to life with well-crafted itineraries for Guided Walking and Self-Guided Walking. All walking trips highlight local cuisine, authentic accommodations, and immersive cultural experiences. Country Walkers is recognized as one of the leading providers of Walking Adventures worldwide, having garnered countless awards including National Geographic Traveler's "50 Tours of a Lifetime" and Travel + Leisure's "World's Best" Awards.
For more travel features, visit:
goingplacesnearandfar.wordpress.com
www.huffingtonpost.com/author/karen-rubin
travelwritersmagazine.com/TravelFeaturesSyndicate/
goingplacesfarandnear.tumblr.com/
instagram.com/going_places_far_and_near/
'Like' us on facebook.com/NewsPhotoFeatures
Twitter: @TravelFeatures