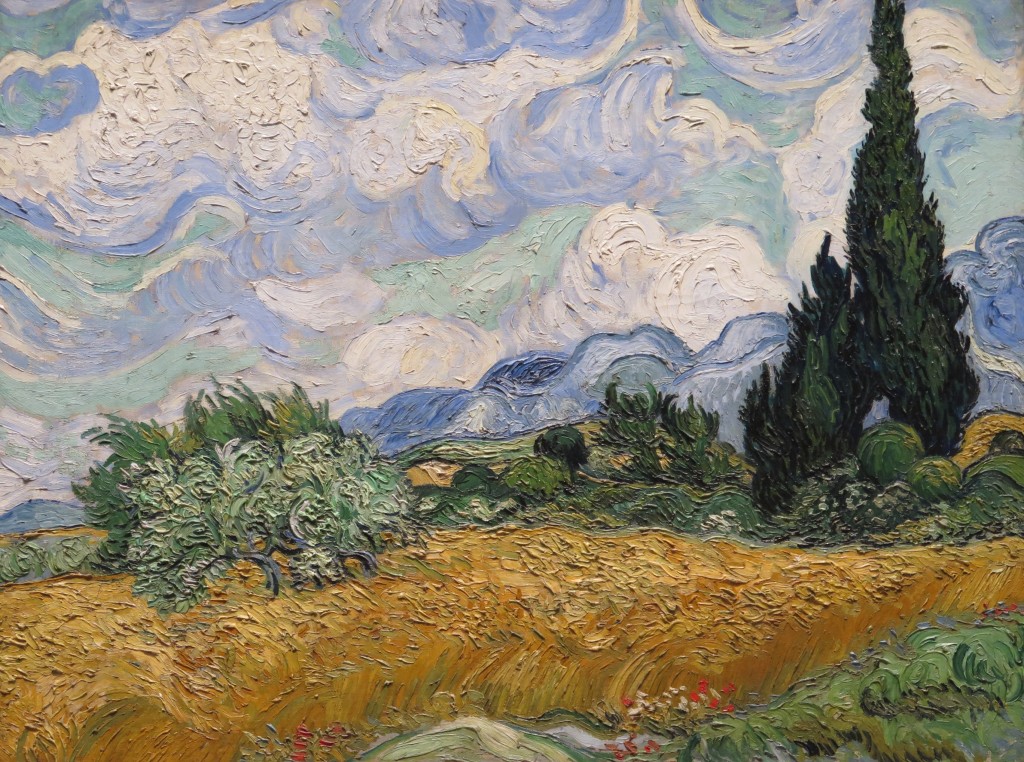 Amsterdam -Context, organizer of critically acclaimed walking tours, expands its Amsterdam program with their Van Gogh Museum Seminar, an exploration of the life and works of one of the world's most iconic artistic figures.
After extensive renovations, the Van Gogh Museum recently reopened its doors to the throngs of art lovers who are clamouring for an encounter with the artist's vivid paintings. In 2015, 125 years after his death, the mythology of this enigmatic man and his turbulent life continues to grow, captivating art historians and the public alike. The Van Gogh Museum is home to the world's largest collection devoted to a single artist, and sees its popularity grow year on year.
This two-hour tour weaves through the exhibits of the Van Gogh Museum, examining the development of Van Gogh's hallmark style and revealing the secrets of some of his most famous and well-loved paintings.
"For me, Vincent Van Gogh is the quintessential Dutch artist; stubborn, committed and fighting against greater powers to reach his goal," says Context docent Sabry Amroussi, an art historian who leads the walk. "He is more than the distorted genius that most people take him for; he is a learned intellectual, who demonstrated true resilience, perseverance and strength. I'm excited to be able to share this deeper story with Context clients."
Van Gogh Museum Seminar lasts 2 hours, and is available daily. Group walks cost €70 per person, private tours cost €285 per party. As with all Context walking seminars, groups are led by a credentialed expert and limited to six (6) people maximum.
Founded by National Geographic writer Paul Bennett and designer Lani Bevacqua, Context Travel is a network of English-speaking scholars and professionals, including art historians, writers, architects and gastronomes, who organize and lead walking seminars in  thirty-four (34) world cities, including: Florence, Rome, Venice, Naples, Milan, Paris, London, Edinburgh, Madrid, Barcelona, Berlin, New York, Philadelphia, Boston, Washington, D.C., Buenos Aires, Rio de Janeiro, Cartagena, Istanbul, Athens, Beijing, Shanghai, Vienna, Prague, Budapest, Milan, Dublin, Tokyo, Kyoto, Hong Kong, Vancouver, Montreal, Melbourne, and Sydney. A certified B Corporation, Context Travel was named one of the fastest growing American companies in 2011 by Inc Magazine. Travel + Leisure has called Context one of the top European tour companies for its innovative approach to travel and the depth of its programs. To learn more about Context, visit the website at:www.contexttravel.com
For more travel features, visit:
www.examiner.com/eclectic-travel-in-national/karen-rubin
www.examiner.com/international-travel-in-national/karen-rubin
goingplacesfarandnear.com
goingplacesnearandfar.wordpress.com
moralcompasstravel.info
travelwritersmagazine.com/TravelFeaturesSyndicate/
'Like' us on facebook.com/NewsPhotoFeatures
Twitter: @TravelFeatures