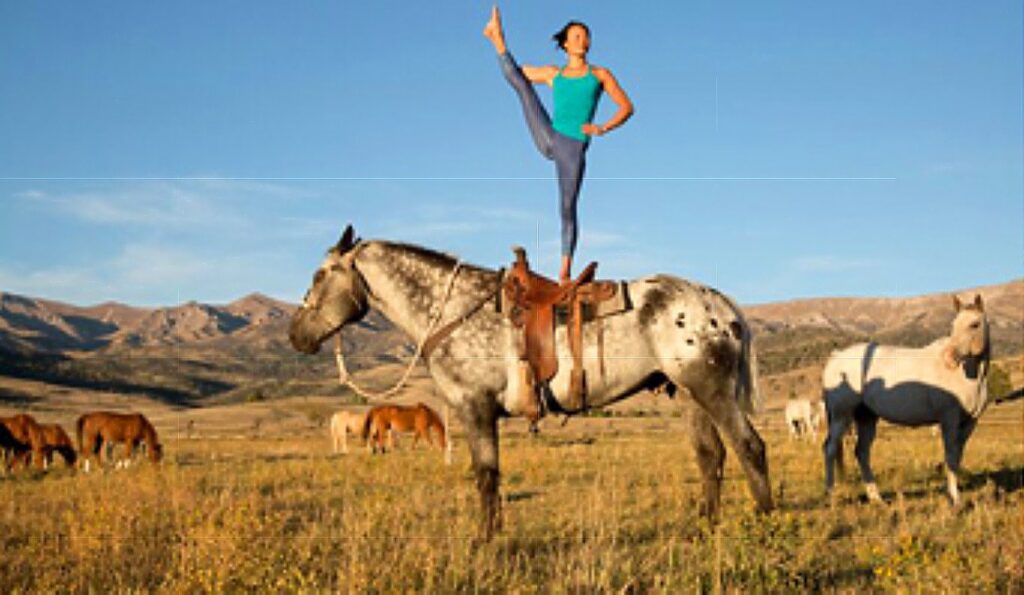 SONOMA, CA – Gene Kilgore, one of the world's leading authorities on ranch vacations, has launched a new website dedicated to spa and wellness ranches: https://wellnessranches.com/. 
"This is the perfect moment to highlight the wellness work that some innovative ranches are focusing on," said Kilgore. His new website shines the spotlight on 11 such ranches in North America that are breaking new ground in the wellness movement, a multi-billion dollar Mind, Body, Spirit phenomenon.
These properties in Arizona, British Columbia, Colorado, New Mexico, Oregon, Montana and Wyoming represent the best of the best in both traditional ranch activities (life in the saddle) plus healthy wellness and spa-focused offerings.
 
He noted that the personal wellness movement is spurred on, in part, by the desire to recover from life under a pandemic and by a new-found appeal of America's Wild West, its cowboys and ranch life, as evidenced by the popularity of Kevin Costner's hit TV series Yellowstone.
 
Originally, ranches offered horseback riding activities for adults and families as the main focus of a ranch vacation, while ranches today are base camps for a host of outdoor adventures.  But some are beefing up what they may have offered in the past with new additions to their offerings of spa and wellness facilities and Mind, Body & Spirit programs. Wellnessranches.com is organized into these categories:
In addition to exploring the wellness-related features each ranch offers, the website provides the following services to potential guests:
Check for Availability Form which is sent to ranches that match search parameters (budget, dates of stay, party details and preferred location). To begin the selection process, visitors to the site are invited to fill out the form with as much information as possible for ranch staff who have committed to respond the same or next day.
Personalized Concierge Service assists those who wish a little extra help in trying to choose the right ranch for themselves. Although not a booking service, no fees are charged for this assistance. The only goal is to give the user ideas that hopefully will assist them in finding one's perfect "home on the range". To use this service, visitors to the site can call 707-217-5205 or complete the online form provided.
Travel Advisor Center provides access to the website to professional travel advisors to help them expand their portfolios and business. There's a simple interface for viewing select ranches, rates and more. Advisors simply log in or sign up via the online form to get started.
While there are a host of ranches to consider, here are four examples of properties that combine focused wellness programs matched with traditional ranch activities.

Bishops Lodge – https://wellnessranches.com/wellness-ranches/bishops-lodge: Near Santa Fe, NM, Bishops Lodge combines nature's offerings, such as river floating and hiking, with outdoor mindfulness sessions. The Wellness Lodge offers relaxation massage, deep tissue massage, couples massage, EMF learning, aromatherapy massage, meditation, land dance, CBD massage, botanicals remedy, sound healing, sound healing facial, sacred sound massage, intuitive healing and energy medicine

Echo Valley Ranch and Spa – https://wellnessranches.com/wellness-ranches/echo-valley-ranch-and-spa: A small, eco-luxury ranch located near Clinton, British Columbia is known for its warm, sincere and anticipatory service. When guests are not on horseback riding the spectacular backcountry you may find them mountain biking, engaged in Yoga, bird watching, hiking, enjoying some archery, marksmanship, canyon tours, and meditation. Although a major draw is the spa offering relaxation massage, deep tissue massage, couples massage, scrubs, manicures, facials, and pedicures.

Bitterroot Ranch – https://wellnessranches.com/wellness-ranches/bitterroot-ranch: Near Dubois, Wyoming, Bitterroot Ranch retains its original commitment to making matches between riders, new and old, and their mounts. The ranch's yoga program focuses on stretching and conditioning muscles that are most engaged when riding. Resident Yoga instructor Hadley Fox is a certified Vinyasa Yoga teacher and on set weeks offers clinics with instructor Marc Holzman, a certified Ayurveda practitioner with over 18 years of experience teaching Hatha Yoga and Meditation.

Rock Creek – https://wellnessranches.com/wellness-ranches/the-ranch-at-rock-creek. This ranch near historic Philipsburg, MT, offers yoga and golf along with such treatments at its Granite Spa as relaxation massage, deep tissue massage, rock treatments, couples massage, scrubs, manicures, facials, pedicures and its signature Saddle Sore Soak.

Kilgore also offers these other ranch and western lifestyle vacation-related websites to make the journey from research to booking as informed, fun and easy as possible:
Kilgore (https://genekilgore.com/) began his ranch journey some 40 years ago and has spent most of his adult life and professional career taking the ranch message to the world.
"Our Ranch Vacations websites reconnect travelers with unparalleled natural beauty, hospitality and a goodness that weary city folks are craving," Kilgore says. "The pandemic has only heightened this demand and for years to come ranches will offer this magnificent way of life for all to enjoy."
For more travel features, visit:
goingplacesnearandfar.wordpress.com
www.huffingtonpost.com/author/karen-rubin
travelwritersmagazine.com/TravelFeaturesSyndicate/
goingplacesfarandnear.tumblr.com/
instagram.com/going_places_far_and_near/
'Like' us on facebook.com/NewsPhotoFeatures
Twitter: @TravelFeatures