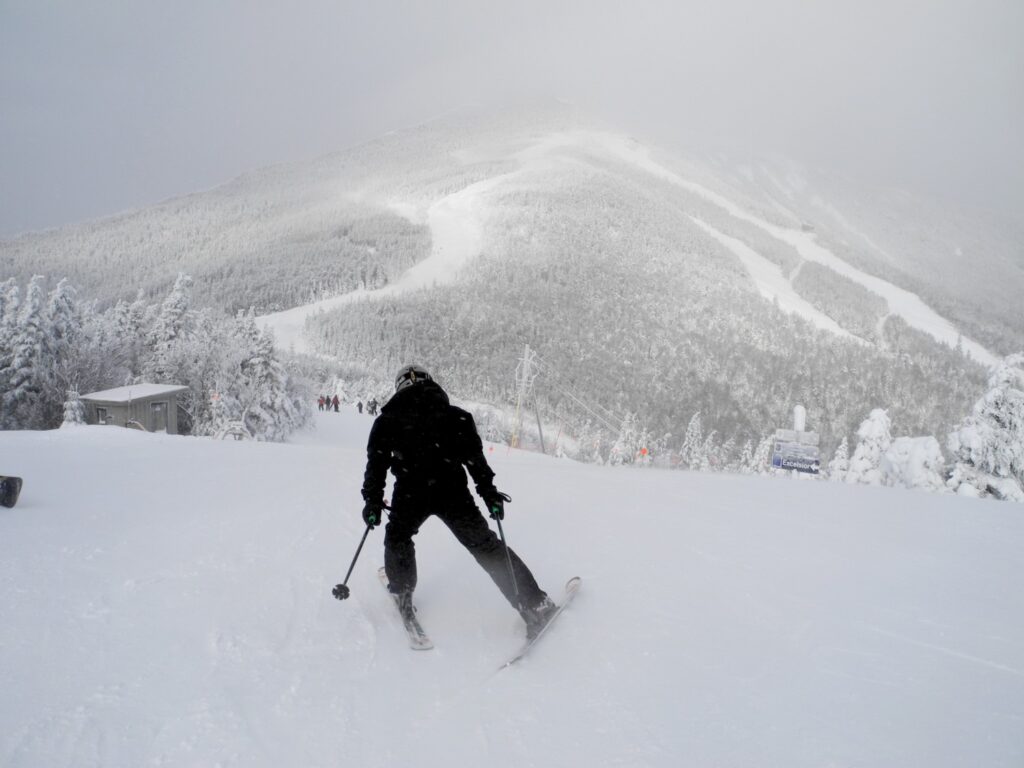 This week, New York State's Olympic facilities at Lake Placid are hosting the FISU World University Games, welcoming 1,443 collegiate-athletes plus coaches and fans from more than 540 universities and 46 nations.
The Lake Placid 2023 FISU Games, going on until January 22, feature competition in 12 winter sports and 85 events including skiing and snowboarding, curling, figure skating, ice hockey and speed skating in venues throughout the Adirondack North Country in Lake Placid as well as Wilmington, Saranac Lake, Potsdam, Canton and North Creek. (The competition schedule and tickets to the events are available here.)
The prestigious event is an opportunity to showcase for the world the state's world-class Olympic Regional Development Authority (ORDA) facilities, enhanced with a six-year, $552 million investment to help maintain the region's standing as a world-class winter sport destination fitting for an Olympic-sized event, for the lasting benefit of New York's $16.1 billion winter tourism industry.
"We made transformative investments to renovate the Lake Placid Olympic Center, revitalized our airports, improved our roads and bridges and grew our regional sports infrastructure to ensure that Lake Placid is well-positioned to host the games," Governor Kathy Hochul said when she opened the games.

"The event will once again put Lake Placid on a global stage, drawing thousands of visitors to the region and inviting millions more to watch the games via ESPN in the United States, TSN in Canada and FISU TV. For many, it will be the first time they'll see the bold and picturesque Adirondack Mountains, vibrant downtown Lake Placid and our world-class Olympic Regional Development Authority ski areas and venues. And these games offer a chance to showcase the New York's thriving winter tourism industry."
Special events like the games that spark additional travel generate even more spending in our restaurants, hotels and businesses, supporting jobs in a hospitality industry still rebuilding in the wake of the COVID-19 pandemic. State-supported ORDA venues are open year-round for events, athlete training and recreation. Once the World University Games have finished, these same facilities will host this winter season the World Cup in Ski Jumping, NCAA Alpine and Cross-Country Skiing Championships, Synchronized Figure Skating World Championships. The Bobsled Skeleton World Championships will follow in February 2025, and IBU Biathlon Cups are planned in February and March 2026.
Last winter, New York welcomed 68.5 million visitors, generating more than $16.1 billion in direct visitor spending. ORDA's economic impact for New York State was last measured at $273.6 million for 2019-2020, a 75 percent increase over the previous 2016-2017 measurement of $156 million.
New York State has made significant investments in the North Country totaling $552 million over the last six years in preparation for the World University Games, and ongoing support for the competitive sports infrastructure and regional tourism. Investments have helped to renovate facilities owned and operated by the Olympic Regional Development Authority, such as the $104 million renovation of the Lake Placid Olympic Center, and other host facilities like the nearly $7 million overhaul of the Saranac Lake Civic Center.
The improvements are a legacy that will be enjoyed by New York's skiers and winter visitors for years to come.
ORDA has been steadily improving the snowmaking infrastructure throughout its ski areas, particularly over the last ten years. These upgrades have increased the efficiency of snowmaking operations, allowing for the mountains to open terrain faster, and earlier in the season when temperatures allow. The modernized systems, which utilize energy more effectively, also are a key part of ORDA's award-winning sustainability initiatives: solar energy at the alpine venues, state of the art snowmaking equipment that significantly reduces water and energy use, EV charging stations, e-zambonis and hybrid grooming equipment, LED lighting.
Indeed, in conjunction with the FISU Games, a World Conference was convened to share information about the initiatives and actions they have implemented to mitigate climate change and save winter from global warming. From venue design and infrastructure to sustainably sourced items to the LED torch and flameless cauldron, the Host Partners and New York State set a new standard for a commitment to the environment for future events.
Improved Winter Facilities at ORDA Venues
This winter, New Yorkers and the rest of the world will enjoy upgrades, renovations, snowmaking improvements to Olympic Regional Development Authority-operated ski venues: Gore Mountain in North Creek, Belleayre Mount in Highmount, Whiteface Mountain in Wilmington, and Mt. Van Hoevenberg in Lake Placid.
Gore Mountain: New this season is Backwoods, an intermediate trail that begins at the top of Burnt Ridge Mountain and parallels the Barkeater Glades. The trail ends uphill of Roaring Brook Bridge and provides faster and more direct access to Little Gore Mountain and the North Creek Ski Bowl. Over 230 new high-efficiency snow guns have been installed on Backwoods, Showcase, Uncas, Paradox, Peaceful Valley, and Chatiemac. For the FISU Games, crews developed the sanctioned slopestyle and boardercross courses, enhanced snowmaking and widened the terrain. The FIS-certified race trail, Echo, was also bolstered with increased snowmaking capacity to accommodate the venue's busy calendar of alpine events and recreational skiers and riders throughout the season.  (goremountain.com, Gore Mountain Snow Report)
Whiteface Mountain: New this season is the Ausable Run, a beginner trail off the Warhorse Quad lift, and Yellow Dot, an expert trail connecting the top of Victoria to Lower Skyward. Whiteface installed 35,000 feet of new pipe, 160 high-efficiency snow guns, and 245 new hydrants. Additionally, two new Pisten Bully groomers join the fleet. After hosting Lake Placid 2023 FISU Winter World University Games alpine competitions,  Whiteface will host the NCAA Regionals and National Championship in Alpine, the Empire State Games and other regional races. The mountain will be open to the public during the event dates for skiing and riding, and spectators can view the events in the newly designed Andrew Weibrecht Finish Area. Additional improvements to the race area include enhancements to the Freeway lift, timing and radio systems, and power to the finish building. (whiteface.com, Whiteface Mountain Snow Report)
Belleayre Mountain installed 60,000 additional feet of new pipe, a new snowmaking pump, and added 300 high-efficiency snow guns. A new retail space relocated upstairs on the main floor of Discovery Lodge provides guests with a renewed shopping experience with a view. (belleayre.com,  Belleayre Mountain Snow Report.
Mt. Van Hoevenberg: The Mt Van Hoevenberg transformation was completed in 2020, providing a world-class facility and 5 km of World Championship-rated cross-country skiing trails for training and racing. The trails carry tremendous snowmaking power, from the number of high-efficiency snow guns and hydrants to its reservoir capacity, providing state-of-the-art snowmaking for a Nordic Center. Thanks to the state's investment ORDA will host multiple World Cup competitions. Recently, Mt Van Hoevenberg was awarded the International Biathlon Union (IBU) Cup for 2026. This is in addition to the International Bobsled and Skeleton Federation (IBSF) World Cup in Bobsled and Skeleton taking place at the Mt Van Hoevenberg Sliding Center December 16-18, and at its sister venue, the Olympic Jumping Complex, the FIS Ski Jumping World Cup will return this winter, February 10-12, 2023. For non-competitive athletes, Mt. Van hoevenberg offers some of the most exciting opportunities to feel like an Olympian: a state-of-the-art combined skeleton and bobsled track and North America's longest mountain coaster, The Cliffside Coaster. 50km of cross country skiing trails, you can even try your hand at the biathalon. There is also a new Mountain Pass Lodge. (mtvanhoevenberg.com, Mt Van Hoevenberg Snow Report)
The SKI3 Season Pass provides the greatest flexibility and savings for skiing and riding at Whiteface, Belleayre, and Gore. Single day tickets are also at the lowest prices of the season and should be purchased in advance to secure desired days this winter.
"Winter is always an amazing time to travel in New York, which has more ski areas than any other state in the nation," said Empire State Development Vice President and Executive Director of Tourism Ross D. Levi. "ORDA's world class ski facilities, along with scores of private ski areas across the state, make for an unparalleled ski experience. When paired with activities from snowmobiling and winter carnivals to ice wine tastings and spa getaways to the FISU World University Games, visitors can come be a part of the ultimate winter wonderland and find what they love in New York State."
Information on skiing and other winter activities statewide is available at iloveny.com/winter and iskiny.com. Updated downhill and cross-country ski reports for all of New York State courtesy of Ski NY and Cross-Country Ski Areas of NY are available on 1-800-ILOVENY and linked on iloveny.com.
For more travel features, visit:
Going Places @ theisland360.com
goingplacesnearandfar.wordpress.com
www.huffingtonpost.com/author/karen-rubin
travelwritersmagazine.com/TravelFeaturesSyndicate/
goingplacesfarandnear.tumblr.com/
instagram.com/going_places_far_and_near/
instagram.com/bigbackpacktraveler/
'Like' us on facebook.com/NewsPhotoFeatures
Twitter: @TravelFeatures