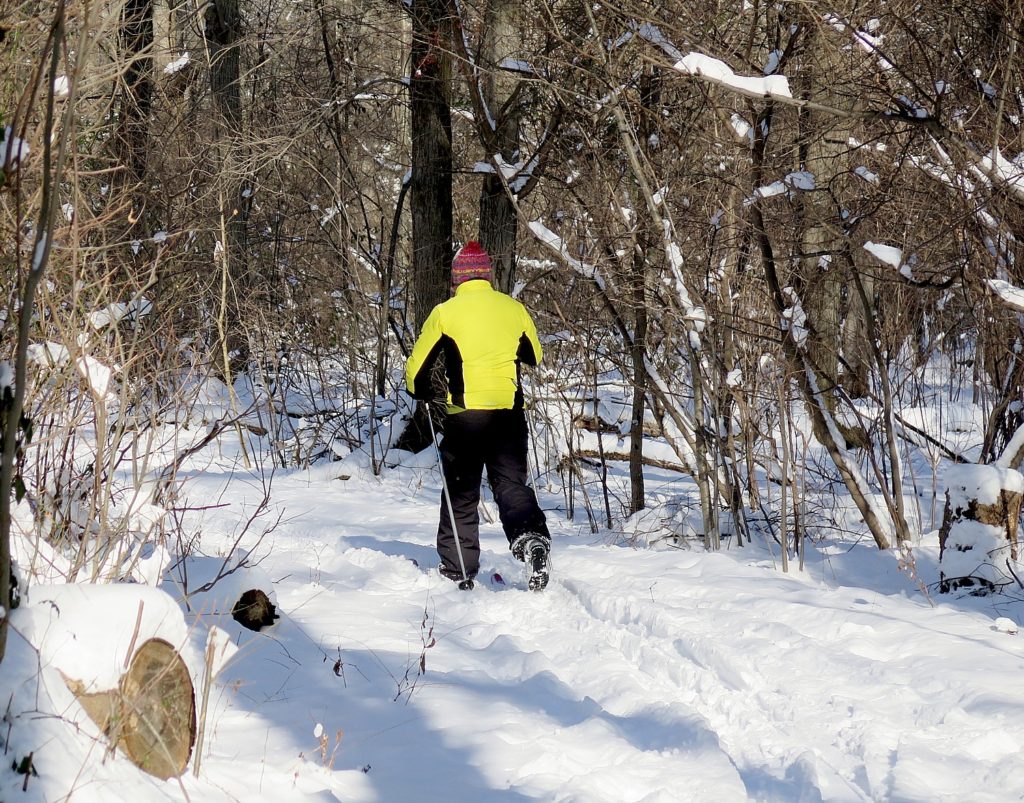 As we head into a winter with a surge in COVID-19 infections and increased restrictions across the country, experts agree that getting outdoors remains a low-risk way to stay fit—both physically and mentally. Join Rails-to-Trails Conservancy experts on Monday, Nov. 23, 1:30 pm (Eastern) on Facebook Live to hear how you can safely get outdoors to stay active this winter.
Nationwide, trail use is up by more than 60% as people venture outside for exercise, solace, self-care and to create their own special and unique moments. And with proper preparation, trails and the outdoors can continue to be a free and safe resource through the winter months.
Rails-to-Trails Conservancy board members Dr. Rose Gowen and Dr. Jim Sallis; and Vasu Sojitra, a professional athlete and diversity, equity, and inclusion strategist will discuss ways to safely get outside this winter—whether you live in a place that has extreme weather or you're struggling with the shorter days. They will share safety and preparation tips and remind us all about the physical and mental health benefits that trails and the outdoors provide during these challenging times.
Speakers:
• Rose Gowen, M.D., Brownsville, Texas, City Commissioner
• Jim Sallis, Ph.D., Distinguished Professor Emeritus of Family Medicine and Public Health at the University of California, San Diego
• Vasu Sojitra Professional Athlete and Diversity, Equity, and Inclusion Strategist

Learn more about using trails during COVID-19: railstotrails.org/covid19.
Rails-to-Trails Conservancy, 866-202-9788, www.railstotrails.org