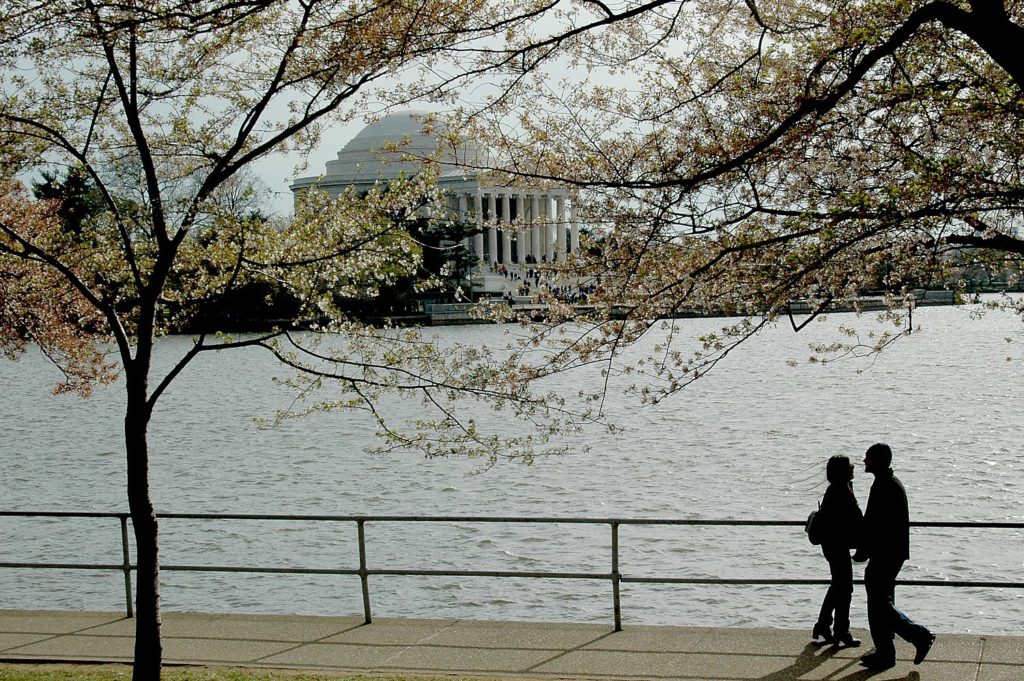 By National Trust for Historic Preservation
Each year, the National Trust for Historic Preservation puts out an emergency call to protect the most endangered historic places. This year's list of America's 11 Most Endangered Historic Places sheds light on important examples of our nation's heritage that are at risk of destruction or irreparable damage. Over 300 places have been listed in its 32-year history, and in that time, fewer than 5 percent of listed sites have been lost.
The 2019 list includes a diverse mix of historic places across America that face a range of challenges and threats, from climate change to inappropriate development to neglect and disuse.
Find out what you can do to support these irreplaceable sites:
Tenth Street Historic District, Dallas, Texas
Primarily settled by formerly enslaved people after the Civil War, Dallas' Tenth Street Historic District includes a collection of buildings dating from the late 19th to early 20th century. A 2010 change to a local ordinance allowed the city to obtain demolition permits for houses less than 3,000 square feet without Landmark Commission review, which is substantially increasing the rate of demolition. To date, at least 70 of the district's 260 homes have been demolished.
To challenge this local law, a local preservation group filed a lawsuit against the City of Dallas. Add your name to our petition telling the City of Dallas to amend or repeal this unjust city ordinance.
Nashville's Music Row, Nashville, Tennessee
Nashville's Music Row is a world-class musical mecca that harbors more than 200 music-related businesses, making it unlike any other place in the world. Out of its modest homes and large commercial buildings has emerged an unmatched canon of music recordings across a wide variety of musical styles, which has delighted music fans for generations.
Despite its critical role in the identity, economy, and culture of internationally renowned "Music City," Music Row is on pace to becoming a thing of the past. Since 2013, 50 buildings—the majority serving music-related functions—have been demolished to make way for new development. With a new plan to guide Music Row's future under development, now is an important time to urge Nashville lawmakers to preserve and protect this epicenter of America's musical heritage.
James R. Thompson Center, Chicago, Illinois
The James R. Thompson Center is Chicago's best example of grand-scale Postmodern architecture. But Governor J.B. Pritzker recently signed legislation allowing for sale of the building within two years to help fill a state budget gap. Without preservation protections, the Thompson Center could be demolished. Add your name to our list urging Governor Pritzker to require retention and reuse of the Thompson Center when the building is sold.
Industrial Trust Company Building, Providence, Rhode Island
An iconic part of the Providence skyline, the 1928 Industrial Trust Company Building is under threat due to deterioration and deferred maintenance after six years of vacancy. While this site is located within a qualified "Opportunity Zone" (an area eligible for capital gains tax incentive benefits), there is no redevelopment plan for the so-called Superman Building, and its future is in question. Read More.
Ancestral Places of Southeast Utah, Southeast Utah
Archaeologists believe this area to be one of the country's most culturally rich but unprotected landscapes open to oil and gas extraction. In the last two years, the Bureau of Land Management dramatically escalated leasing activity in the region, despite concerns from the National Trust, affected tribes, and our regional partners. Send a letter to the Department of the Interior urging them to recognize the cultural significance of these lands.
The Excelsior Club, Charlotte, North Carolina
Listed in the Green Book, the Excelsior Club was a leading private African American social club in the Southeast, hosting artists like Nat King Cole and Louis Armstrong during its heyday. The Art Moderne building needs significant investment. The property is currently listed for sale for $1.5 million, but even if a buyer is found, a reuse plan and significant investments are necessary to ensure a strong future. Read more.
National Mall Tidal Basin, Washington, D.C.
This iconic cultural landscape comprises some of our nation's most renowned monuments and famed cherry blossom trees. It's estimated that as much as $500 million is needed to upgrade and maintain one of the most popular and visited sites in the National Park System. Join our three-year campaign to ensure the Tidal Basin is preserved for future generations.
Hacienda Los Torres, Lares, Puerto Rico
Hacienda Los Torres—built in 1846 during the height of Puerto Rico's coffee industry by Jose Maria Torres—is one of the last historic coffee plantation houses on the island and one of the oldest remaining structures in Puerto Rico. It's also associated with the "Grito de Lares" revolt and the Spanish-American War.
Long-term deterioration and the effects of multiple hurricanes, including Hurricane Maria in 2017, threaten this historic site. Support saving Hacienda Los Torres.
Willert Park Courts, Buffalo, New York
This complex, a unique example of early Modernism with bas-reliefs depicting scenes of everyday life, was New York State's first housing project constructed specifically for African Americans. Today, the site is vacant and many of its structures are open to the elements. The Buffalo Municipal Housing Authority has proposed demolishing the complex to construct replacement housing.
Ask the Buffalo Municipal Housing Authority to preserve and redevelop rather than demolish this important site.
Mount Vernon Arsenal and Searcy Hospital, Mount Vernon, Alabama
This arsenal was held by the Confederacy during the Civil War and housed Geronimo and approximately 400 Apache prisoners of war during the 1880s and 1890s. The hospital complex served as a segregated mental health facility for African Americans after 1900. The complex closed in 2012 and is currently vacant and deteriorating. Tell the Alabama Department of Mental Health that you support the site's preservation and economic revitalization.
Bismarck-Mandan Rail Bridge, Bismarck, North Dakota
The Bismarck-Mandan Rail Bridge connects Bismarck and Mandan, North Dakota. Constructed in 1883, it was the first rail bridge built across the upper Missouri River. The iconic bridge has been recognized as an International Site of Conscience for the role it played in opening the western United States to white settlement—and the resulting profound impacts to Native American communities—but it has been proposed for demolition by railway company BNSF.
The Coast Guard is in consultation with BNSF and other parties under Section 106 of the National Historic Preservation Act. The Coast Guard has proposed a conditional permit that would require BNSF to retain the historic bridge until after an adjacent new bridge is constructed, in order to allow time to identify a preservation solution for the Bismarck-Mandan Rail Bridge. Tell the Coast Guard not to allow demolition of this iconic bridge.
For more information, follow us on Twitter and join the conversation using the hashtag #11Most.
For more travel features, visit:
goingplacesnearandfar.wordpress.com
www.huffingtonpost.com/author/karen-rubin
travelwritersmagazine.com/TravelFeaturesSyndicate/
goingplacesfarandnear.tumblr.com/
instagram.com/going_places_far_and_near/
'Like' us on facebook.com/NewsPhotoFeatures
Twitter: @TravelFeatures