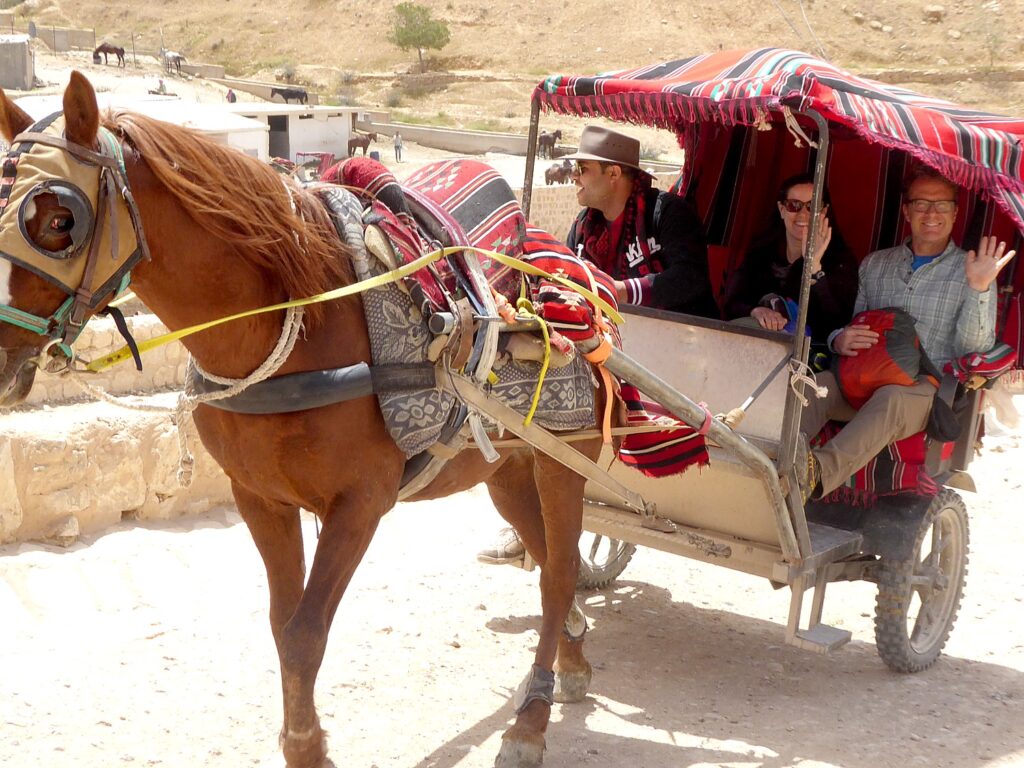 After a COVID-enforced two-year hiatus, the Global Scavenger Hunt is back in 2022 – an around-the-world travel adventure to crown the "World's Greatest Travelers."
Unlike the Amazing Race (which was inspired by the Global Scavenger Hunt), The Global Scavenger Hunt isn't a race, but rather a contest to amass the most points by doing scavenges designed to immerse you into local culture, heritage and environment of the places you visit.
In the course of 23 days, the teams of two travel to 10 countries, not knowing your next destination until your team is given instructions to get to the airport. You have to figure out how to get around without the benefit of GPS, smartphones or computer. Paper maps are allowed, but asking locals for directions is preferred.
Trusting strangers in strange lands is the shibboleth, as the intrepid travelers circle the globe (which is why you can't use your own GPS or smartphone). The event has touched down in 85 countries to date.
"We're thrilled about the growing momentum for travel and are feeling so positive and excited about it, that we have scheduled the takeoff dates for our Spring 2022 event: Wheels up April 22 thru May 14," writes Event Director Bill Chalmers, who calls himself the "ringmaster."

"Our last event in 2019 was fully subscribed, and we are currently reserving spots for our 2022 adventure while holding on to our 2019 price structure on all deposits made before December 10th this year."
(Full disclosure: I was on the 2019 Global Scavenger Hunt.)
The event, which will be the 16th Global Scavengee Hunt, pits savvy international travelers against each other by taking them on A Blind Date with the World, visiting ten secret destinations without any prior preparation, and then have them unravel a constant blitz of highly authentic, participatory and challenging culturally-oriented scavenges along the way.
For example: meditating with monks, training elephants, taking flamenco lessons, cooking local dishes with local chefs, searching out Lost Cities, cracking sacred temple mysteries, joining in local celebrations and learning local languages enough to decipher their scavenger hunt clues.
The Global Scavenger Hunt is limited to a small group of world travelers. All travelers are interviewed for suitability and single travelers are welcome to apply (you will be paired up for a team).
For additional information visit GlobalScavengerHunt.com, or contact GreatEscape Adventures Inc., at +1.310.281.7809.
See our coverage of our experience on the 2019 Global Scavenger Hunt at goingplacesfarandnear.com
Global Scavenger Hunt: In the Scramble to be Crowned 'World's Best Travelers'
For more travel features, visit:
goingplacesnearandfar.wordpress.com
www.huffingtonpost.com/author/karen-rubin
travelwritersmagazine.com/TravelFeaturesSyndicate/
goingplacesfarandnear.tumblr.com/
instagram.com/going_places_far_and_near/
'Like' us on facebook.com/NewsPhotoFeatures
Twitter: @TravelFeatures