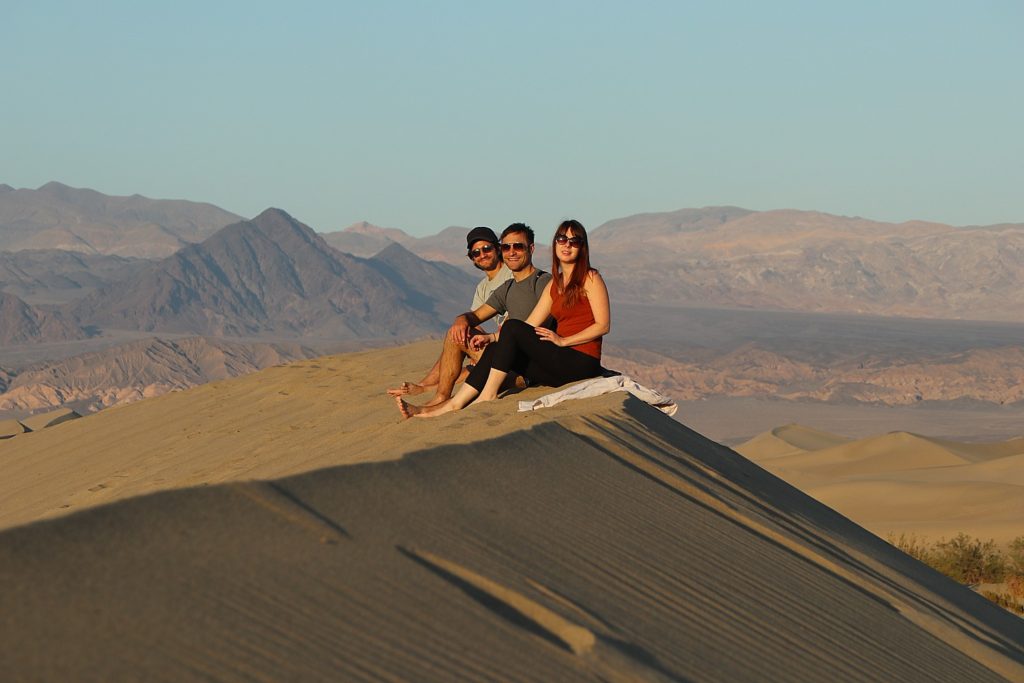 National Travel and Tourism Week (NTTW) taking place May 2-8 is the annual celebration of the contributions of the U.S. travel industry. This year, it spotlights the critical role that travel will play in driving economic recovery efforts and building the path forward through the theme Power of Travel.
Celebrated annually the first full week in May, NTTW was created by Congress in 1983 to elevate the economic power of travel in the U.S. This year, the 38th annual NTTW arrives at an opportune moment to recognize the importance to the U.S. economy of initiating a post-pandemic travel recovery.
"NTTW takes on a special significance this year as the travel industry looks to rebound quickly from the pandemic and accelerate recovery efforts," said U.S. Travel Association President and CEO Roger Dow. "The past year was incredibly challenging, but we saw the full power of the travel industry on display in the way we united and supported one another through this crisis."
"Before the pandemic, travel generated $2.6 trillion in economic output, supported 17 million American jobs and delivered a $51 billion trade surplus to the U.S.—evidence of the outsized role the industry will play in America's broader economic recovery," said Dow.
However, this vital revenue source stemming from business and leisure travelers was severely diminished amid the pandemic.
In 2020, the entire U.S. travel industry lost half a trillion dollars in travel-related spending—10 times the economic impact of 9/11. Nationally, total travel-supported jobs accounted for a staggering 65% of all U.S. jobs lost amid the pandemic.
With such disparate losses, it is clear that a broader economic recovery hinges on a recovery within the travel industry.
"While the rapid pace of vaccinations has provided hope that a return to normal is on the horizon, a resurgence in travel demand is not inevitable," the USTA said in a statement. "Without aggressive federal action to reopen the travel economy and spur demand, the travel industry's recovery is expected to take as long as five years—far too long to wait for the workers whose livelihoods depend on this vital industry.
"But with the right measures in place, we can get people moving again in a safe and healthy way, restore our workforce and help power a broader economic recovery. The travel industry needs sustained relief to ensure businesses can maintain operation and workers can stay on payrolls until sustained demand can truly take hold.
"Importantly, policymakers must also identify the path to reopening our borders and safely restarting international inbound travel, as well as restarting professional meetings and events; these are crucial segments of our local economy, without which we cannot fully recover.
"The road ahead is challenging, but the travel industry is resilient and has an incredible ability to bounce back from hard times. We recovered after 9/11, after the 2008 financial meltdown, and after health scares such as Zika, Ebola and SARS. This is the toughest challenge the U.S. travel industry has ever faced, but we know travel is one of the best-equipped industries to lead a revival.
"If lawmakers act now to jumpstart recovery efforts and get Americans moving, then all of us can get back to doing what we do best more quickly—providing quality job opportunities for Americans of all background, reconnecting family and friends, and showing the world what makes the U.S. the best place to visit."
This week, TSA reported the highest number of travelers coming through airports, 1.6 million, while car rentals, hotels, AirBnBs and attractions, especially those around national parks, are booking up, a clear demonstration of pent-up demand being unleashed. Now the question is whether the industry will be able to accommodate it and how long it will be sustained. That will depend largely on the ability of the nation to vaccinate as many people as possible, so that travelers and workers feel safe and venues can increase capacity and operating hours.
National Travel and Tourism Week also reminds travelers of the pleasures and value of travel – of getting together, sharing the delight in exploring and learning and doing new things, meeting new people where they live, embracing other cultures and environments, and sharing memorable, even life-changing experiences.
For more travel features, visit:
goingplacesnearandfar.wordpress.com
www.huffingtonpost.com/author/karen-rubin
travelwritersmagazine.com/TravelFeaturesSyndicate/
goingplacesfarandnear.tumblr.com/
instagram.com/going_places_far_and_near/
'Like' us on facebook.com/NewsPhotoFeatures
Twitter: @TravelFeatures