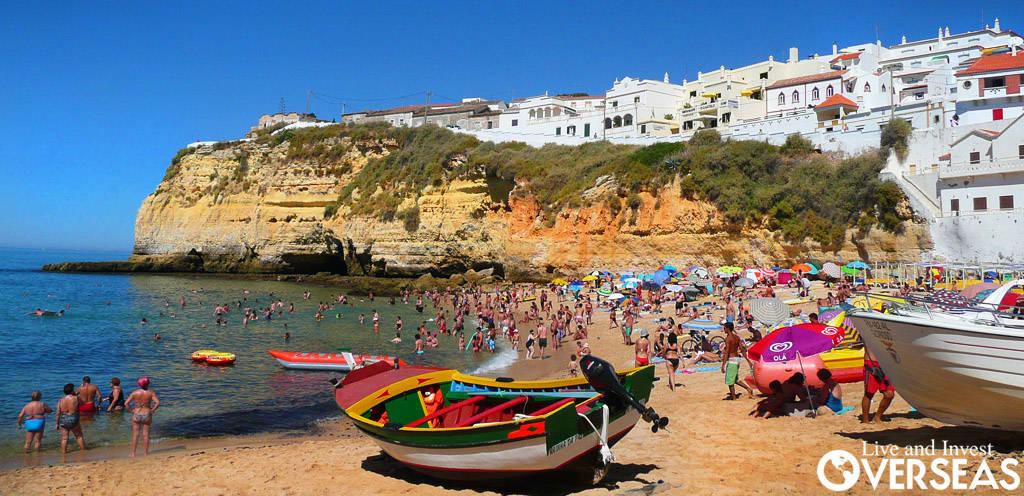 Where are the best places in the world in 2017 for Americans to live better, reinvent their life and have a grand adventure? That's the basis for the new Live and Invest Overseas' ranking of the "Top 10 Best Places to Live Overseas in 2017". The list includes locales in traditional places like Portugal, France and Spain, as well as places one might not expect, including the Dominican Republic, Malaysian Borneo, Nicaragua, and Colombia.
"Our best places to live overseas list is part of a new series of New Year rankings that the editors of Live and Invest Overseas have put together," said Kathleen Peddicord, author and publisher of Live and Invest Overseas, a leading resource on investment, real estate, retirement, and living overseas today. "For this list, we asked ourselves where are the best places in the world to live better, reinvent one's life, and have a grand adventure in 2017?"
The list includes locales in traditional places like Portugal, France, and Spain, as well as places one would not expect, including the Dominican Republic, Malaysian Borneo, Nicaragua, and Colombia (and Kathleen adds a "bonus": Paris).
Here are Kathleen's recommendations:
1)    Carvoeiro, Algarve, Portugal
Portugal is the best-kept secret of Old World Europe. For three years running, we have named its Algarve coast as the world's best place to retire overseas.
Coastal Carvoeiro, in particular, qualifies as perhaps the most appealing place on earth to call home if you want to live on the water in a real-world (as opposed to a developing-world) setting.
The take-your-breath-away views from Carvoeiro's rocky coast, the constant sunshine, the near-perfect weather year-round, the food, the wine, the history… it all adds up to top-shelf of living yours for a very bargain price.
Thanks to the current down value of the euro, the enviable coastal Continental lifestyle on offer in Carvoeiro is further reduced… and the cost of a very rentable home or condo is irresistibly discounted.
2)    El Poblado, Colombia
Escobar's dead and the city he and his goons once terrorized is today at peace.
Located in one corner of Medellín, El Poblado offers a comfortable, tranquil, idyllic way of life for a super affordable cost. At the current exchange rate between the U.S. dollar and the Colombian peso, the luxury-level cosmopolitan lifestyle available in El Poblado is an even greater bargain.
Medellín is culture rich and Euro chic; its people well dressed, well mannered, and welcoming. Medellín's heart, El Poblado, is our #1 pick for city living on a budget.
3)    Las Terrenas, Dominican Republic
Las Terrenas is quintessential Caribbean with a French twist. The big and established community of French expats living in this white-sand beach town means fresh baguette, great restaurants, and kisses on both cheeks in greeting.
Infrastructure is improving, establishing residency is easy, and the cost of living is one of the great bargains of today's Caribbean… making Las Terrenas our #1 pick for a new life with a Caribbean Sea view.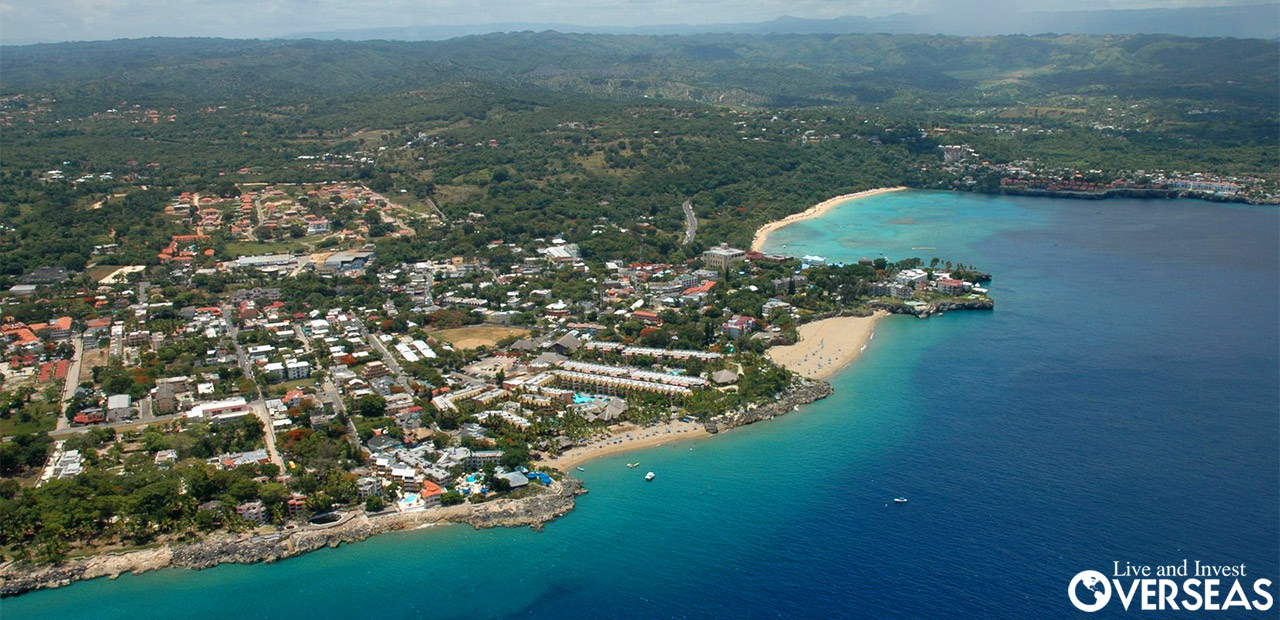 4)    Santa Familia, Belize
If you want to leave the troubles and the worries of our age behind, little Santa Familia village in Cayo, Belize, is calling your name. Life in Cayo is back to basics, simple, and sweet. You know your neighbors, they know you, and you all look out for each other.
Belize's Cayo is a region of wide-open spaces, fresh air, warm sun and fertile land, making it our pick for the world's best place to disconnect and unplug.
5)    Pau, France
France is a country of superlatives. World's best quality of life… best health care… best food… best art and fashion… most beautiful, most romantic city (more on this in a moment)…
To many, la vie française is the good life defined, and the charms and appeals of French Country Life are unrivalled. In this context, we suggest you consider Pau, also known as the "Green City" and the "Garden City," thanks to its ratio of greenery per square meter per person, one of the highest of any European city.
Pau's landscape is accessible woodlands, the steep slopes of Jurançon wine country, the history-packed Plaine de Nay and its main town of Nay and the pretty rolling countryside and ancient towns of the Gaves de Béarn.
Pau is also a university town, with close to 12,000 university students living on and off campus, helping to keep it lively.
Brits and other North Europeans have been seeking out this part of France for retirement for years. This is a very friendly bunch of people with a wide range of backgrounds and interests always ready to welcome newcomers.
6)    Chiang Mai, Thailand
Since the 1800s, the Thai city of Chiang Mai has been luring expats from the West with its über-low cost of living, great weather (especially compared with elsewhere in Thailand), rich history and distinct culture.
The heart of Chiang Mai lies within its old city walls where ancient and modern Buddhist temples coexist with public and international schools, residential and commercial neighborhoods.
Modern Chiang Mai has grown beyond the ancient walls and offers mega-malls, huge multi-national grocery and department stores, and all other trappings of life in the 21st century.
The biggest advantage to life in Chiang Mai is its cost in general and of health care in particular. A couple can live here comfortably on as little as US$1,100 per month, and you can see an English-speaking doctor for US$20.
7)    Playa del Carmen, Mexico
Playa del Carmen is a little beach town that sits about an hour south of Cancún on Mexico's Riviera Maya. Once a sleepy fishing town, the port was inadvertently put on the map by Jacques Cousteau in 1954 when he filmed an underwater documentary of the Great Mayan Reef just offshore.
Divers began seeking out these Caribbean waters for themselves, and in the 1970s a port was built to ferry the tourists from the mainland to Cozumel.
Today Playa is home to more than 10,000 foreigners, including Europeans, Americans, Canadians, Argentinians, Venezuelans and many other nationals of all ages including 20- and 30-somethings, young families and retired couples.
Playa is also a welcoming destination for the LGBT community.
8)    Barcelona, Spain
Barcelona, in the northeast of Spain on the Mediterranean Sea, is a vibrant, colorful, proud city that combines the passion of the Spanish with the efficiency and organization of the Catalans.
This is a city with a strong energy that has not been dampened by Spain's ongoing economic woes and the economic, cultural, and administrative capital of Catalonia.
Spain's second-biggest city is easily and quickly explored thanks to its compact, well-laid-out design… and the opportunities for diversion, entertainment, and discovery are many. Art and architecture from pre-Roman to Modernista is around every corner. This is a city of galleries, museums, monuments, theaters, restaurants and shopping… with the beach just right there.
9)    Granada, Nicaragua
Nicaragua is a beautiful country with a troubled history that appeals to the romantic, the poet, the eco-traveler, the surfer (the break off Nicaragua's Pacific coast is world-class) and the bargain hunter. The cost of living, of real estate and of everything else is a steal.
Geographically, Nicaragua is blessed, with two long coastlines and two big lakes, plus volcanoes, highlands, rain forest and rivers. In this regard, it's got everything Costa Rica's got, all less discovered, less developed and less expensive.
Architecturally, too, Nicaragua is notable. Colonial Granada is its architectural jewel. This city, one of the oldest in Latin America, is also busier and livelier today than at any other time during its near five centuries of history, attracting tourists and expats in record numbers.
When you see it, you understand why. The setting for this colonial town is like out of a fairy tale—the lake, the volcano, the mountains. At night, the backdrop is an ink-streaked sky that, just before the sun sets, illuminates the yellow and white cathedrals in ways that would have inspired Matisse to set up his easel.
10)   Kota Kinabalu, Malaysian Borneo
This laid-back and quiet city is one of the most pleasant places to live in Asia and is incredibly welcoming. Its biggest practical advantages are the low cost of living and the high standard (and low cost) of health care. A couple could live well here on US$1,200 a month or less.
The city is small and walkable, less than 3 kilometers from end-to-end. Life revolves around the water and is lived out-of-doors. At home, you can fill your days snorkeling, diving, boating and ferry hopping from the city center to neighboring islands.
This is a little-known, low-key, low-population destination offering a tranquil, serene, close-to-nature lifestyle at a cost that's a global bargain.
Bonus from Kathleen: Paris, France
"I would argue that no list of world's most appealing places to spend time is complete if it doesn't include Paris. This is as true as we turn the corner into 2017 as it has been since people first compiled world's best lists.
"Life in Paris can be as good as life gets anywhere. I figure you know that.
"What you may not realize is that the cost of living in Paris can be manageable.
"About a month before our move from France to Panama, my husband Lief presented me with a budget showing that our cost of living in Panama City would be more or less on par with what it had been in Paris.
"I suggested that Lief, an accountant by training, double-check his figures.
"But Lief was right. Our day-to-day costs have averaged out to be the same in the Hub of the Americas as they were in the City of Light.
"Paris is a place where even a modest lifestyle can feel rich and where some of the greatest pleasures—strolls along the Seine, picnics in the Luxembourg Gardens—come free.
"Paris is also a city where a car is an unnecessary liability. We lived four years in Paris happily auto-free. We walked everywhere. The butcher, the baker, the grocer, the wine shop and our son's school were all less than 15 minutes from our apartment, as were (are) the Tuileries Gardens, the Louvre, the Latin Quarter, six movie theaters and at least a dozen cafes and restaurants.
"When we wanted to venture beyond our quartier we took the Metro. For 1 euro 90 cents you can get from anywhere to anywhere in this city you might want to go.
"Other things in Paris can be cheap, too, including necessaries of modern living like cable, telephone and Internet. You can get a phone plan in France that includes unlimited calls to anywhere in Europe, North America, and the Caribbean plus cable TV and wireless internet and cable for 45 euros monthly.
"These thoughts are on my mind as we move into 2017 because this summer Lief and I will be repositioning our home base from Panama City back to Paris.
"If you could live anywhere in the world, where would you go? For me the answer to that question has always been Paris," Kathleen writes.
Other lists in the 2017 New Year Overseas series are "The Best Places to Buy Real Estate," "The Best Places to Go Offshore" (for taxes, banking, asset protection, second passports, etc.), and "The Best Places to Start a Business." Every July, Live and Invest Overseas publishes its annual Retire Overseas Index.
Based in Panama City, Panama, LIOS is the leading resource for people who want to live, retire, and invest overseas. Headed by Kathleen Peddicord and Lief Simon – who collectively have more than 50 years' experience visiting, living, and investing in foreign countries – LIOS and its free e-letter service the Overseas Opportunity Letter have more than 500,000 regular readers.
More information is available at www.liveandinvestoverseas.com.   
For more travel features, visit:
goingplacesnearandfar.wordpress.com
travelwritersmagazine.com/TravelFeaturesSyndicate/
goingplacesfarandnear.tumblr.com/
instagram.com/krubin0830/
'Like' us on facebook.com/NewsPhotoFeatures
Twitter: @TravelFeatures