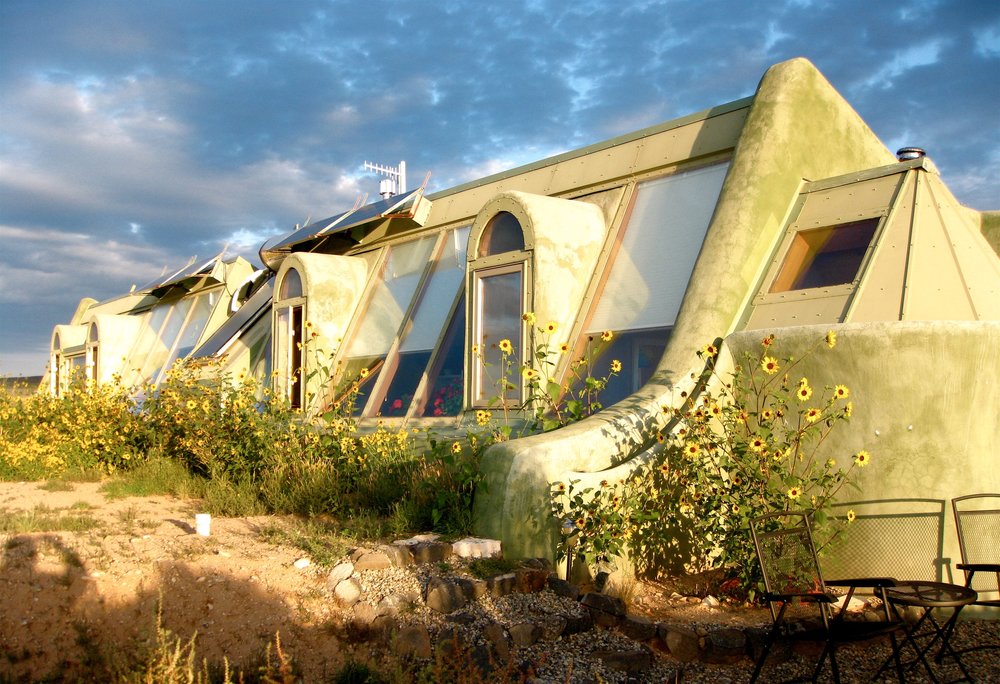 The town of Taos, New Mexico has fewer than 7,000, is a UNESCO heritage site known for its culturally significant Taos pueblos and homes. Taos also has limitless outdoor recreation opportunities for curious and adventure loving families and on Earth Day, is showcasing its eco-friendly and sustainable attractions:
UNESCO world heritage sites and art museums- From the rich Native and Spanish cultures to the characters of the Old Wild West, Taos museums can also take you on a walk-through history. Taos Pueblos are a UNESCO heritage site and a sovereign Pueblo Indian community.
Earthship Tours – See sustainable homes built with bales of straw, old tires, bottles, and cans. An earth ship is an off-the-grid and self-sufficient home that is made from primarily natural and recycled materials like earth-rammed tires, cans, and bottles.
Sustainable Stays
Casa Gallina is committed to being a good steward of the environment and does so through their sustainable practices such as conserving water through drip irrigation and the usage of acequias.
Taos Goji is an eco-lodge that has a strong emphasis on the full cycle of sustainability at their onsite farm. Goji's fruit and vegetables are pesticide free and organically cultivated. Their water comes from deep wells, fed by mountain aquifers.
Ojo Caliente Mineral Springs Resort and Spa uses organic products and locally harvested wild botanicals at their spa. Their restaurant and gift shop also provides local produce from their Ojo Farm.
Sustainable Shopping
Seconds EcoStore is a retail store selling stylish recycled, solar powered and green gifts, featuring lots of local design. This store has seen an unfurling of adventurous recycled redesign and an evolution of new ideas birthed from the waste stream.
Moxie is a store that supports the local economy by purchasing locally and supporting nonprofit organizations.
Community Efforts
Kit Carson Electric Cooperative is committed to providing north central New Mexico with reliable renewable energy
Taos Acequia Association is committed to ensuring the long-term sustainability of Taos's traditional agricultural community by protecting water rights, preserving, and strengthening the acequia system.
Taos Earthships is an off the grid community including more than 300 acres of land using solar and wind power exclusively. Each earthship is a self-sufficient dwelling built with natural and recycled materials with energy conservation in mind and some of the homes can be rented out by the night.
For more travel features, visit:
Going Places @ theisland360.com
goingplacesnearandfar.wordpress.com
www.huffingtonpost.com/author/karen-rubin
travelwritersmagazine.com/TravelFeaturesSyndicate/
goingplacesfarandnear.tumblr.com/
instagram.com/going_places_far_and_near/
instagram.com/bigbackpacktraveler/
'Like' us on facebook.com/KarenBRubin
Twitter: @TravelFeatures