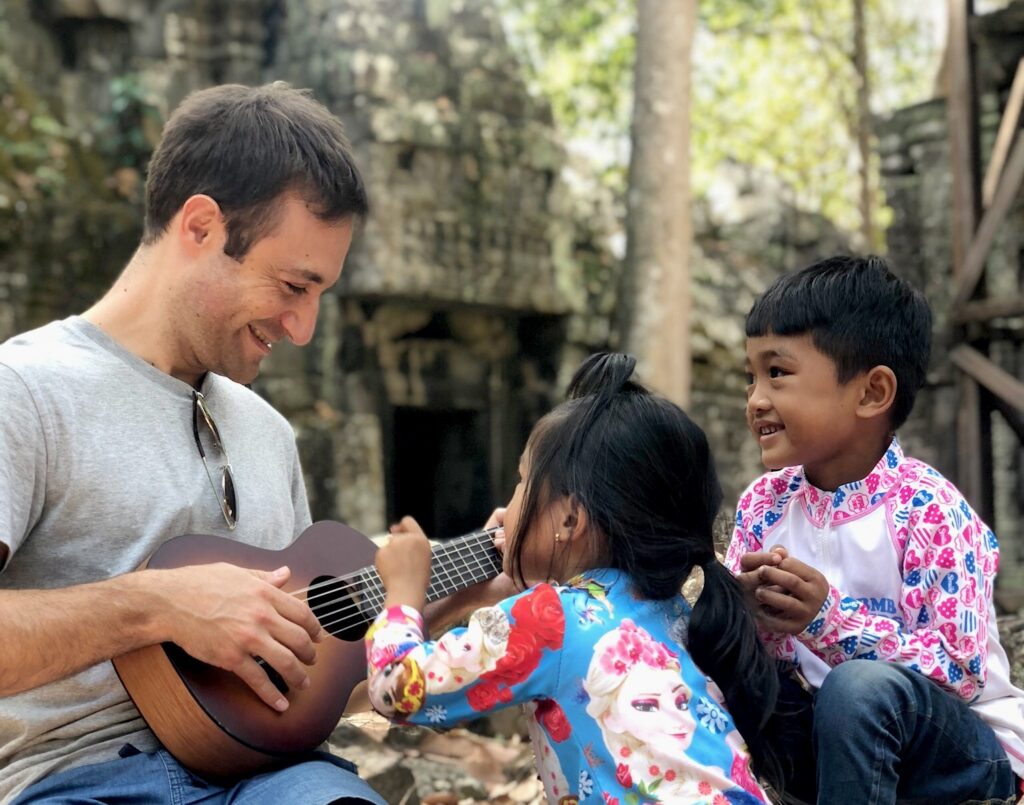 An increasingly globalized world needs young leaders who can bridge divides and help solve our biggest challenges together. That's the basis for the Voyager Scholarship for Public Service, created by Barack and Michelle Obama and Brian Chesky, Airbnb Co-founder and CEO, to help shape such leaders.
"Even though they come from different backgrounds, both the President and Brian believe that exposure to new places and experiences generates understanding, empathy, and cooperation which equips the next generation to create meaningful change."
The scholarship, provides college students financial aid to alleviate the burden of college debt, meaningful travel experiences to expand their horizons, and a network of mentors and leaders to support them.
The Voyager Scholarship for Public Service is awarded to 100 undergraduates entering their junior year in the United States who are interested in working towards positive change, with a desire to travel and to expand their horizons, who are bridge builders in their community, and eager to learn from others. Applications close on Wednesday, March 22, 2023 at 3 pm CT.
The Voyager Scholarship for Public Service includes:
Up to $50,000 in financial aid: Students will receive up to $25,000 per year in "last dollar" financial aid for their junior and senior years of college. This financial aid should alleviate the burden of college debt so that students can afford to pursue a career in public service.
Summer Voyage: Students will receive a $10,000 stipend and Airbnb travel credit to pursue a summer work-travel experience between their junior and senior year of college. The students will design their own Summer Voyage to gain exposure to new communities and experience in a chosen field.
Fall summit: Each fall, students will be invited to a summit to help define and inspire their public service journey.
Network of leaders: Throughout the program, students will be invited to an ongoing speaker series, giving them access to a network of leaders. This network of leaders will expose them to new areas of service and innovations happening in their fields. After graduation, they will join the Obama Foundation's global community, providing them with Foundation resources and programming.
10-year travel stipend: After graduation, Airbnb will provide the students with a $2,000 travel credit every year for 10 years, totaling $20,000. This will allow students to continue to broaden their horizons and forge new connections throughout their public service careers.
Jump to full eligibility requirements.
More information at https://www.obama.org/voyager-scholarship/
For more travel features, visit:
Going Places @ theisland360.com
goingplacesnearandfar.wordpress.com
www.huffingtonpost.com/author/karen-rubin
travelwritersmagazine.com/TravelFeaturesSyndicate/
goingplacesfarandnear.tumblr.com/
instagram.com/going_places_far_and_near/
instagram.com/bigbackpacktraveler/
'Like' us on facebook.com/NewsPhotoFeatures
Twitter: @TravelFeatures