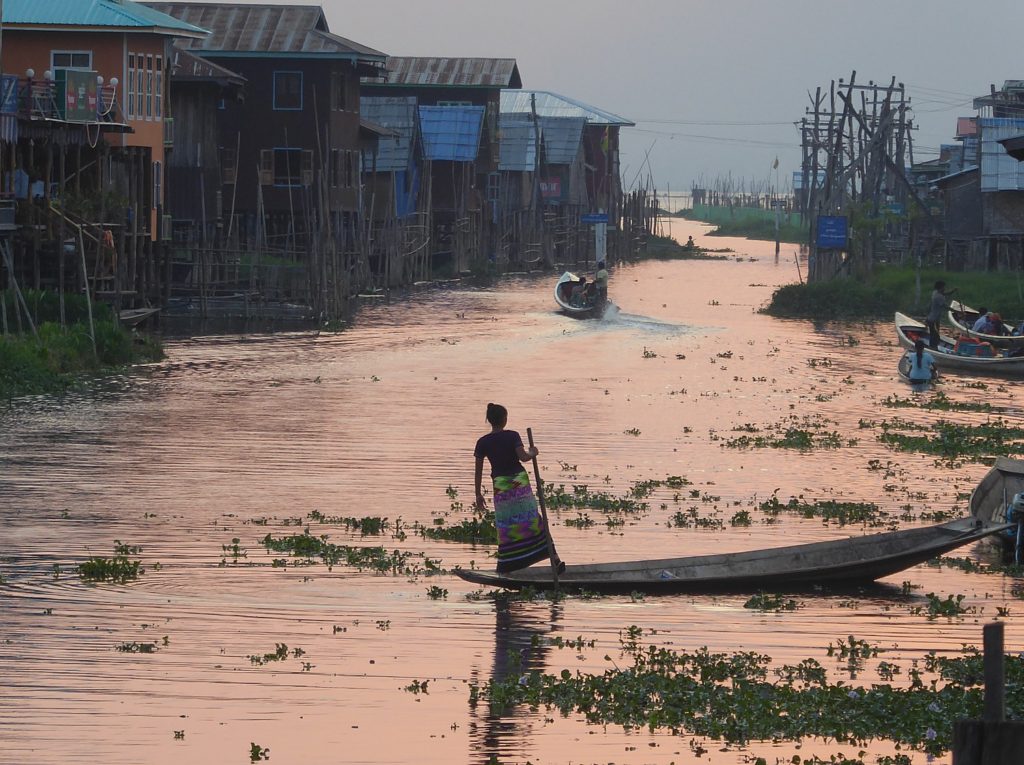 By Bill Chalmers & Pamela L. Chalmers, GreatEscape Adventures

Los Angeles, USA – Getting a kick taking an adventure used to be easy: visit South Atlantic's remote St Helena, scuba dive Mexico's underground river Cenote, hike up Mount Etna. Been there. 

Nowadays, travelers looking for the next great adventure rush must: traverse Karakorum Highway, spend a night at Everest Base Camp, or swim with jellyfish in Palau. Done that.

But for those of us that: have zip-lined across the Grand Canyon, hiked Tasmania's Overland Track, and are frankly sick of sand in every orifice after Burning Man. What's next? 

You may be among the World's Most Interesting People, but for jaded travelers who have supposedly done everything and have nothing left on their Bucket Lists, here's your what's next eight over-the-top adventures from The World's Greatest Travelers.

1. A long way to go to maybe be eaten alive! But, head to Cape Town, South Africa and go cage diving with Great White sharks. Come face-to-face with the world's meanest badest coldest predator along the shark-abundant shores of South Africa. You will be sunk in a cage and given a poker stick for protection. Chances are, you'll be okay. You'll probably even see whales and dolphins too—being the smart mammals, they are always interested in watching stupid human tricks. 

2. Take A Blind Date with the World – really! – by joining the 2020 edition of The Global Scavenger Hunt. This real-life Amazing Race-like event is for savvy globetrotters who want to test their travel IQ in a competitive setting where they will circumnavigate the globe in 23-days visiting ten countries as a participant in the annual travel adventure competition that crowns The World's Greatest Travelers. Not for anal Type-A planners though, because you won't know which country you are going to until you actually get to the airport! It's the ultimate magical mystery tour. Their 2020 event takes place between April 17 and May 9, 2020. Applications now being accepted. I dare you…

3. Bike from sea-to-sea across a country. No, not across Canada (9,525+ km), but the more manageable country of Nicaragua that is only 568 km (352 miles) from the Pacific Ocean's San Juan del Sur to Pearl Lagoon on the Atlantic Ocean side. The amazing 13-day mountain bike expedition will take you to volcanos, colonial towns, national parks, rainforests and lakes, as you share the road with trucks, cows, horses, pigs, and chickens. Do it now before the Chinese slice the nation in two ala Panama!

4. For the culinary daredevil in you, while you are in the geographic neighborhood, take in the wild-west of food: a pop-up jungle-to-table extravaganza in the Bolivian Amazon basin along the Beni River. Once every few years, local "back to nature" chefs converge to prepare exotic semi-illegal outside the villages dishes like: crocodile fillets in a coca leaf broth, grilled giant tapir meat served with a cocktail of fermented kecho fruit and cacao beans with a spicy chili pepper twist, paiche (a really big fish—a carp really) served with figs and spicy-sweet beetle larvae. They might also conjure up a purplish fungue—that may or may not have hallucinogenic effects, along with steamed giant river turtles. Caiman sushi anyone?

5. I took this serendipity challenge last year and ended up in Madagascar—pre-plague outbreak. Take the 24-Hours to Anywhere Challenge: It is our belief that with today's growth of regional air carriers that you can be anywhere in the world in 24-hours. So, pick a destination furthest away geographically from you and attempt to get there in 24-hours. On a bet, I recently went from the San Francisco Bay Area to Antananarivo, Madagascar—17,599 kilometers away! SFO to IST (12:55 hours), then IST-ADD (5:30 hours), followed by a flight between Ethiopia (ADD) and Madagascar (TNR) (4:50 hours). I got to Madagascar in 23 hours and 41 minutes—but I did do it on the night we changed clocks! Tip: Bring a really good multi-media playlist.

6. We humans have gazed in wonder at the night skies before words hit paper; and you don't have to be an astrophysicist to wonder what's up. Nigh-sky travel (aka astrotourism) are great adventures to take. We suggest two spellbinding panoramas to be found: 1) Head to the Canary Islands international observatory at Roque de los Muchachos on La Palma for some sensational light pollution-free heavenly viewing. Or 2) for some really deep dark-sky space stargazing at a gold-certified Dark Sky Reserve, head to NamibRand Nature Reserve in Namibia where you can sleep out under the cloudless skies of Africa for a look at infinity…or at least some amazing celestial sights. 

7. With age comes experience, and over the years we have suggested how to get higher highs: a lost weekend at an infamous Vegas dive bar, visiting a Bolivian pop-up cocaine bar, a Laotian opium den and how best to enjoy Peruvian ayahuasca. For this year's vibe adventure, forget BC Bud, Emerald Triangle Kush and Colorado Wedding Cake, take a Jamaican Ganja tour. Turned up bright, the tour will take you and other like-minded and bud-tended friends to Rastafariland, with highlights including: Nine Mile, the boyhood home and final resting place of reggae superstar Bob Marley; Ocho Rios to relax and hike in nature; along with several plantations…aka ganja farms. Pick up is around noon, munchies and rum included, but hotel drop off time is vague. 

8. Give peace a chance: start travel podcasting and make some faux press credentials, then head to Damascus and interview the loneliest man in the world: Syria's Minister of Tourism. From 8 million tourists and 40% growth in 2011, to the nasty civil and chemical war, mostly, behind us, Syria is open for business again. You can visit one or two restaurants still open and err, ruins. Their catch phrase: "Syria … come see for yourself". We know the UN Weapons Inspectors did. A few travel-related glitches though: all legal border crossings are closed, no FAA-approved commercial flights into or out of Damascus, those beach-side cabanas along the Mediterranean beaches are now refugee tents, and crime might be down, but war crimes are up. Sure, it is dark tourism at its finest, but so too is visiting Venice and Barcelona these days. We double-dare you!

As for us, we'll be going on the around-the-world event, The Global Scavenger Hunt…better destinations, better experiences and better food. Got any novel adventures to share?
The title of The World's Greatest Travelers and free trip around the world to defend their titles in the 2021 event await the travelers worthy enough to win the 16th edition of the world travel championship. The date for the 23-day 2020 Global Scavenger Hunt is April 17-May 9, 2020. Event participation is open but limited; the $25,000 per team entry fee includes all international airfare, First Class hotels, 40% of meals, and special event travel gear. All travelers are interviewed for suitability and single travelers are welcome to apply. For additional information visit GlobalScavengerHunt.com, or contact GreatEscape Adventures Inc. at 310-281-7809. 
(See full coverage of the 2019 Global Scavenger Hunt at goingplacesfarandnear.com)
For more travel features, visit:
goingplacesnearandfar.wordpress.com
www.huffingtonpost.com/author/karen-rubin
travelwritersmagazine.com/TravelFeaturesSyndicate/
goingplacesfarandnear.tumblr.com/
instagram.com/going_places_far_and_near/
'Like' us on facebook.com/NewsPhotoFeatures
Twitter: @TravelFeatures