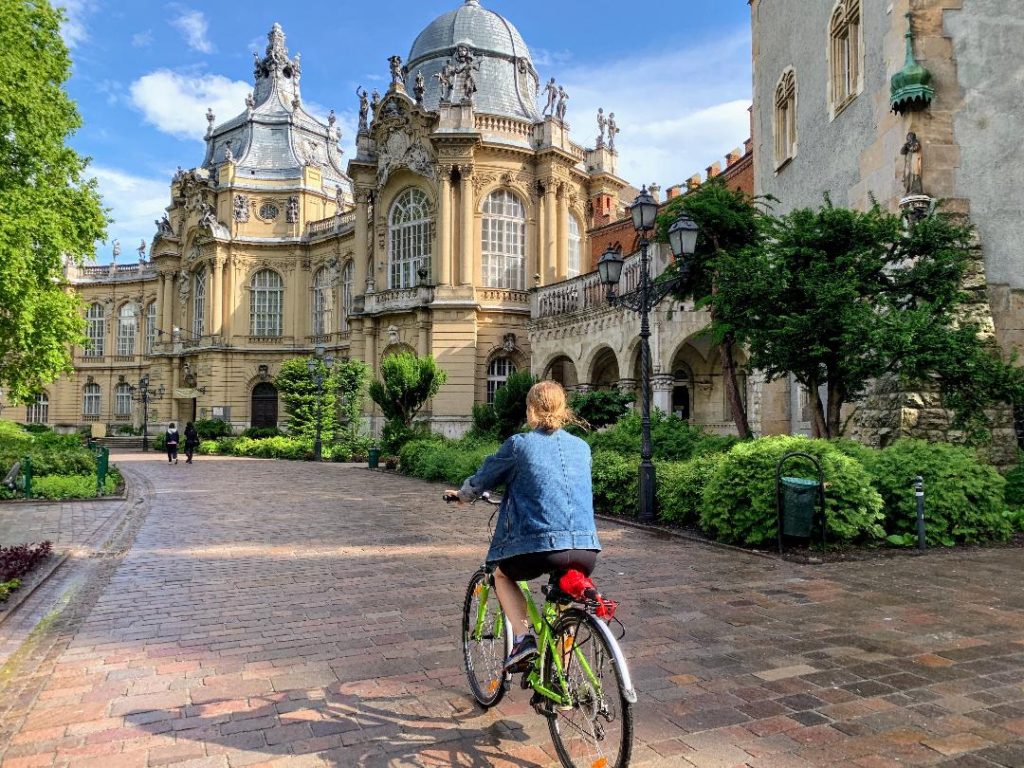 Global travel authority Lonely Planet unveiled its top 10 countries, cities, regions and best-value destinations for next year with the release of Lonely Planet's Best in Travel 2020.
Best in Travel 2020 is Lonely Planet's 15th annual collection of the world's hottest destinations and journeys for the year ahead. This edition places particular emphasis on the best sustainable travel experiences for 2020 — ensuring travelers will have a positive impact wherever they choose to go.
Bhutan — the kingdom set to become the first fully organic nation by 2020 — claims the coveted spot as the number-one country to visit in 2020, while England places second and North Macedonia takes third.
Lonely Planet's number-one region for 2020 is the Central Asian Silk Road, which is now more accessible than ever before, thanks to visa improvements for the majority of the world's citizens, along with massive transportation and infrastructure investment. Le Marche, Italy comes in second, followed by Tōhoku, Japan.
Number-one city Salzburg, Austria will be pulling out all the stops for the centenary of its world-famous festival of music and drama next year, while Washington, DC, USA is second-ranked, with Cairo, Egypt in third place.
Elsewhere, Indonesia's East Nusa Tenggara, Hungary's Budapest and India's Madhya Pradesh are Lonely Planet's top three best-value destinations for 2020.
Each year, Lonely Planet's Best in Travel lists start with nominations from Lonely Planet's vast community of staff, writers, bloggers, publishing partners and more. The nominations are then whittled down by our panel of travel experts to just 10 countries, 10 regions, 10 cities and 10 best value destinations. Each is chosen for its topicality, unique experiences and 'wow' factor.
For Best in Travel 2020, Lonely Planet's experts have also selected the best New Openings, New Places to Stay, New Food Experiences, and Sustainable Trips for Families, as well as devoting an entire chapter to the best ways to Travel Well.
www.lonelyplanet.com/best-in-travel features tips and videos on visiting each destination, as well as a chance to win a Silk Road adventure for two. The top 10 cities can also be explored for free with Lonely Planet's Guides app.
Top 10 Countries
1. Bhutan
2. England
3 North Macedonia
4. Aruba
5. eSwatini
6. Costa Rica
7. The Netherlands
8. Liberia
9. Morocco
10. Uruguay
Top 10 Regions
1. Central Asian Silk Road
2. Le Marche, Italy
3. Tōhoku, Japan
4. Maine, USA
5. Lord Howe Island, Australia
6. Guizhou Province, China
7. Cadiz Province, Spain
8. Northeast Argentina
9. Kvarner Gulf, Croatia
10. Brazilian Amazon
Top 10 Cities
1. Salzburg, Austria
2. Washington, DC, USA
3. Cairo, Egypt
4. Galway, Ireland
5. Bonn, Germany
6. La Paz, Bolivia
7. Kochi, India
8. Vancouver, Canada
9. Dubai, UAE
10. Denver, USA
Top 10 Best Value
1. East Nusa Tenggara, Indonesia
2. Budapest, Hungary
3. Madhya Pradesh, India
4. Buffalo, USA
5. Azerbaijan
6. Serbia
7. Tunisia
8. Cape Winelands, South Africa
9. Athens, Greece
10. Zanzibar, Tanzania
The Travel Edit
Best New Openings
Best New Places to Stay
Best New Food Experiences
Best Sustainable Trips for Families
Travel Well
Should We All Be Flying Less?
Traveling on a Carbon Diet
Going Local, for the Locals
Taking Action on the Road
Lessons from Indigenous Cultures
Hiking for Meditation


Competition: To celebrate this year's Best in Travel, Lonely Planet is partnering with G Adventures and TourRadar to give visitors to lonelyplanet.com/best-in-travel the chance to win a Silk Road adventure for two through Tajikistan and Uzbekistan. The prize includes:
> a 15-day Best of Tajikistan and Uzbekistan Tour from Dushanbe to Tashkent;
> a AUD $4,000 (approximately USD $2,700) travel voucher to put towards two return economy flights;
> up to AUD $500 (approximately USD $340) towards offsetting the carbon footprint of the winners' flights;
> two copies of Lonely Planet's Best in Travel 2020.
To enter, simply tell us in 255 characters or less why you'd love to experience the Central Asian Silk Road.
Lonely Planet is a world-leading travel publisher: a globe-spanning digital travel media company and the world's number one travel guidebook brand. We've been providing both inspiring and trustworthy information for every kind of traveler since 1973. We reach hundreds of millions of travelers each year online and via our mobile products and help them unlock amazing experiences. Over the past 40 years we've printed over 145 million guidebooks as well as countless other titles showcasing the wonders of the world for travelers of all types. Lonely Planet can be found on lonelyplanet.com, mobile, video and in 14 languages, 13 international magazines, armchair and lifestyle books, ebooks and more.
"At Lonely Planet we seek to make a difference in people's lives by spreading the power of travel. We firmly believe that travel has a significant positive impact on people's lives and outlooks and is a force of positive change."
Visit lonelyplanet.com and join 14 million followers on Facebook (facebook.com/lonelyplanet), Twitter (@lonelyplanet), Instagram (instagram.com/lonelyplanet) and Snapchat (@lonely.planet).
For more travel features, visit:
goingplacesnearandfar.wordpress.com
www.huffingtonpost.com/author/karen-rubin
travelwritersmagazine.com/TravelFeaturesSyndicate/
goingplacesfarandnear.tumblr.com/
instagram.com/going_places_far_and_near/
'Like' us on facebook.com/NewsPhotoFeatures
Twitter: @TravelFeatures