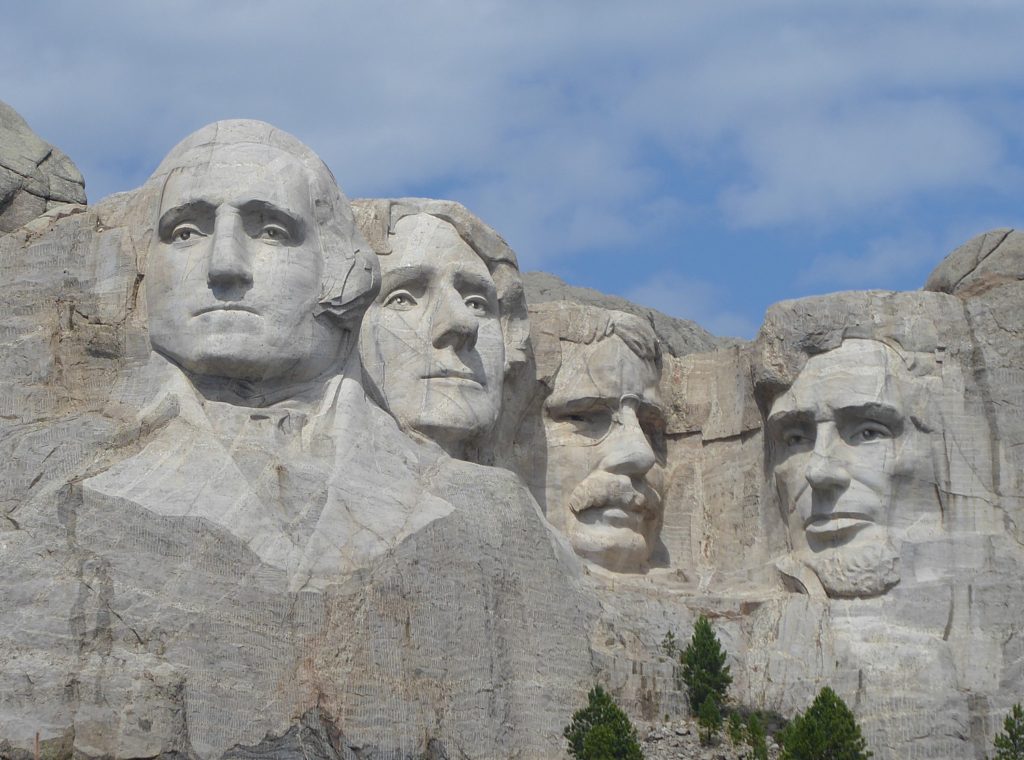 GRAND JUNCTION, CO – The clock is ticking, with just over a month left to book a summer 2021 national park RV vacation with Tracks & Trails.

This company, which specializes in packaged RV vacations to national parks in the Western US and Canada, has set Dec. 15, 2020, as the cut-off date for new 2021 bookings.

Dan Wulfman, Tracks & Trails Founder and President, explains that this early booking deadline ensures that his team is able to secure the motorhomes and campgrounds necessary to create their signature self-drive itineraries that showcase the natural wonders of the parks.

"The idea," says Wulfman, "is to locate your personal cabin on wheels as close as possible to all of the beauty and activities a particular park offers. You experience privacy and comfort in a fully-equipped, self-contained unit in the inspiring wilderness of our national parks."

One example of a Tracks & Trails itinerary is the eight-night Mount Rushmore, Black Hills & Devils Tower itinerary out of Denver, which offers an optional add-on of two nights at Badlands National Park. This trip is available from May 1 to September 23, 2021, and the base trip price for up to 4 people starts at $5,250.

Highlights of this itinerary include:
A ranger-guided hike to see granite portraits of Washington, Jefferson, Theodore Roosevelt, and Lincoln.
A nightly lighting ceremony at Mount Rushmore.
From Bears Lodge, viewing the 2,367-foot monolith known as Devils Tower that is a sacred site of worship for many Native Americans.
Exploring vast cave systems at Wind Cave and Jewel Cave in the Black Hills.
The remains of mammoths from the Ice Age where a simulated paleontology dig is hosted.
Wagon wheel tracks embedded on the original Oregon Trail.
Fort Laramie & Fort Fetterman which display the history of the Wild West.
Wild horses, bison, and begging burros.
A mock shoot-out at noon in the legendary town of Deadwood.
Why a December 15 deadline for booking next year's vacation?
Wulfman notes that the pandemic is turning millions of non-campers into newbie RVers, and the trend is exploding. The RV Industry Association found that 20% of US residents surveyed are more interested in RV travel than in flying, tent camping, cruises, or rental stays amid coronavirus concerns.
 
For those savvy enough to lock in their dates for 2021 now with Tracks & Trails, the traveler's work is done. The company's team of expert planners handles all the arrangements that make it so challenging to organize a worry-free 9 to 14-day, multi-destination RV trip on your own. Travelers work with their T&T Trip Wizard to select one of the 20 carefully-crafted itineraries, decide on the fully equipped RV rental that will be best for them, and pick optional excursions that suit their tastes. The company takes care of the rest: reserving prime campsites, booking guided excursions with trusted outfitters, preparing personalized, comprehensive documentation that ensures things go smoothly on the road, and arranging first-night accommodations before the RV adventure begins.
Even before the pandemic, reservations were recommended at least 60 days in advance, because less lead time drastically reduced availability of specific RVs, campgrounds and excursions. Booking in the fall for a trip the following summer was recommended before but COVID-19 and a pent up desire to vacation (but safely, with self-distancing and the isolation an RV can provide), have caused demand for RV vacations and park campsites to be at an all time high in 2021 and beyond.
Tracks & Trails created the concept of packaged national park RV vacations in 1996, providing personalized, self-drive RV trips to active couples and families from across the U.S. They help people spend quality time together outdoors while exploring North America's most iconic National Parks and other natural wonders.

For information on availability, pricing, and itineraries for 2021 please visit the website at www.tracks-trails.com, email: [email protected], or call 1-800-247-0970.
For more travel features, visit:
goingplacesnearandfar.wordpress.com
www.huffingtonpost.com/author/karen-rubin
travelwritersmagazine.com/TravelFeaturesSyndicate/
goingplacesfarandnear.tumblr.com/
instagram.com/going_places_far_and_near/
'Like' us on facebook.com/NewsPhotoFeatures
Twitter: @TravelFeatures