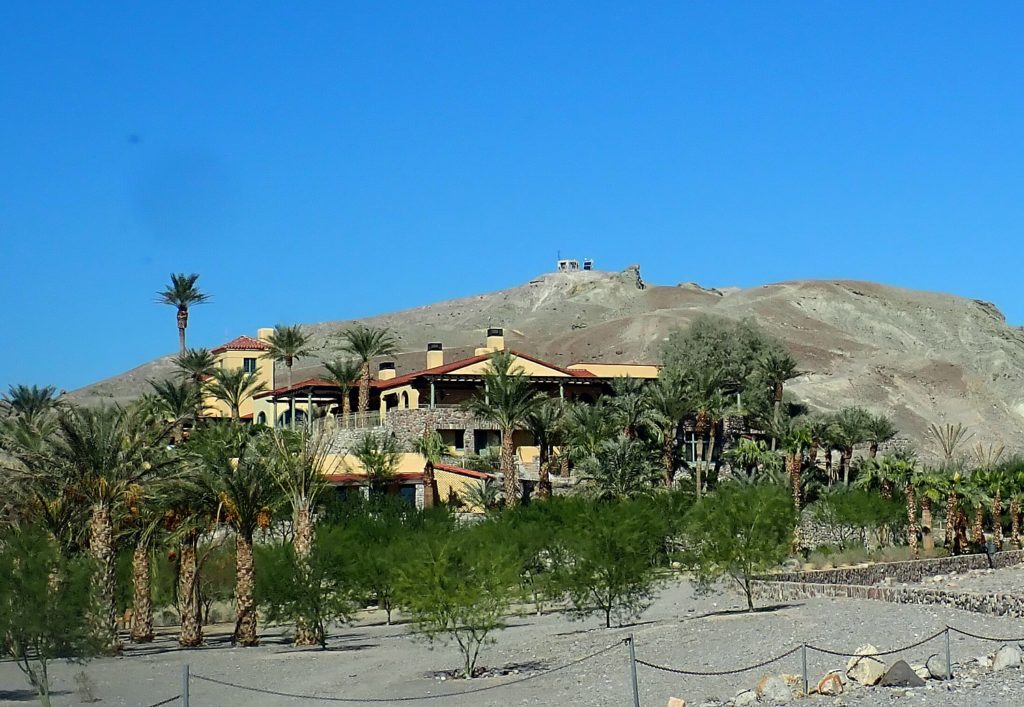 Americans are discovering their national parks. Death Valley, Glacier, Grand Canyon South Rim, Yellowstone and Zion are booking up fast for summer, fall vacations and winter (all the above except Glacier are open in the winter). Here's a cheat sheet on these parks for summer 2021:
Zion
Named for the Hebrew word "refuge," Zion National Park in Utah is one of the most beautiful places on earth with its apricot-colored canyon and is open year-round. Zion is famed for seemingly endless breathtaking views. Only 166 miles from Las Vegas, the juxtaposition of city versus nature could not be more apparent.

The best place to enjoy a stay in the park is Zion Lodge. Listed on the National Register of Historic Places, Zion Lodge offers 76 hotel rooms, six suites, and 40 historic cabins, originally designed by Gilbert Stanley Underwood in the 1920s.

Find everything you need to know about making a reservation at Zion Lodge by visiting zionlodge.com.
Glacier

Glacier will Open from May 14 to September 22, 2021

Known for its seemingly endless acres of rugged and breathtaking landscapes, Glacier National Park was established in 1910 and stands today as a monument to wild natural places. In 1932 Glacier National Park was designated as part of the Waterton-Glacier International Peace Park. Today, it remains a symbol of shared stewardship and a testament to the important and deep-rooted relationship between Canada and the U.S. Just as the landscape and wildlife are part of the heritage of Glacier National Park, so are the historic lodges and classic Red Buses and their drivers known as "jammers." Glacier is exceptionally popular and has a very short season due to its location and the weather. This year the season will open on May 14, 2021 and close on September 22, 2021.

Many Glacier Hotel is the largest hotel in the park, located in the "Switzerland of North America,′′ in the northeastern area of Glacier National Park. Outside, awe-inspiring majesty. Inside, a magnificent towering lobby. This classic Swiss chalet-style lodge is located 10 miles inside Glacier National Park's west entrance on the Going-to-the-Sun Road, nestled on the shores of the largest lake inside the park.

Built in 1913, Lake McDonald Lodge has a picturesque location on the eastern shore of beautiful Lake McDonald with 82 guest rooms split between the three-story main lodge, a row of cabins, Snyder Hall and the exquisite Cobb House. Main lodge rooms are located on the second and third floors. Large/small cabin rooms are located along a tree-lined pathway adjacent to the lodge. This location presents visitors with Russell's Fireside Dining Room, Jammer Joe's Grill and Pizzeria, Lucke's Lounge, Creekside Reading Room, Red Bus tours, boat cruises, horseback rides, evening ranger programs and numerous other activities.

Cedar Creek Lodge and Conference Center is a mountain lodge with modern style just outside of Glacier National Park. This property is a four-season destination inspired by the people, culture and landscapes of Montana. Cedar Creek blends the comfort of a mountain lodge with modern style at the gateway to Glacier National Park in Columbia Falls. A rich sense of exhilaration infuses every experience, from fly fishing on Whitefish Lake and backcountry adventures in Glacier National Park to championship golf and more.

Visit glaciernationalparklodges.com for the most up-to-date information on what's open and what's available in the ever-changing post-vaccine world of COVID-19.
Death Valley
Death Valley in summer? Absolutely. The largest national park in the lower 48 states, Death Valley remains a popular destination to explore during the summer – even when extreme heat reigns supreme in the park's 3.4 million acres. In a land of contrasts, The Oasis at Death Valley offers travelers unique experiences that many other resorts cannot, including a tranquil and cool respite in the desert. A true American oasis with date palm trees, lush gardens, pools, and even a golf course, The Oasis at Death Valley is a unique and exotic resort in one of the most beautiful places on Earth. It's legendary not only for its location, but for the movies and movie stars on location (Clark Gable, Ronald Regan, George Lucas…).

In a world where location is everything, especially in a post-quarantine world, The Oasis at Death Valley is certainly in a "universe far, far away." It's 61 miles from the nearest town and sits within Death Valley National Park, the largest national park in the lower 48 states. At 3.4 million acres, that translates into about 710 acres of land per staff and guests. Social distancing, and for that matter civilization distancing, is one of the resort's primary features. Yet it is still very accessible – just a two-hour drive (120 miles) northwest of Las Vegas, NV and a four-and-a-half-hour drive (275 miles) northeast of Los Angeles, CA … in the middle of nowhere you'd rather be.

Just off of a $100-million renaissance, The Oasis at Death Valley encompasses two hotels — The AAA Four-Diamond historic Inn at Death Valley with 66 completely renovated rooms and 22 private casitas (outfitted with a personal golf cart) and the family-friendly Ranch at Death Valley where guest rooms that open directly to the outdoors and the spacious lawns, massive spring fed pool, and abundant open green space create an ideal environment to create your own adventure. The Ranch also features the lowest elevation golf course in the world (-214 feet below sea level) with some of the most spectacular views during the day, and a great location for stargazing in this "gold tier" dark sky park.

Visit oasisatdeathvalley.com for more information and reservations.
See:
ROAD TRIP: DISCOVERING DEATH VALLEY'S TREASURES, RICHER THAN GOLD
ROAD TRIP: HITTING THE HIGHLIGHTS OF DEATH VALLEY NATIONAL PARK
ROAD TRIP: SUNRISE, SUNSET IN DEATH VALLEY NATIONAL PARK, NATURE'S GEOLOGIC ART GALLERY
Grand Canyon South Rim & Grand Canyon Railway
As the days get longer, peak season sets in at the Grand Canyon as many take advantage of family time afforded by their children's summer vacation. 2021 is no different, and it's clear that Americans have taken refuge in parks during the pandemic. The weather is warmer, but don't let summer's high temperatures deter you. The South Rim is a high desert with an altitude of 7,000 feet, so while summer days can find average temperatures in the 80s Fahrenheit, at night those temperatures can drop down to the 40s.

Longer hours of daylight ensure more time to enjoy Grand Canyon. Compared to less than 10 hours of daylight on the December 21 winter solstice, in the summertime, you'll enjoy a surplus of daylight — nearly 15 hours of sunshine at its peak on the June 21 summer solstice. Those five extra hours can be filled with an array of activities which, in the summertime, should include watching Grand Canyon illuminated by the dawn's early light.

Summer temperatures can wilt even the most experienced hikers, but you shouldn't miss an opportunity to get a glimpse below the rim. In the summertime, that means taking a short walk from the trailhead at Bright Angel Trail in the must-see Historic Village) Since temperatures actually get higher as you walk lower into the canyon, be sure to bring plenty of water and salty and/or protein-rich snacks, wear appropriate clothing, pack sunscreen, and carry a walking stick or walking poles as you set off on a short hike either a few hundred feet or perhaps half a mile into the canyon.

The Grand Canyon Railway Hotel is 65 miles away in Williams, AZ where the Grand Canyon Railway starts its daily roundtrips to the South Rim. Grand Canyon Railway operates every day except Christmas and runs from Williams, AZ on historic Route 66 to the Historic Village inside Grand Canyon National Park, just steps from El Tovar, Hopi House, Bright Angel, and all the attractions found at South Rim. Trains leave in the morning and return late afternoon, affording guests more than 3 hours at the Grand Canyon South Rim. The train is comprised of six classes of service from historic Pullman and coach cars to luxury dome cars with beverages and tastings and even features an open rear platform observation car. It is possible to charter your own private luxury railroad cars on this train as well.

Several packages make a trip to Grand Canyon easier than ever:
The Longer You Stay, the More You Save: All guests staying at any of the Grand Canyon Railway Hotel in Williams, AZ, or at The South Rim at Grand Canyon through August 31 can earn the rewards of a long weekend stay. For a one-night stay, guests will receive 10 percent off the rack rate. A two-night stay equals a 20% savings and three or more nights will result in a 30% discount. All rates are per room for one or two people and guests input the promo code when making their reservation! Book here: thetrain.com/offers-packages/discounts
Summer Getaway Package: Save up to 30% off the train fare in conjunction with these 1- or 2-night packages. The Summer Getaway Packages include either 1- or 2-nights of accommodations in the Grand Canyon Railway Hotel plus 1 dinner and 1 breakfast at the Fred Harvey Restaurant per guest each night of your stay. The Summer Getaway Package is available June 1 through August 31, 2021*. Book here: thetrain.com/offers-packages/popular
Charter Your Own Train, or Private Railway Car: It is also possible to charter an entire luxury private railroad car or even an entire private train complete with chefs, bartenders, entertainers, and staff. These are ideal for "milestone" moments such as graduations, family reunions, anniversaries, weddings, birthdays, etc. For charters call 928-635-5700 or visit thetrain.com/charters.
For more information visit thetrain.com.
Yellowstone
Yellowstone National Park Lodges Delays the Opening of Most Operations to April and May 2021
Based on the guidance and recommendations of public health agencies such as the Centers for Disease Control and Prevention (CDC) and National Park Service, we are modifying the opening schedule of our operations and beginning with a first phase of limited services for Summer 2021.

As health and safety guidelines allow, we hope to open additional lodging and services as part of the second phase of our Summer 2021 operations. At this point, we are not able to predict when this might happen but will provide updates as they are available.   Hotel, lodges and cabins will start to come on line and open beginning on April 30 with the Mammoth Hotel.   Campgrounds will begin to open on May 14. Dining will be take-out only starting on April 15 at the Geyser Grill.

For the most updated information, visit yellowstonenationalparklodges.com/summer2021/.
Xanterra Travel Collection (www.xanterra.com) is the management company that oversees lodgings – including the campsites, cabins and lodges – in many of the most popular national parks, including the most iconic hotels, like El Tovar in the Grand Canyon, the Inn at Death Valley, Zion Lodge and the historic hotels and lodges in Yellowstone. For information about what's open, what services will be available, reservations as well as any travel guidelines in this post-quarantine world, go to https://www.xanterra.com/contact/national-parks/.
For more travel features, visit:
goingplacesnearandfar.wordpress.com
www.huffingtonpost.com/author/karen-rubin
travelwritersmagazine.com/TravelFeaturesSyndicate/
goingplacesfarandnear.tumblr.com/
instagram.com/going_places_far_and_near/
'Like' us on facebook.com/NewsPhotoFeatures
Twitter: @TravelFeatures