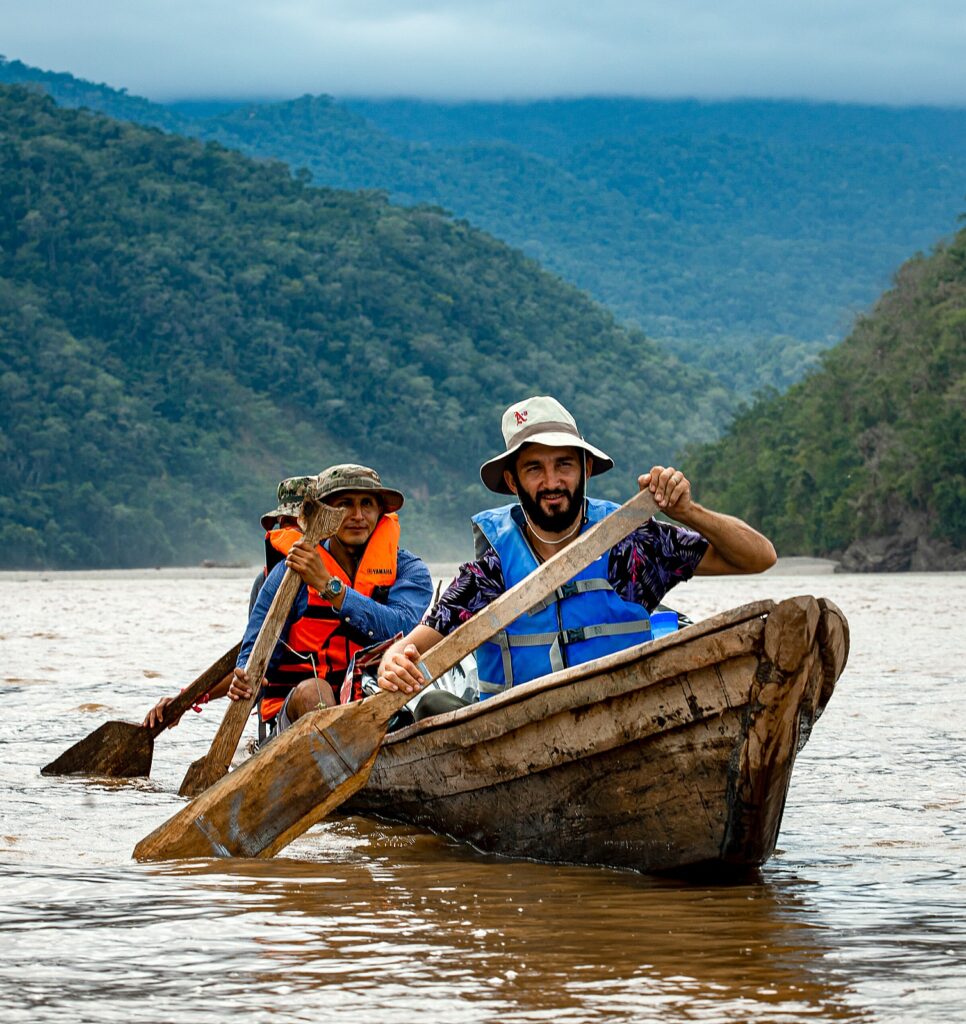 A new Amazonian tourism offering in Peru is taking adventure lovers to remote parts of the Amazon by traditional canoe!
The company, Amazon Canoe Challenge, is taking travelers on pre-planned and custom trips through the little explored and rugged parts of the Peruvian Amazon. Options include:
Ene-Tambo Expedition: Explore the River Ene and Tambo by traditional Pitotsi canoes over 6 days. This expedition takes guests through an area of Peru rarely visited, where they will find some of the most authentic experiences in Peru. They take travelers into the heart of Ashaninka territory in Junin, where they stay with Ashaninka communities and learn about their culture and traditions. Share stories over a bowl of Masato and stay in the heart of the Amazon Highlands. Over the next 5 days, travelers will explore the Ene river as they travel downstream toward the jungle town of Atalaya. Every day is different and each evening they will stay with a different community along the river. The area is remote so they will be setting up camp at each stop. Expect between 4 – 6 hours of paddling each day with a stop for lunch. Included is food and non alcoholic beverage, canoe, basic accommodations, local permits, camping equipment, safety equipment, experienced guide.
Custom bespoke itineraries through the most remove areas of Peru by canoe can also be created with the team.
Amazon Canoe Challenge Race, a race over 250 km through the Amazon Rainforest by traditional canoe. The Amazon Canoe Challenge is a competition-style expedition that takes you through areas of the Amazon usually inaccessible to visitors, filled with a staggering diversity of wildlife. Competitors will learn about the culture of the Asháninka as they set camp each night with native communities along the riverside.
Due to the remoteness of the areas they visit, facilities are limited on this trip. This is real adventure – you won't find electricity, mobile reception or internet access on this expedition.
The Amazon Canoe Challenge works directly with the local communities in the Peruvian Amazon. They locally source supplies, equipment and services as much as possible, ensuring that the benefits go directly to the areas they visit.
More information: [email protected], +44 20 8144 4066, +44 784 671 8313, https://amazoncanoechallenge.com/.
For more travel features, visit:
Going Places @ theisland360.com
goingplacesnearandfar.wordpress.com
www.huffingtonpost.com/author/karen-rubin
travelwritersmagazine.com/TravelFeaturesSyndicate/
goingplacesfarandnear.tumblr.com/
instagram.com/going_places_far_and_near/
instagram.com/bigbackpacktraveler/
'Like' us on facebook.com/KarenBRubin
Twitter: @TravelFeatures