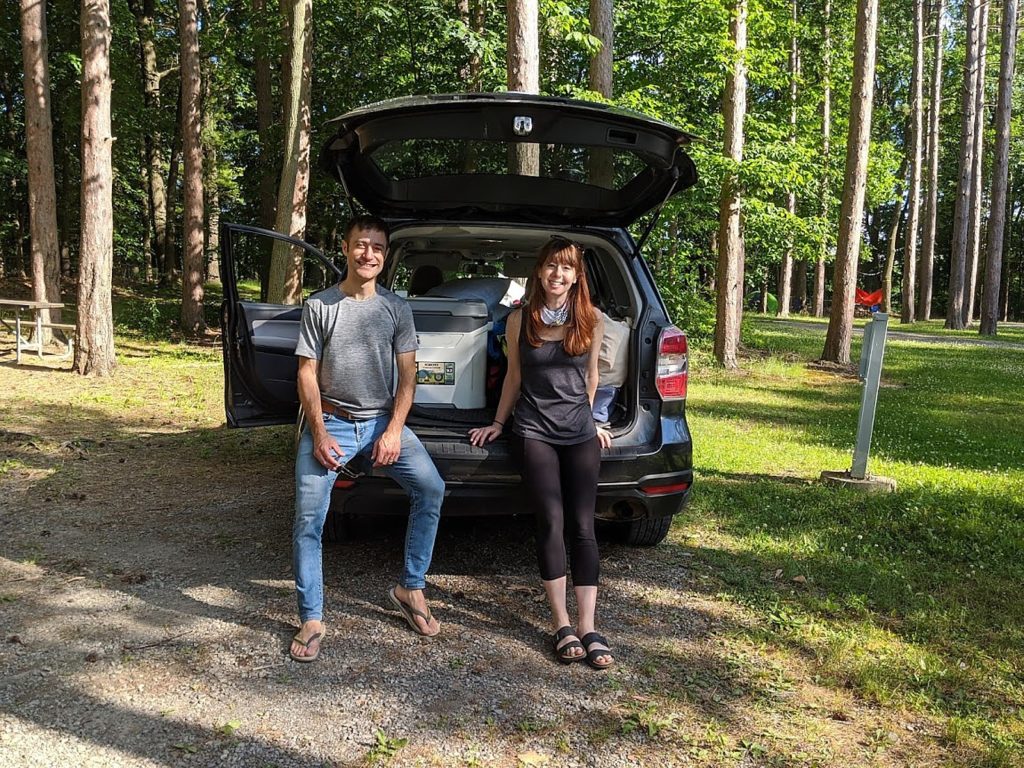 As people feel comfortable taking advantage of summer weather to resume outdoor activities, many Americans are getting into their car and hitting the road. A recent survey about road trip destinations from GasBuddy shows that 60% of respondent plans to visit friends and family while 38% are opting for the beach or lake, and 24% for a national park. And whether it's a road trip to visit family and friends, or first-time RV'ers hitting up national parks, Stanley has the gear.
Stanley has created a shopping site of the essentials for "Compact Adventures" with everything needed for road trips to backyard camping – "built for life's (little, and not so little) adventures and Built for Life". Here are some examples:
Road Warriors
The best co-pilots create epic playlists, can navigate highway traffic with Google Maps, find speed traps on Waze and keep the snacks coming. The Stanley 7-qt cooler ($50) can do one of those things, but we still nominate it as a perfect 'front seat' companion. This bad boy keeps your snacks in close proximity and cool for 27 hours, which is about 40 percent longer than your typical cooler. It also will not judge your singing voice.
Car Cup Compatible? Check. Keeps drinks cold? Check. Straw? Check. Gulp? Check. Closed? Check. Stanley Vacuum Quenchers (20- and 30-oz sizes / $20 and $28) are just about the most perfect drinking vessel for your road trip as we could imagine. This stainless steel vacuum insulated vessel keeps drinks cold for hours (iced for 40 hours!) but the real genius is its 3-position lid that has a rotating cover with a straw opening, large opening for chugging and a full cover top to reduce spills.
RV/Camping
It's a pot, it's a frying pan, it's 4 plates and 4 bowls. It's your kitchen-in-a-box. Like a Russian Nesting Doll, this is the gift that just keeps on giving. The Full Kitchen Base Camp Cook Set ($80) is a 19-piece cooking set offering all of the convenience of your kitchen into one small package that's perfect for saving space. It's saves on space but doesn't skimp on performance; it's just a capable as your 'good' kitchen gear (for some of you, maybe even better).
Whoever said 'the fun is in the journey, not the destination' clearly hasn't tried to back-up an RV. Assuming your friendship/relationship/marriage has survived the journey, celebrate the milestone with the Happy Hour Cocktail Shaker Set ($35). The MacGyver of cocktail shakers, this all-in-one set features a removable reamer to juice and strain, 2 rocks glasses and a shaker.
'Eat outside,' they said. 'It'll be fun,' they said. 'Everything taste better in the great outdoors…' Except when you get food poisoning because Karen's potato salad has been baking in the sun for the past 4-hours. Say good-bye to whatever that 'film' is on the macaroni salad they've been dishing out for generations, and hello to the Stay Hot Camp Crock ($65). Yes, vacuum insulation keeps hot things hot, and cold things cold, so load this puppy up with chili or gazpacho (which, is basically running salsa, tbh). You can even use it as an ice bucket. Thanks to the durable locks and ergonomic handle, there's no need to practice your balancing act when unloading the meal.
More at the Stanley website, www.stanley-pmi.com.
For more travel features, visit:
goingplacesnearandfar.wordpress.com
www.huffingtonpost.com/author/karen-rubin
travelwritersmagazine.com/TravelFeaturesSyndicate/
goingplacesfarandnear.tumblr.com/
instagram.com/going_places_far_and_near/
'Like' us on facebook.com/NewsPhotoFeatures
Twitter: @TravelFeatures