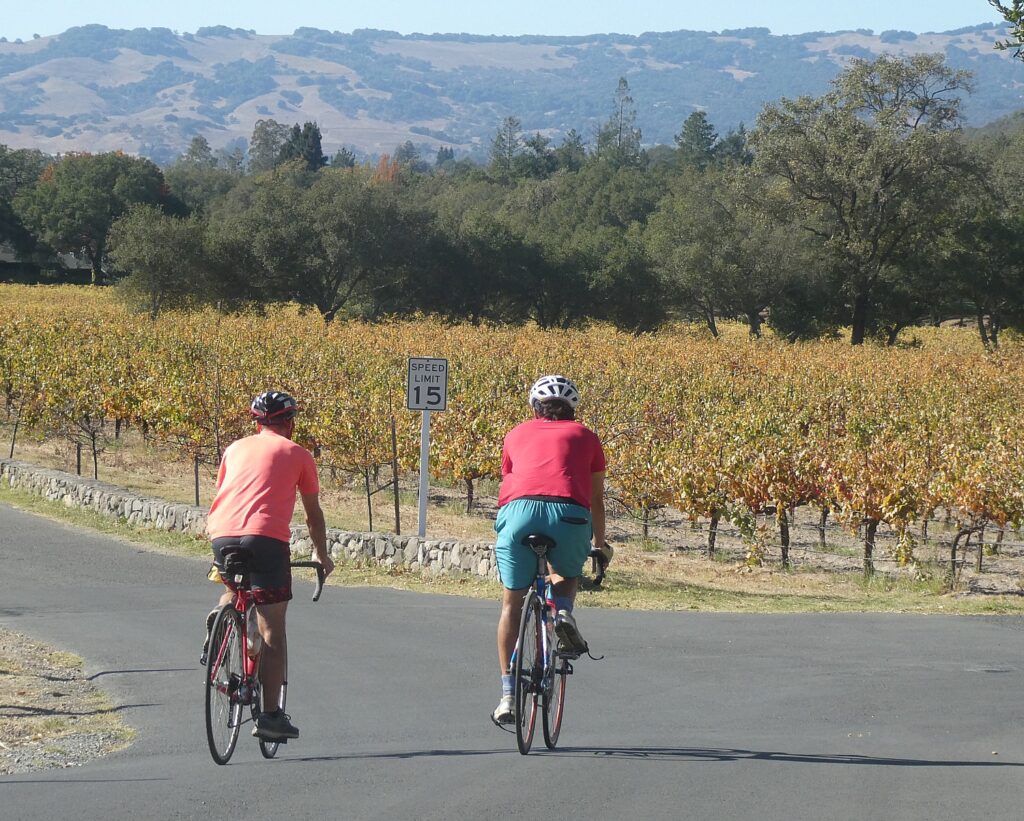 SONOMA COUNTY, CALIFORNIA (April 22, 2022)—Sonoma County Tourism (SCT), as part of its continued commitment to fostering sustainable practices within its destination, is unveiling several stewardship initiatives in recognition of Earth Day.
"Commemorating Earth Day through the launch of these initiatives is just another step in building Sonoma County as a sustainable tourism destination," said Claudia Vecchio, CEO, Sonoma County Tourism. "We're thrilled to continue our partnership with Sonoma County Regional Parks and Leave No Trace as well as introduce new programs that help ensure Sonoma County is a pristine destination for generations to come."
Leave No Trace Partnership Elevated
Sonoma County Tourism and Sonoma County Regional Parks announce today its joint Sonoma County Leave No Trace Coalition Toolkit. The toolkit, developed in collaboration with the national Leave No Trace organization, contains physical and digital assets for land managers and hospitality businesses to promote practices designed to prevent environmental impacts in parks, preserves, and other outdoor recreation locations. Additionally, Sonoma County Tourism and Sonoma County Regional Parks have released its Leave No Trace Five Year Stewardship Action Framework. The framework describes the imperatives of the initiative and outlines the activities required to achieve key priorities, along with a set of outcomes to monitor progress.
Sonoma County Tourism, which entered its partnership with Sonoma County Regional Parks and Leave No Trace early last year, is extending its license with Leave No Trace to the neighboring counties of Marin and Mendocino. This new three-county group will work with Leave No Trace to address coastal trash and litter – developing shared goals and a uniform message to apply along the Northern California coastline.
Rewards For Rubbish Launched
Sonoma County Tourism announced the launch of a litter collection program in cooperation with the Russian River Confluence. The program, titled "Rewards for Rubbish" incentivizes volunteers to collect litter in exchange for treats and prizes. Participating businesses issue volunteers supplies to collect litter. Volunteers then pick up trash, returning the filled bags to the business in exchange for a small reward. Sonoma County Tourism provides all materials and incentives. Businesses interested in joining the Rewards for Rubbish program are encouraged to email [email protected].
Adopt-A-Road County-wide Adoption
Sonoma County Tourism's commitment to litter reduction extends to its adoption of five one mile stretches of road throughout Sonoma County. Its three-year agreement with Sonoma County Transportation and Public Works sees SCT hold a minimum of 10 roadside cleanups a year spanning all five supervisorial districts. An Earth Day roadside cleanup will be held at SCT's adopted road in Penngrove.
Carbon Offset Calculator Now Available
To contribute to the vital work of global climate action, SCT is inviting visitors to help the destination reach carbon neutrality by offsetting carbon emissions from their Sonoma County experience. Sonoma County Tourism has partnered with Sustainable Travel International (STI) to integrate its new carbon calculator on sonomacounty.com. After determining the carbon emissions from their trip, visitors can easily acquire carbon offsets from Sustainable Travel International. Doing so provides visitors with a personalized certificate verifying the amount of CO2 offset, with their dollars going towards meaningful climate projects that meet the most rigorous standards for carbon offsetting.
Upcoming Projects
Sonoma County Tourism's involvement with Sustainable Travel International extends to an upcoming documentary series in association with Sublime magazine and Zinc Media Group. Filming this spring, Sonoma County will be featured in "Sustainable Travel: Where Next?" an immersive documentary series that investigates the real impact that tourism has on the destinations and communities people visit, showcasing stories of conservation, regeneration, and empowerment. The series will make its debut on World Tourism Day in September 2022.
As previously reported, Sonoma County Tourism recently joined the Global Sustainable Tourism Council (GSTC®). Membership with GSTC® provides Sonoma County Tourism with valuable resources as it moves through its destination master plan. Sonoma County is currently undergoing an extensive assessment from GSTC, the results of which will help Sonoma County on its path to become a certified sustainable destination.
Stewardship and Sustainability remain at the forefront of everything Sonoma County Tourism does. As the nation's first Destination Stewardship Organization, located in the most sustainable wine region in the world, SCT strives to create and adopt best practices aimed at protecting and preserving our destination for generations to come. To learn more about SCT's commitment to sustainability, visit sonomacounty.com/sustainable.
For more travel features, visit:
Going Places @ theisland360.com
goingplacesnearandfar.wordpress.com
www.huffingtonpost.com/author/karen-rubin
travelwritersmagazine.com/TravelFeaturesSyndicate/
goingplacesfarandnear.tumblr.com/
instagram.com/going_places_far_and_near/
instagram.com/bigbackpacktraveler/
'Like' us on facebook.com/NewsPhotoFeatures
Twitter: @TravelFeatures