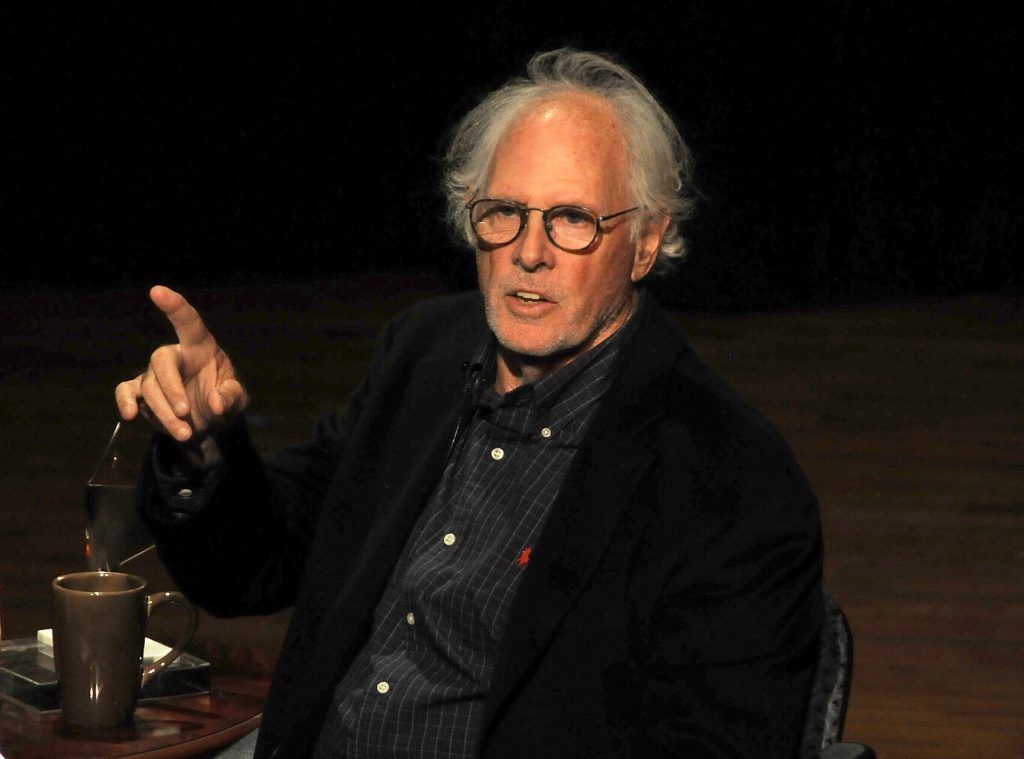 LONG ISLAND, NY – The 10th Annual Gold Coast International Film Festival, taking place on October 13-20, 2020, will host virtual screenings through a digital platform to engage with audiences within the community and beyond. This year's lineup showcases more than 70 feature-length and short films with filmmaker Q&As, presented virtually and through a series of exciting drive-in events. The best way to experience the festival is to purchase an All-Access pass which lets you choose all the virtual films for one great price. Individual tickets are also available for both the virtual films and Drive-In events.
The hallmark of the Gold Coast International Film Festival, extraordinary opportunities to exchange questions and answers with the filmmakers, will still be a feature this year, even under the extraordinary conditions: exclusive pre-recorded filmmaker Q&As will be available for a select group of virtual films as part of the ticket purchase. The formidable lineup includes:
THE ARTIST'S WIFE – Once a promising painter herself, Claire (Lena Olin) gave up on her own career to stand by the side of her famed abstract artist husband Richard (Bruce Dern, GCIFF 2011 Legend Award Recipient) for over 20 years. When Richard is unexpectedly diagnosed with dementia, Claire takes up painting once again, and must decide whether to stay in the shadows or step into the spotlight. Q&A with Director Tom Dolby.
BEYOND MOVING – A captivating documentary about Siphe November, an exceptionally gifted ballet dancer from South Africa, that follows his journey, from being discovered, to his intensive training at Canada's National Ballet School, to eventually stepping into the world of professional ballet. A magical 'Billy Elliot'-like true story. Q&A with Director Vikram Dasgupta & Siphe November.
EXHIBITION ON SCREEN: MATISSE – Celebrate the giant of modern art in this intimate, behind-the-scenes documentary about one of the most successful exhibitions in the history of the Tate Modern. Also includes breathtaking, specially commissioned performances by Royal Ballet principal dancer Zenaida Yanowsky and jazz musician Courtney Pine. Acclaimed British actor Simon Russell Beale brings insight and emotion to the words of Henri Matisse himself, while actor Rupert Young narrates. Q&A with Director Phil Grabsky
THE DONUT KING – The unlikely fairy tale story of a Cambodian refugee arriving in America in 1975 and building a multi-million-dollar empire baking America's favorite pastry, the donut. Winner of the SXSW Special Jury Award for Best Documentary. Q&A with Director Alice Gu.
IN CASE OF EMERGENCY – FREE virtual event in honor of all essential workers!
All of our country's biggest public health challenges—from COVID-19 to the opioid crisis to gun violence to behavioral health and lack of insurance—collide in emergency departments. This gripping documentary follows emergency nurses and their patients in seven unique settings across the U.S., shedding light on some of the biggest health care crises facing Americans today.
Q&A with Director Carolyn Jones, Glen Cove Hospital Executive Director, Kerri Anne Scanlon and Glen Cove Hospital Registered Nurse, Diane Paez.
THUNDER SOUL – A 10th anniversary screening of this remarkable, life affirming film, about a world-class powerhouse high school funk band, full to the brim with pure funk. Presented by Jamie Foxx. Winner of the NAACP Image Award for Outstanding Documentary.
Q&A with Director Mark Landsman
GCIFF will kick off the Festival with a free virtual fundraising gala celebrating the 25th Anniversary of Gold Coast Arts on October 13, at 7:30pm. The gala will highlight some of the most unforgettable moments featuring past honorees and award recipients as well as special performances by Broadway star Melissa Errico and award-winning violinist Colin Jacobson, just to name a few of the many surprises in store. It is free to see.
To RSVP for the 25th Anniversary Gala and for ways to help sponsor or support this important event, visit www.goldcoastarts.org/gala25.
For more information on ticket sales, film selection, and drive-in screenings, visit www.goldcoastfilmfestival.org.
Gold Coast Arts is a 501(c)(3) multi-arts organization dedicated to promoting the arts through education, exhibition, performance, and outreach. For a quarter-century, it has brought the arts to tens of thousands of people throughout the Long Island region. Among the Center's offerings are its School for the Arts, which holds year-round classes in visual and performing arts for students of all ages and abilities; a free public art gallery; a concert and lecture series; film screenings and discussions; the annual Gold Coast International Film Festival; and initiatives that focus on senior citizens and underserved communities. These initiatives include artist residencies, after-school programs, school assemblies, teacher-training workshops, and parent-child workshops. The Gold Coast Arts Center's programs are made possible by the New York State Council on the Arts with the support of Governor Andrew M. Cuomo and the New York State Legislature. The Gold Coast Arts Center is an affiliate of the John F. Kennedy Center for the Performing Arts "Partners in Education" program and the National Gallery of Art in Washington, D.C. For more information, visit www.goldcoastarts.org.
For more travel features, visit:
goingplacesnearandfar.wordpress.com
www.huffingtonpost.com/author/karen-rubin
travelwritersmagazine.com/TravelFeaturesSyndicate/
goingplacesfarandnear.tumblr.com/
instagram.com/going_places_far_and_near/
'Like' us on facebook.com/NewsPhotoFeatures
Twitter: @TravelFeatures