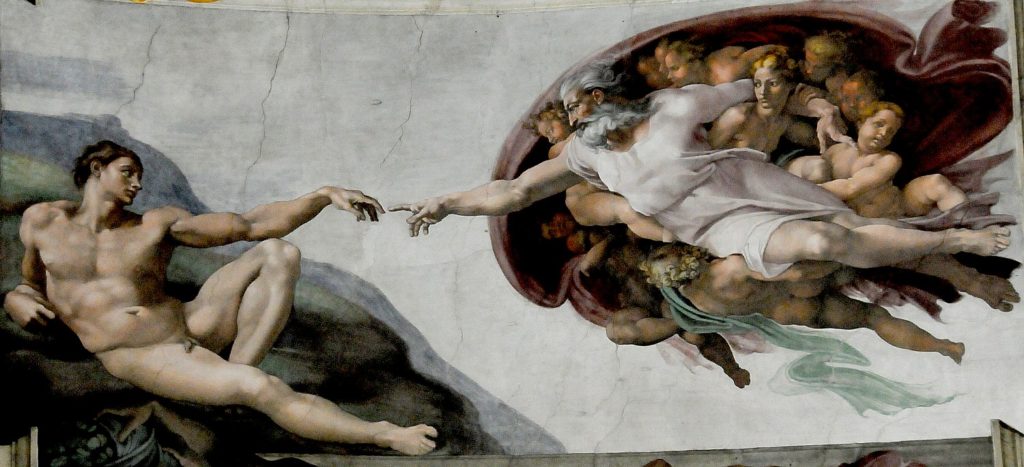 For those looking to get their holiday gifts early this year, you can give the gift of travel this season with Insight Vacations' air offers to Europe and beyond.
Delight your loved ones with wine under the Tuscan sun, a cruise over the turquoise-blue waters of Greece or even a private tour of the magnificent architecture of ancient Egypt. When they travel with Insight Vacations, they won't just see a destination, they'll meet it, feel it and taste it. Insight Vacations creates the opportunity to experience countries in depth with deliciously authentic dining, immersive experiences with locals and hand-picked, luxurious hotels— located in the heart of the destination. Our passionate Travel Directors will be with you every step of the way providing a seamless, magical and unforgettable experience.
From now until Nov. 8, you can save 10% on Insight's immersive vacations to Europe plus $300 off economy air per couple.
Insight Vacations is offering 10% off trips with its popular Early Payment Discount on trips to Europe for those who book and pay in full by December 18, 2019. In addition, past guests and Club Bon Voyage Members can save up to 5%.
By choosing flights with American Airlines, British Airways, Finnair and Iberia, you can save $150 off per person on Economy, $200 off per person on Premium Economy or $300 off per person on Business Class on departures to Europe, the Eastern Mediterranean, Egypt and Morocco from Oct. 1, 2019 to May 31, 2020, and Sept. 1, 2020 to Nov. 15, 2020.
Insights' immersive trips to Europe, the Eastern Mediterranean, Egypt include:
Best of Italy (11 days): Showcasing Italy's grandest attractions, this remarkable journey takes guests to historic landmarks with a local expert such as the Vatican Museum, the Bramante Staircase, the Sistine Chapel and St. Peter's Basilica. In Tuscany, guests experience a guided visit through the house of the Italian Renaissance diplomat and writer, Niccolò Machiavelli, with a special opening of his private office where he wrote "The Prince." Afterwards, guests taste wines made from vineyards surrounding the home. They'll also visit the Italian garden for a view of Florence's iconic domed cathedral and explore the historic cellar connected to one of the oldest restaurants in Italy by a secret tunnel. On Giudecca Island, guests will admire the age-old skill of glassblowing by skilled artisans at an arts center, and in Venice they will ride on a gondola while being serenaded through the historic canals under starry skies. Travelers also take a private cruise to the Isle of sun-kissed Capri to enjoy breathtaking views of the Tyrrhenian Sea.
Wonders of Egypt (9 days): Guests begin this spectacular journey by visiting the Egyptian Museum in Cairo and viewing the treasures of Tutankhamun with Insight's professionally trained Egyptologist. They experience the splendor of the Great Pyramids and venture inside one of the inner chambers before gazing upon the mythical Great Sphinx. Clients then take a scenic flight to Luxor, where they explore the massive temple complex of Karnak before boarding their cruise ship then visiting the Temple of Luxor, a UNESCO World Heritage site. On the west bank of the Nile they'll explore the Temple of Hatshepsut and the Valley of the Kings, home to the magnificent tombs of Egypt's pharaohs, and visit a working bakery to watch local artisans making authentic Egyptian bread. The following evening clients experience a traditional Egyptian dinner and galabeya party, and on the final day they see the imposing Aswan High Dam, the Unfinished Obelisk, and the majestic Temple of Isis. The trip ends with a ride in a traditional Nile felucca, where clients learn about the art of sailing this ancient craft from a local sailor.
For more information, contact Insight Vacations at 800-582-8380 or visit www.insightvacations.com.
For more travel features, visit:
goingplacesnearandfar.wordpress.com
www.huffingtonpost.com/author/karen-rubin
travelwritersmagazine.com/TravelFeaturesSyndicate/
goingplacesfarandnear.tumblr.com/
instagram.com/going_places_far_and_near/
'Like' us on facebook.com/NewsPhotoFeatures
Twitter: @TravelFeatures