'India: My Second Home' Kosher Itinerary Departs January 10, 2017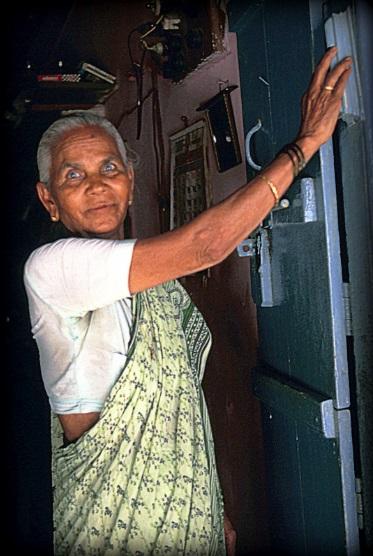 NEW YORK, NY – Pacific Delight Tours is teaming up with Rabbi Marvin Tokayer  and the Foundation for Remote Jewish Communities (FRJC) to create a series of specialized Kosher Jewish interest tours.  The program will launch with the India: My Second Home tour and will be expanded throughout Asia and other enticing global destinations where travelers can meet and learn about lesser known, yet thriving Jewish Diaspora communities.
"In addition to an interest in viewing history Through Jewish Eyes™ with an insight into the fascinating remote Diaspora communities, travelers who observe kashrut (kosher guidelines) have specific dietary requirements which are not satisfied by typical tour programs," said Rabbi Tokayer. "In order to keep kosher in distant places, we arrange visits to Jewish Community Centers with first-class kosher restaurants. Additionally, in places where there is no synagogue, Hindu and Buddhist vegetarian restaurants allow us to keep kosher as these restaurants serve no "life" – no meat, poultry, fish, eggs or even milk. They allow us to keep kosher while experiencing some unique local cuisine."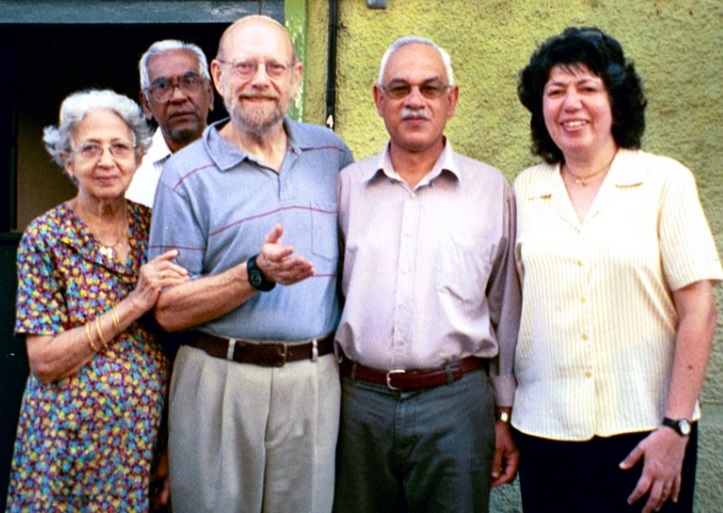 Led Dr. Nathan Katz, a leading authority and award-winning author on Indian Jewish life, India: My Second Home is a two-week deluxe tour with opportunities to meet and interact with India's diverse Jewish communities in Kochi (Cochin), Kolkata (Calcutta), Mumbai (Bombay), New Delhi and Agra.  The program departs on January 10, 2017.
The program visits many "must-see" sights, including the iconic Taj Mahal, Elephanta Caves and other UNESCO World Heritage sites. Travelers will learn new traditions at Shabbat services and dinners in Mumbai and New Delhi, tour Kochi and Kolkata's historic synagogues with local members of the Jewish community and experience Kerala's scenic backwaters by boat while exploring rural Jewish settlements. Guests will also enjoy a scenic rickshaw ride through Old Delhi along with cultural music and dance performances.
"India is known for its antiquity and modern high-tech, its spirituality and Bollywood swagger, its bustling cities and pristine nature – a cultural kaleidoscope at the center of the world's largest democracy. But what's typically not known is India's long history as one of the most hospitable homes in the Jewish Diaspora," said Dr. Katz. "For centuries, Jews found a haven in which their traditions flourished. So too, they've been among India's great mystics, taken center stage in Bollywood, served as mayor of major cities and produced the country's greatest military hero, General J. F. R. 'Jack' Jacob, and most celebrated patron saint of 17th century Indian poetry, Sarmad Kashani."
"India is fascinating not only for its sacred cow, the Taj Mahal and Hinduism, but it is also home to the least known and most benevolent Jewish Diaspora, including a Jewish kingdom established in the 5th century. Jews have lived in India for well over 2,000 years without a trace of anti-Semitism. I was surprised to learn so much about Jewish history of which I was previously unaware during the creation of this program," noted Charmaine Lau, Operations Manager at Pacific Delight Tours. "This is truly a fascinating experience and we are very excited to work with Rabbi Tokayer and the Foundation on similar programs throughout China and global destinations."
Pacific Delight's kosher tours utilize deluxe hotels such as Mumbai's five-star Taj Mahal Tower overlooking the Gateway of India and Arabian Sea. Other accommodations may include the Vivanta by Taj-Malabar Hotel in Kochi, the Oberoi Grand Kolkata Hotel, Taj Mahal Hotel in New Delhi and Agra's ITC Mughal Hotel (hotels may be substituted with similar class accommodations at the discretion of Pacific Delight and the Foundation for Remote Jewish Communities).
The fully-escorted tour is available from $7,195 per person, based on double occupancy. Rates include deluxe accommodations, all meals (kosher or strictly vegetarian), all intra-India flights, the services of an English-speaking escort and local guides including acclaimed scholar Dr. Katz, enticing cultural events and personalized photos/travel blog of the trip. All taxes and gratuities are included so there is no need to tip drivers, escorts, guides or hotel staff.
International airfare and visa processing fees are not included and can be arranged by Pacific Delight Tours based on competitive market rates at the time of booking.
Dr. Katz is distinguished Professor, Emeritus, at Florida International University where he was director of Jewish Studies and founding director of the Program in the Study of Spirituality. He has written 15 books, including The Last Jews of Cochin and Who Are the Jews of India? A Fulbright scholar who has spent more than eight years in South Asia, Dr. Katz was delegate to the 1990 Tibetan-Jewish dialogue hosted by the Dalai Lama, which was chronicled in the bestselling book, The Jew in the Lotus.
The tour cost includes a $900 per person tax-deductible donation to Rabbi Tokayer's FRJC, a 501(c)3 not-for-profit educational charity that is devoted to preserving and promoting the endangered Jewish communities on the periphery of the Diaspora. Since its inception in 2003, FRJC has distributed nearly $1 million for Jewish libraries, scholarships and sustainable farming projects. Learn more at www.frjc.org.
Consult your local travel agent to book, contact Pacific Delight Tours at 800-221-7179 or visit www.PacificDelightTours.com for more information.
For more travel features, visit:
goingplacesnearandfar.wordpress.com
travelwritersmagazine.com/TravelFeaturesSyndicate/
goingplacesfarandnear.tumblr.com/
instagram.com/krubin0830/
'Like' us on facebook.com/NewsPhotoFeatures
Twitter: @TravelFeatures