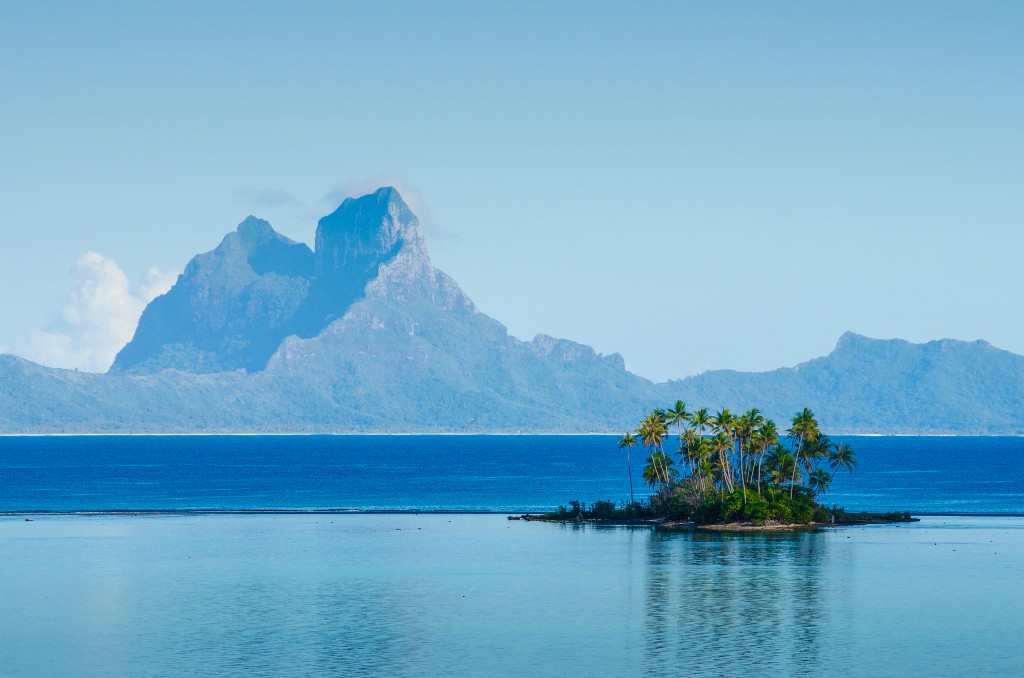 Small ship cruise expert AdventureSmith Explorations plans to go where few have cruised before. Itineraries unveiled for 2016 include regions only recently opened for cruising, along with new routes and the introduction of state-of-the-art, newly built vessels.
"Where there's curiosity and desire to experience some place new and where we're seeing our established destinations explored in a new way are two of the major themes in our 2016 new trip line-up," said Todd Smith, AdventureSmith Explorations' founder and director.
The Top New Cruises for 2016 Include:
Tahiti
The 24-guest Island Passage sails May through October in Tahiti before returning to New Zealand for the austral summer. The new cruise, Tahitian Affair, sails over eight days round-trip from Bora Bora, also visiting the islands of Tahaá, Raiatea and Huahine. This is an active cruise with kayaking, fishing, swimming, snorkeling and stand-up paddleboarding spliced in with visits to a vanilla plantation, local markets and the Maeva Marae archaeological site. Time will also be spent listening to a local choir and learning how to crack coconuts.
Cuba
The US embargo against Cuba, in place since 1960, once prevented ordinary Americans from traveling to Cuba, but now with a special visa under the provision of a "people-to-people exchange," US citizens can visit on properly licensed tours. The new Cuba People to People Cruise aboard the 49-guest Panorama sail cruiser focuses on bringing travelers into contact with Cuban people, culture and their communities. Departures start in late December and run through April 2016 for the cruise's inaugural season. Panorama and Panorama II, with their white sails and masts, provide a romantic yet modern home base.
Peru
According to AdventureSmith, the Amazon River and its tributaries represent a hot destination with travelers right now, with high- and low-water seasons providing a varied travel experience year-round. One new itinerary and vessel recently introduced is the newly built 44-guest Amazon Discovery, an all-suite riverboat that sails round-trip from Iquitos and includes a visit to a private reserve on Monkey Island, home to seven different species. The Amazon Discovery Cruise offers seven-day departures year-round, with the inaugural voyage sailing in December 2015.
Croatia
The Dalmatian Coast Cruise utilizes, among other sister ships, a 2015-built vessel, the 38-guest Infinity, on explorations of the Adriatic Sea coastline between Split and Dubrovnik over eight days. These port towns are featured in the popular Game of Thrones HBO series. The show's fictional city of King's Landing is filmed in Dubrovnik, with Split also appearing in scenes. Sailings start at $1,425 per person and start in May 2016.
Galapagos Islands, Ecuador
The 90-guest Santa Cruz II made its maiden voyage last October and is the star in AdventureSmith's Santa Cruz Galapagos Cruise, the top pick for what's new and exciting in the Galapagos for 2016. The completely refurbished vessel has been refitted for the Galapagos Islands' style of cruising, and it represents a 58 percent increase in passenger space and a 31 percent reduction in fuel consumption over its predecessor. See: 6 New Ways to Cruise the Galapagos
New Zealand
Voted by Lonely Planet as its fifth top region to travel to in 2016, New Zealand's Waiheke Island is making many travelers' lists for 2016. The Bay of Islands Explorer cruise aboard the 24-guest Island Passage visits this 36-square-mile island just north of Auckland before sailing farther north to the Bay of Islands region. Highlights of the eight-day itinerary include wine tasting on Waiheke, dolphin watching, dining on the region's famed green-lipped mussels, a scenic helicopter ride in the Bay of Islands and visiting the wild and enchanting Great Barrier Island, home to the beautiful Fitzroy Harbour.
Costa Rica
A new ship and itinerary to Costa Rica, Uncharted Isthmus: Sloths, Monkeys & Mangroves aboard the 64-guest Safari Voyager, is an eight-day cruise offering guests twice-daily options by skiff, hike, stand-up paddleboard, snorkel and kayak. Itinerary highlights include transiting the 48-mile-long Panama Canal connecting the Caribbean Sea to the Pacific Ocean, visiting Costa Rica's largest park, Corcovado National Park, and snorkeling the crystalline waters at Panama's Granito de Oro.
Alaska
New to the company's wilderness cruise program is the Alaska's Islands, Whales & Glaciers itinerary, featuring eight days between Sitka and Juneau aboard the intimate 10-guest yacht Misty Fjord. Native culture and off-the-beaten path explorations along with sea kayaking, hiking and zodiac adventures engage guests in the pleasures of exploring Southeast Alaska. A hover flight at Taku Glacier offers a ride on an amphibious vehicle designed to travel over ice, water, sandbars and grasslands.
For information on all of AdventureSmith's small ship cruises, itineraries, availability and 2016 reservations, call 800-728-2875 toll-free or visit www.adventuresmithexplorations.com.
For more travel features, visit:
www.examiner.com/eclectic-travel-in-national/karen-rubin
www.examiner.com/international-travel-in-national/karen-rubin
goingplacesfarandnear.com
goingplacesnearandfar.wordpress.com
moralcompasstravel.info
travelwritersmagazine.com/TravelFeaturesSyndicate/
'Like' us on facebook.com/NewsPhotoFeatures
Twitter: @TravelFeatures