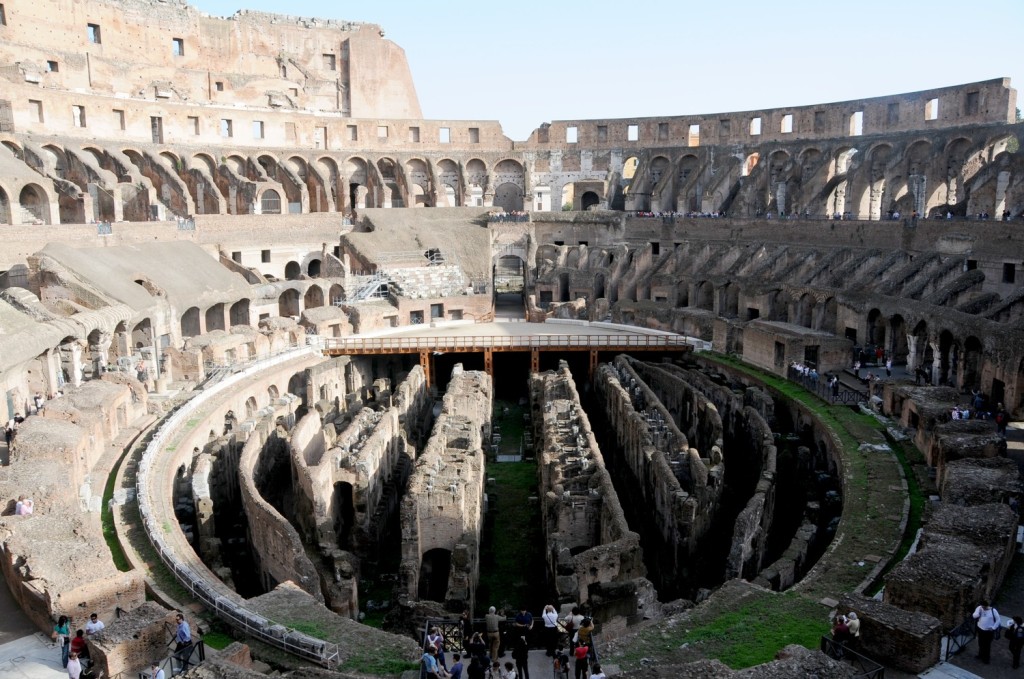 Monmouth, UK – Archaeological and cultural tour specialist Peter Sommer Travels has introduced four new itineraries in a packed 2015 tour program, including the first dedicated adventure amid the ruins and palaces of Rome.
The new itineraries are among 30 different tours and gulet cruises in the Peter Sommer Travels 2015 series of journeys in the ancient lands of the Mediterranean.
Catering for no more than 18 people, each tour is hosted by an expert guide from fields including archaeology, ancient history, the arts, the classics and cuisine. They are designed to provide a rich insight into the history of past empires and civilizations, while also offering a chance to enjoy the magnificent culture, scenery, food and wine of each region.
The new tours are:
Exploring Rome– an eight-day encounter with the Eternal City, exploring the vibrant capital through its many layers of extraordinary history.  Archaeologists Paul Beston and Dr. Michael Metcalfe take travelers on a journey from Rome's humble beginnings as a small settlement on the River Tiber through its rise to an imperial power controlling the entire Mediterranean. Highlights include the Roman Forum, the port of Ostia and Hadrian's Palace at Tivoli. Departing October 17, this tour is priced from £2895 per person double (approximately US$4,626/CA$5,280).

Walking and Cruising the Carian Coast – an eight-day journey departing October 3, combining a cruise along the Turkish coast with walks along the recently opened Carian Trail.  With its herb-lined paths, traditional villages and hills swathed in pine, the new route provides a sense of remote, undiscovered Turkey. Archaeologist Peter Sommer takes walkers along some of its best stretches, with a traditional gulet ever present offshore to provide elegant transport, dining and accommodation.  From £2175 per person double (approximately US$3,475/CA$3,890). 

From the Slopes of Mt Olympus to the Shores of the Aegean – This 14-day land tour departs September 2, and explores the archaeology, food and wine of Macedonia. Archaeologists Heinrich Hall and Nota Karamaouna lead this journey through beautiful and diverse landscapes – from lofty mountains and fertile valleys to the blue waters of the Aegean. The tour explores grandiose archaeological sites, mighty castles, serene monasteries, picturesque villages and the 2300-year-old city of Thessaloniki. From £3595 per person double (approximately US$5,745/CA$6,433). 

Exploring the Peloponnese – The fame of this large peninsula that forms the southern part of the Greek Mainland rests on its long and often spectacular history, making it a veritable heartland of European and Western culture. During this 15-day land tour, guests will discover many of the area's most famous highlights, including no less than six UNESCO World Heritage sites, such as the gargantuan Bronze Age fortifications of Tiryns and Mycenae, the Classical splendors of Olympia, famous for the games that still bear its name, Epidaurus with its beautiful theatre and beautiful Byzantine Mystras.  Departing June 3, the tour is priced at £3595 per person double (approximately US$5,745/CA$6,433).
Other itineraries returning in the Peter Sommer Travels 2015 program include gulet cruises in Turkey and through the Greek islands, family cruises along the Turkish coast, a tour of Istanbul, gastronomic tours in Turkey and Sicily and a cruise along Italy's Amalfi Coast.  The company's signature tour is the award-winning journey In the Footsteps of Alexander the Great, inspired by a 3000km walk across Turkey by archaeologist and BBC documentary maker Peter Sommer.
Prices include transport, accommodation, most meals, crew and guide services, and all entrance fees and tips on excursions.
For full details and bookings, contact Peter Sommer Travels at 1-855-443-3027 (in the US and Canada), email [email protected] or visit www.petersommer.com.
For more travel features, visit:
www.examiner.com/eclectic-travel-in-national/karen-rubin
www.examiner.com/international-travel-in-national/karen-rubin
travelwritersmagazine.com/TravelFeaturesSyndicate
goingplacesnearandfar.wordpress.com
'Like' us on facebook.com/NewsPhotoFeatures
Twitter: @TravelFeatures
New: Moral Compass: Great Places to Go Where the Going Does Good
moralcompasstravel.info
Check out our newest travel site for special deals, insiders' tips at tidbitts.com: www.tidbitts.com/karen-rubin/where-in-the-world