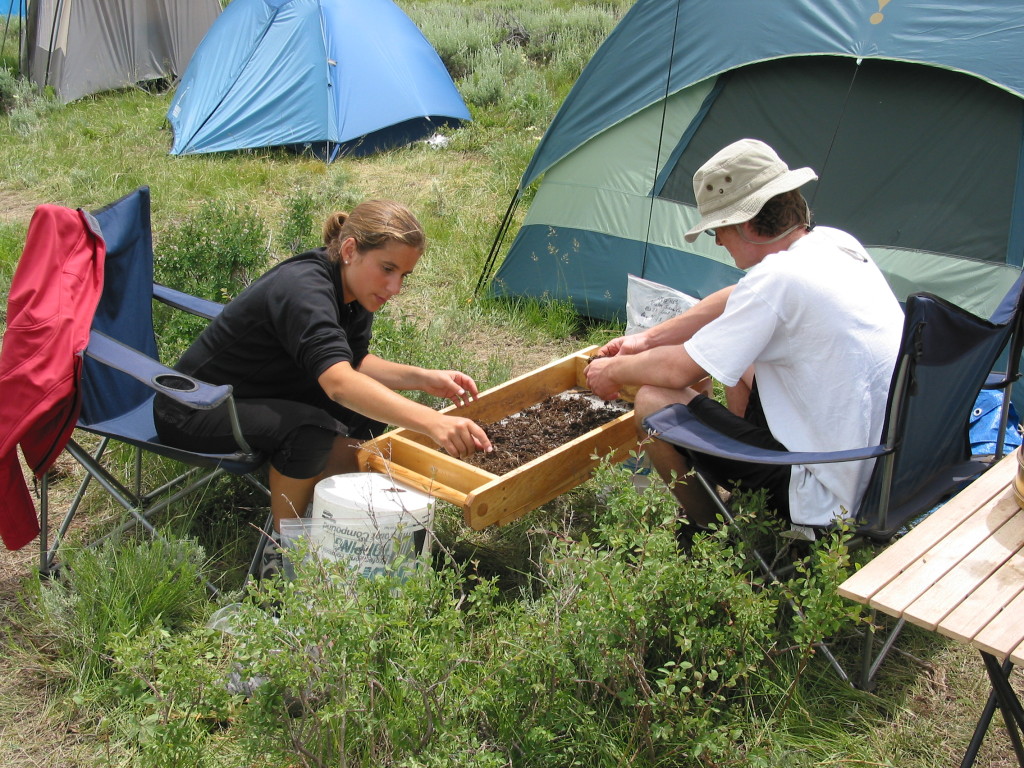 Earthwatch, a travel company that gives ordinary people the opportunity to work alongside scientists doing research, is inviting the public to its Citizens for Science Exposition which will be held on Saturday, November 8, 2014 as part of the Earthwatch Summit 2014.
The event will be hosted at the Harvard University Science Center and will allow the public to learn about Earthwatch scientists' research, and its impact on the environment, community, and wildlife. They will also learn how they can have a positive impact through Citizen Science.
Some of the highlights of the day will include:
*   Opening Session: Rallying Call for Citizen Science with Opening Address. Speaker, Dr. William Moomaw, Chief Science Officer, Earthwatch Institute
*   Morning Address: Harnessing the Power of Citizens for Science I by Dr. J. Nichols, Marine Biologist and author of Blue Mind
*   Afternoon Address: Harnessing the Power of Citizens for Science II by Dr. Richard Primack, Boston University biologist and author of Walden Warming
*   6 Earthwatch Scientist Presentations a Q & A with Moderator, Dr. Meg Lowman, Chief of Science & Sustainability at the California Academy of Sciences
*   Poster Sessions: Take part in conversations about their research and practices, addressing environmental topics within an informal dynamic
*   Closing Address: Brian Rosborough, Founder, Earthwatch Institute
Those who are interested should register (by October 10, 2014).
Earthwatch: Hands-on Citizen Science
Powered by everyday people from all walks of life, Earthwatch is a community built on sound scientific inquiry, real environmental understanding, and impactful action.
"For more than 40 years, we have pioneered a unique model of hands on citizen science," says Nicole Morrill of the Earthwatch Institute. "There is no other organization that offers the real, undiluted, and extraordinary opportunity to join scientists and volunteers in the field on environmental projects around the globe.
"Volunteers take part in life changing experiences in the field and return home inspired and empowered."
In 2013, Earthwatch scientists and volunteers completed nearly 135,000 hours of research, on over 50 expeditions, across 57 countries on six continents. The research collected by Earthwatch volunteers has led to new conservation laws, preservation efforts, and environmental policies.
The expedition that is hardest to get on, and the most in demand, is Shark Conservation in Belize led by Dr. Demian Chapman.
"What is great about our organization is that all of the expeditions offer a chance for the volunteer to contribute to meaningful science that can lead to new laws and environmental polices. All of our expeditions offer life changing experiences on the field working with scientists. In short, Real Science Powered by Real People," Morrill says.
For more information, contact Earthwatch Institute, 114 Western Ave, Boston, MA 02134, 978-450-1267, earthwatch.org.
For more travel features, visit:
www.examiner.com/eclectic-travel-in-national/karen-rubin
www.examiner.com/international-travel-in-national/karen-rubin
travelwritersmagazine.com/TravelFeaturesSyndicate
goingplacesnearandfar.wordpress.com
'Like' us on facebook.com/NewsPhotoFeatures
Twitter: @TravelFeatures
New: Moral Compass: Great Places to Go Where the Going Does Good
moralcompasstravel.info
Check out our newest travel site for special deals, insiders' tips at tidbitts.com: www.tidbitts.com/karen-rubin/where-in-the-world