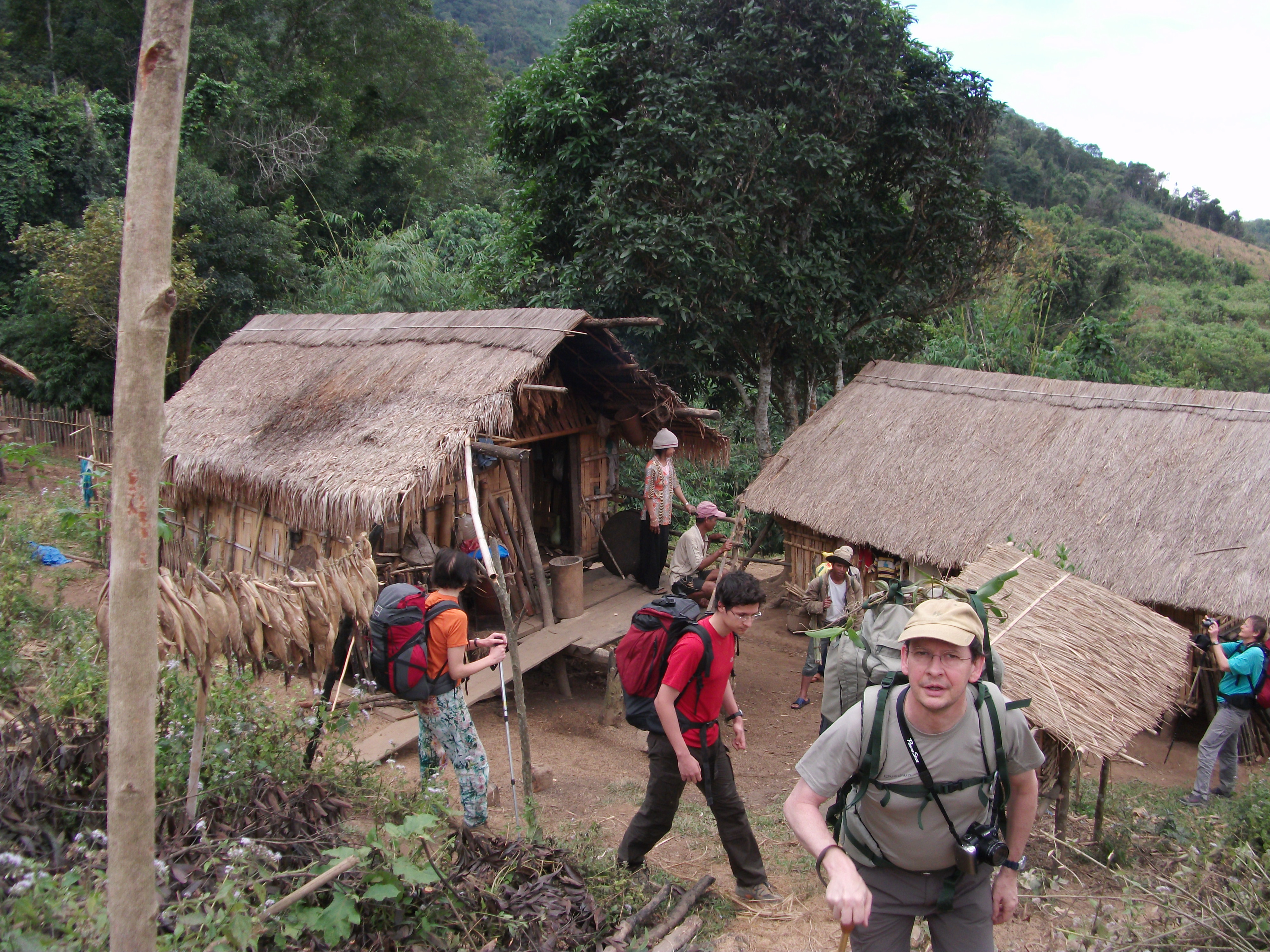 Bed n' Breakfast and homestay accommodations like AirBnB has been garnering a lot of attention around the idea of living like a local when you travel, of experiencing a new place just as locals do. It's a style of travel that engenders a sense of belonging rather than overshooting or just passing through. Being in a neighborhood, rather than a commercial district with other visitors also adds another special ingredient to the travel experience:  authenticity.
In fact, several travel companies have been offering this form of culturally immersive travel for years. Here's a geographically diverse sampling of 8 "Live Like a Local" Trips, provided by travel expert Steve Snyders:
Homestay with the Aymara people in Peru –
On this Adventure Life trip, you'll explore Lake Titicaca, a geographic landmark at the crossroads of the Andes and the Andean plateau and the world's highest navigable and South America's largest lake. You will also have the opportunity to interact with the local community whose roots date back to ancient cultures that settled in this area. Their hospitality opens a door to share with their families and allows a homestay opportunity on Amantani Island. http://www.adventure-life.com/peru/tours/1556/lake-titicaca-with-homestay
Homestay with Amazon Tribe –
With Gondwana EcoTours, venture deep into the rarely accessed Amazon Rainforest to meet the indigenous Achuar tribe of the Ecuador. Contact with this tribe was only made in the 1970s, and their culture is more intact than most of the world's tribes.  Hike volcanoes, visit remote waterfalls, spot tropical birds and other exotic wildlife, learn about flora & fauna, kayak Amazon waters, and stay at one of the most remote, ecologically responsible ecolodges in the world. http://gondwanaecotours.com/tour/amazon-rainforest-ecotour/ 
Camp in a Village Campground en route to Machu Picchu –
Along a less traveler route to Machu Picchu, immerse yourself in the village life while overnight in the Cachiccata community's village campground. Ths Adventure Life trip includes a group service project in the Cachiccata community combined with visit of Cusco, the Sacred Valley, and Machu Picchu. On this trip, you get to work, side-by-side with the family members cleaning, repairing, and restoring homes, planting native trees, and visiting school and supporting a healthy breakfast project. You will stay in the community campground each night to immerse ourselves in the village life.
http://www.adventure-life.com/peru/tours/1578/cachiccata-group-service-project-with-machu-picchu.
Enjoy a "Slow Food" Adventure in Tuscany –
With Ciclismo Classico, join a family-run farm in the heart of Tuscany for an exciting cycling and epicurean adventure dedicated to the "Slow Food" movement.  This exclusive six-day Tuscany tour includes some of the most beautiful bike rides in Italy and a complete cultural immersion into the Tuscan lifestyle on an energy-independent Italian agriturismo.  http://www.ciclismoclassico.com/trips/tuscany-green-toscana-verde/
Homestay with Nomads in Siberia and Mongolia –
Beautiful and exotic, Siberia and Mongolia are worlds away from the traditional beaten path. On this trip with MIR Coporation, explore the Mongolian capital, Ulaanbaatar, then fly to the red sands of the Gobi Desert. Celebrate a country Naadam Festival, far from the glitz and ruckus of the capital. Wind your way through the remote Barguzin Valley to homestays in rural Ust-Barguzin. In Siberia, take to the waters of great Lake Baikal, the oldest and deepest lake on earth, and ride a section of the fabled Trans-Siberian Railway.
http://www.mircorp.com/trip/siberia-mongolia-spirits-nomads/
Stay in rural villages in Cambodia –
On this Adventure Life trip you get to explore a rarely-encountered slice of Southeast Asia on a circuit starting in Thailand and visiting Cambodia and southern Laos. Visit rural villages along the Mekong River, wander through jungle-covered ruins from the ancient Khmer Empire, and support local community-based tourism projects as you learn about rural lifestyles in northern Cambodia and southern Laos and the efforts to preserve national treasures and ruin sites. View wildlife in national parks, kayak through wetlands, and explore limestone caves as you visit lesser-known destinations in these heritage-rich countries during this Thailand, Cambodia, and Laos tour. http://www.adventurelife.com/cambodia/tours/9395/communities-conservation
Camp with Inuit Dogsledders in Greenland –
Travel to West Greenland with Big Chill Adventures and explore and photograph fantastic landscapes of pristine beauty, exotic, arctic wildlife and northern lights. This all-inclusive seven day, eight night adventure will be a splendid introduction to the highlights that Greenland has to offer: calving glaciers, palatial icebergs, dogsledding on sea ice after spending the night in a hut with Inuit family. The wildlife and access to the giant Greenland Ice Sheet in Kangerlussuaq is unmatched. http://bigchilladventure.com/trips/greenland-spring-in-the-arctic/
Homestay in rural villages of Vietnam –
Trek through remote rural regions of North Vietnam on this 10 day Adventure Life Vietnam tour. Start your trek in White Hmong villages and continue through Red Dao and Co Lao minority communities for 6 days and 5 nights. Stay in the villages in tents or small guest houses and interact with the locals who rarely see foreign visitors. Learn about the North Vietnam culture and see firsthand what daily life is like for so many in these rural mountain areas. Enjoy breathtaking scenery from rocky landscape to lush green jungle and rice paddy farmlands as you hike to the furthermost northern point in Vietnam. This active Vietnam trip was designed for those wishing to experience the off-the-beaten-track side of Vietnam.
http://www.adventure-life.com/vietnam/tours/7664/trekking-remote-vietnam
For more travel features, visit:
www.examiner.com/eclectic-travel-in-national/karen-rubin
www.examiner.com/international-travel-in-national/karen-rubin
goingplacesnearandfar.wordpress.com
travelwritersmagazine.com/TravelFeaturesSyndicate/
goingplacesfarandnear.tumblr.com/
'Like' us on facebook.com/NewsPhotoFeatures
Twitter: @TravelFeatures