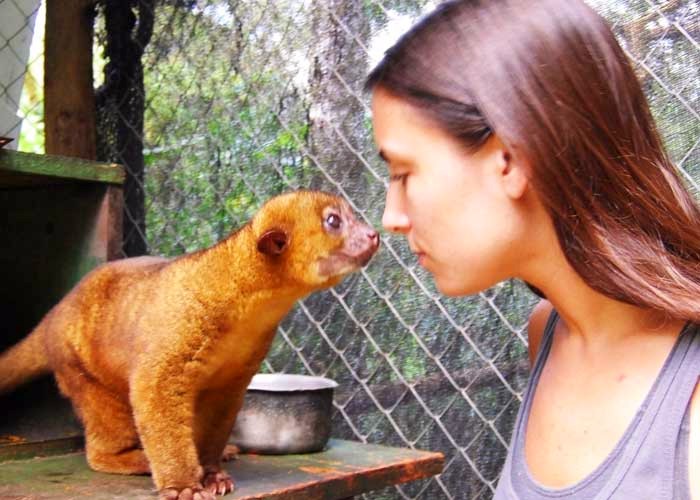 SAUSALITO, CA – It is one thing to see a sloth at a zoo or rescue center, but how many kids can boast seeing more than a dozen along with multiple troops of wild monkeys during a jungle hike on just the second day of their vacation? Such an experience can inspire a child to eventually become a biologist, start a green business, or just live his or her life more respectful of nature and connected to the wonders of life.
This is the magic behind Wild Planet Adventure's award-winning Costa Rica Ultimate Wildlife Eco-Tour which features prime-time family-focused departures in July and December. "This adventure," explains company founder Josh Cohen, "is specifically intended to inspire young minds and expose them to astonishing natural wonders and thought provoking adventure, while surrounded by passionate, enthusiastic guides and field scientists who are making a difference in the world by following their dreams."
The 9-, 10.5- and 14-day itineraries, crafted by Cohen have been designed to, "put families in front of more wildlife than any other eco-tour offered today."  Days include expert-led wildlife excursions in up to eight national parks and wildlife reserves, cloud forest canopy bridges and zip-lines, whitewater rafting, wildlife-spotting float trips, smoking volcanoes, bubbling hot-springs, sun swept beaches on both coasts, a sloth rescue program, scarlet macaw migration, hands-on learning at a wildlife rescue center, sea-kayaking with dolphins, snorkeling at night in the bioluminescence, night hikes for nocturnal animals and much more.
As Cohen explains it, "Wild Planet's activities are expressly designed to create lasting impact on the entire family. We want to inspire kids of all ages to reach for their dreams and expand their horizons.  This consciousness is self-evident in every aspect of our Costa Rica Ultimate Wildlife itinerary."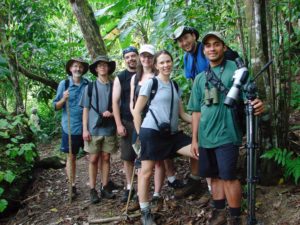 Included is a specially arranged experience at La Selva Biological Reserve. La Selva is the largest field station of the Organization for Tropical Studies, where 64 universities from all over the world offer graduate and undergraduate courses in tropical rainforest biology. La Selva hosts approximately 300 scientists and 100 university courses every year. Wild Planet has negotiated a special program here where guests hike the trails of La Selva's private reserve with biologist guides with the opportunity to interact with researchers and even peek into the labs, conditions permitting.
Cohen likes to recall the time, when on a recent trip, a 13 year-old traveler was completely enthralled upon meeting a biologist who was researching how female red and blue poison arrow frogs return after a year to a site where they previously laid their eggs. Learning how the frogs are able to remember the exact location of oviposition in the dense rain forest and even identify their own offspring out of thousands of young frogs impacted that child far more than any textbook could.
Young travelers are also treated to Wild Planet's special Sloth Rescue program where they can interact with animals, scientific researchers and wildlife experts. There is also a special hands-on "voluntourism" segment at a wildlife rescue center, complete with feeding.
Authentic, in-depth and non-commercial excursions into Costa Rica's parks and reserves are led by Wild Planet's gifted naturalist guides, over 90% of whom are trained biologists. Itineraries are specifically designed to take full advantage of the extreme biodiversity Costa Rica has to offer. Strategically comprehensive, itineraries include both lowland and mid-elevation rainforests on both coasts, cloud forests on top of the continental divide, gallery forests surrounding the rivers, volcanoes, hot springs and both northern and southern climes, all while while maintaining a comfortable pace.
"Such diversity is nearly impossible to arrange on one's own," explains Cohen, "as it requires precision execution in order to arrive at certain destinations at just the perfect moment."  An example of this is a visit to Carara National Park when the group arrives at the ideal time to see the evening migration of scarlet macaws returning from the coastal mangroves. Cohen believes that the wide variety of eco-systems they visit is one of the key reasons his "Ultimate Wildlife" eco-tour can boast significantly higher wildlife sighting statistics than conventional tours.
This trip is designed for kids as young as eight and features distinctive accommodations, meals, transportation, activities, park admissions, and top naturalist guides in an all inclusive price starting at $3,398/person for a 9-day version or $4,998 for the full 14-day itinerary.  A 10½ day version is also offered starting at $3,898/person. Group size is limited to 12 due to the special wildlife focus, except for private departures upon special request. See: http://www.wildplanetadventures.com/destinations/?country=costa-rica
There's still time to take advantage of special family departures June 25, July 16, 21 and 30 as well as Christmas family departures December 17, 24, 26 and 31.  Wild Planet strongly suggests booking as early as possible for best airfares.
For detailed itineraries, exciting wildlife photos and video galleries and booking information for tours worldwide, visit http://www.wildplanetadventures.com/, call 1-800-990-4376 or email [email protected].
Recently, Wild Planet Adventures received its fifth "Worlds' 50 Best Trips" award from the editors of National Geographic Traveler for its "On the Jaguar's Trail; from the Pantanal to the Amazon" wildlife safari in Brazil. Previous National Geographic Traveler awards went to Wild Planet's Thailand, Costa Rica, India, Panama wildlife eco-tours and its ultimate African safari in Zambia. Wild Planet Adventures is also recognized by other top travel publications for its wildlife-focused itineraries in Africa, Borneo, Brazil, Costa Rica, Galapagos, India, Laos, Nepal, Panama, Peru, Thailand and Zambia. 
Follow Wild Planet Adventures:
Facebook:     http://www.facebook.com/mywildplanet
Twitter:           @WildPlanetAdv
You Tube:     https://www.youtube.com/user/WildPlanetAdv
Pinterest:       http://www.pinterest.com/wildplanetadv/
For more travel features, visit:
www.examiner.com/eclectic-travel-in-national/karen-rubin
www.examiner.com/international-travel-in-national/karen-rubin
goingplacesnearandfar.wordpress.com
travelwritersmagazine.com/TravelFeaturesSyndicate/
goingplacesfarandnear.tumblr.com/
'Like' us on facebook.com/NewsPhotoFeatures
Twitter: @TravelFeatures